Large urban school systems have been the weakest link in American education, driving middle-class families into the suburbs while contributing mightily to the racial learning gap. Activist mayors in several major cities have responded by taking control of their public schools. When Mayors Take Charge is the most up-to-date assessment available on this phenomenon. It brings together the topic's leading experts to analyze the factors and people driving the trend, its achievements and shortcomings, its prospects for the future, and ways to improve it. Part One of the book assesses the results of mayoral control nationwide. The second section details the experience in three key cities: Boston and Chicago, the major prototypes for mayoral control, and Detroit, where mayoral control ended in disaster. The final section provides the first in-depth examination of New York City, where the law installing mayoral control sunsets in 2009. Viteritti's opening essay and postscript frame the analysis to shed light on the significance and limitations of governance reform. Contributors include Clara Hemphill (formerly NewYork Newsday), Jeffrey R. Henig (Columbia University), Michael Kirst (Stanford University), John Portz (Northeastern University), Diane Ravitch (NYU),Wilbur C. Rich (Wellesley College), Robert Schwartz (Harvard University), Dorothy Shipps (Baruch College), and Kenneth K.Wong (Brown University).
Related Books
Strife and Progress
Brookings Papers on Education Policy: 1999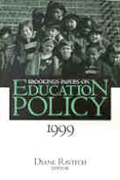 Education
Brookings Papers on Education Policy: 1999
Diane Ravitch
February 1, 1999
Who's in Charge Here?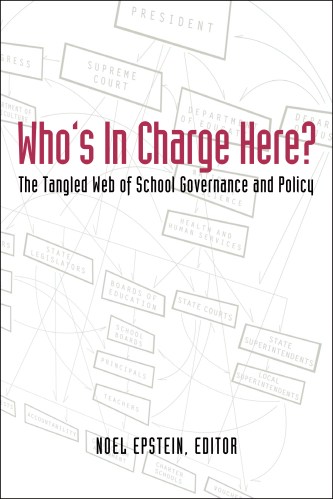 Education
Who's in Charge Here?
Noel Epstein
August 9, 2006
Joseph P. Viteritti is the Blanche D. Blank Professor of Public Policy at Hunter College, CUNY. He previously served as special assistant to the chancellor of schools in NewYork and as senior adviser to superintendents in Boston and Chicago. He has written widely on education policy and governance and recently served as executive director of the Commission on School Governance in NewYork, for which these papers were commissioned.