Whatever Happened to the Washington Reporters, 1978–2012, is the first book to comprehensively examine career patterns in American journalism.
In 1978 Brookings Senior Fellow Stephen Hess surveyed 450 journalists who were covering national government for U.S. commercial news organizations. His study became the award-winning The Washington Reporters (Brookings, 1981), the first volume in his Newswork series. Now, a generation later, Hess and his team from Brookings and the George Washington University have tracked down 90 percent of the original group, interviewing 283, some as far afield as France, England, Italy, and Australia.
What happened to the reporters within their organizations? Did they change jobs? Move from reporter to editor or producer? Jump from one type of medium to another—from print to TV? Did they remain in Washington or go somewhere else? Which ones left journalism? Why? Where did they go?
##1##
A few of them have become quite famous, including television correspondents Ted Koppel, Sam Donaldson, Brit Hume, Carole Simpson, Judy Woodruff, and Marvin Kalb; some have become editors or publishers of the New York Times, Wall Street Journal, Chicago Tribune, Miami Herald, or Baltimore Sun; some have had substantial careers outside of journalism. Most, however, did not become household names.
The book is designed as a series of self-contained essays, each concentrating on one characteristic, such as age, gender, or place of employment, including newspapers, television networks, wire services, and niche publications. The reporters speak for themselves. When all of these lively portraits are analyzed—one by one—the results are surprisingly different from what journalists and sociologists in 1978 had predicted.
Learn more about our blog series featuring video snippets of Hess' interviews with journalists over the years »
---
Praise for other books in the Newswork series:
International News and Foreign Correspondents
"It is not much in vogue to speak of things like the public trust, but thankfully Stephen Hess is old fashioned. He reminds us in this valuable and provocative book that journalism is a public trust, providing the basic information on which citizens in a democracy vote, or tune out."—Ken Auletta, The New Yorker
"Regardless of one's view of American news media, one cannot help but be influenced by the information Stephen Hess puts forth in International News and Foreign Correspondents. After reading this book, it is not likely one will scan the newspaper or watch television news in the same way again."—International Affairs Review
"Readers of all backgrounds will find this a provocative text."—The Harvard International Journal of Press/Politics
Live from Capitol Hill
"Hess is a treasure—a Washington insider with a sharp sense of the important, the interesting, and the mythological. This book is essential reading for Hill practitioners, journalists, and scholars of Congress and the media."—Steven S. Smith, Washington University
The Washington Reporters
"A meticulously researched piece of anthropology that represents the first major look at the men and women who cover the government since Leo C. Rosten's classic 1937 book."—Newsweek
Related Books
International News & Foreign Correspondents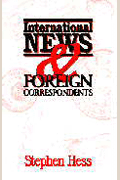 Brookings FOCUS Book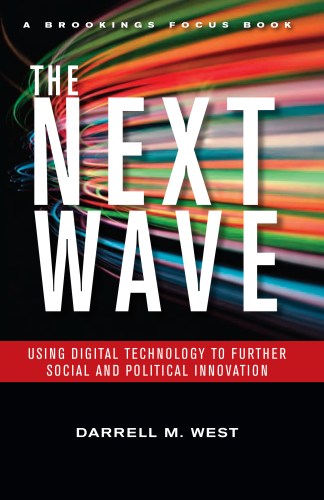 American Political Cartoons, 1754-2010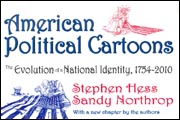 Media & Journalism
American Political Cartoons, 1754-2010
Sandy Northrop, Stephen Hess
December 15, 2010