Africa welcomes business investment and offers some of the world's highest returns and impacts
Africa has tremendous economic potential and offers rewarding opportunities for global businesses looking for new markets and long-term investments with favorable returns. Africa has been one of the world's fastest-growing regions over the past decade, and by 2030 will be home to nearly 1.7 billion people and an estimated $6.7 trillion worth of consumer and business spending. Increased political stability in recent years and improving regional integration are making market access easier, and business expansion will generate jobs for women and youth, who represent the vast majority of the population. Current economic growth and poverty-alleviation efforts mean that more than 43 percent of the continent's people will reach middle- or upper-class status by 2030.
Unlocking Africa's Business Potential examines business opportunities in the eight sectors with the highest potential returns on private investment—the same sectors that will foster economic growth and diversification, job creation, and improved general welfare. These sectors include: consumer markets, agriculture and agriprocessing, information and communication technology, manufacturing, oil and gas, tourism, banking, and infrastructure and construction. The book's analysis of these sectors is based on case studies that identify specific opportunities for investment and growth, along with long-term market projections to inform decision-making.
The book identifies potential risks to business and offers mitigation strategies. It also provides policymakers with solutions to attract new business investments, including how to remove barriers to business and accelerate development of the private sector.
Related Books
Africa through an Economic Lens
Africa's Lions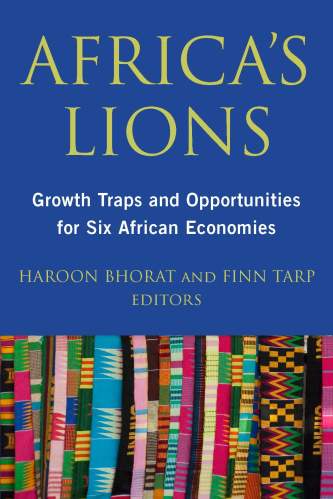 Made in Africa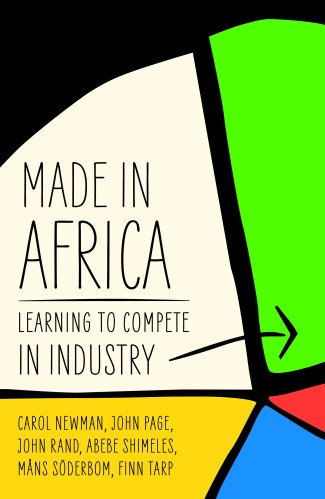 Sub-Saharan Africa
Made in Africa
Carol Newman, John Page, John Rand, Abebe Shimeles, Måns Söderbom, Finn Tarp
February 23, 2016
Praise for Unlocking Africa's Business Potential
"Landry Signé's seminal book, Unlocking Africa's Business Potential, remarkably outlines why African markets could be at the top of the agenda for global business and entrepreneurs, and which strategies business and policymakers should adopt to improve governance of the economy and make business effectively contribute to Africa's economic transformation and sustainable and shared development. We are in debt to Professor Signé."
—Dr. Mo Ibrahim, founder and chair, Mo Ibrahim Foundation
"Unlocking Africa's Business Potential insightfully guides entrepreneurs, investors, and policy leaders to new realities of profitable businesses in African economies, which are also a powerful force for good. Landry Signé's evidence-based and powerful insights showcase and confirm that he is simply the best, brightest, and most passionate of his generation when it comes to enlightening the world with the fascinating transformation and potential of African economies."
—H. E. Prof. Ameenah Gurib-Fakim, 6th president of the Republic of Mauritius
"Unlocking Africa's Business Potential is an outstanding and well-researched book that all business and policy leaders interested in Africa must read. Landry Signé presents winning business and investment opportunities and strategies in Africa's most promising sectors during an era of shifting global policies and rapidly changing markets. Signé does an exceptional job of highlighting the key political, demographic, and economic trends that make it an imperative for companies to look to Africa to grow and expand their businesses."
—Florizelle Liser, president and CEO, Corporate Council on Africa
"Africa is home to many of the world's fastest growing and most profitable markets. In Unlocking Africa's Business Potential, Landry Signé offers a thought-provoking, powerful, and compelling guide for any global business leader interested in understanding the incredible transformation taking place and turning the enormous opportunities into high impact returns to all stakeholders."
—Paul Polman, co-founder and chair of IMAGINE, former CEO of Unilever, and co-founder of the Global Commission on Business and Sustainable Development
Landry Signé is a senior fellow in the Global Economy and Development program and Africa Growth Initiative at Brookings. He is a professor and founding co-director of the Fourth Industrial Revolution and Globalization 4.0 Initiative at the Thunderbird School of Global Management, distinguished fellow at Stanford University's Center for African Studies, chairman of the Global Network for Africa's Prosperity, and has been recognized as a World Economic Forum Young Global Leader.