Al Qaeda is the most dangerous terrorist movement in history. Yet most people in the West know very little about it, or their view is clouded by misperceptions and half truths. This widely acclaimed book fills this gap with a comprehensive analysis of al Qaeda—the origins, leadership, ideology, and strategy of the terrorist network that brought down the Twin Towers and continues to threaten us today.
Bruce Riedel draws on decades of insider experience—he was actually in the White House during the September 11 attacks—in profiling the four most important figures in the al Qaeda movement: Usama bin Laden, ideologue and spokesman Ayman Zawahiri, former leader of al Qaeda in Iraq Abu Musaib al Zarqawi (killed in 2006), and Mullah Omar, its Taliban host. These profiles provide the base from which Riedel delivers a much clearer understanding of al Qaeda and its goals, as well as what must be done to counter and defeat this most dangerous menace.
Related Books
The Search for Al Qaeda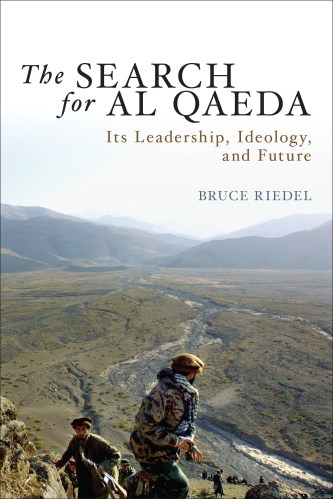 The Abbottabad hoard: De-mystifying Bin Laden
Aspiration and Ambivalence
Terrorism & Extremism
Aspiration and Ambivalence
Vanda Felbab-Brown Bruce Riedel
November 21, 2012
Bruce Riedel is a senior fellow in the Foreign Policy program and the Saban Center for Middle East Policy at the Brookings Institution. He served in the U.S. intelligence community for nearly thirty years, and at the request of President Obama, he chaired an interagency review of policy toward Afghanistan and Pakistan for the White House that was completed in March 2009.