Why are America's public schools falling so short of the mark in educating the nation's children? Why are they organized in ineffective ways that fly in the face of common sense, to the point that it is virtually impossible to get even the worst teachers out of the classroom? And why, after more than a quarter century of costly education reform, have the schools proven so resistant to change and so difficult to improve?
In this path-breaking book, Terry M. Moe demonstrates that the answers to these questions have a great deal to do with teachers unions—which are by far the most powerful forces in American education and use their power to promote their own special interests at the expense of what is best for kids.
Despite their importance, the teachers unions have barely been studied. Special Interest fills that gap with an extraordinary analysis that is at once brilliant and kaleidoscopic—shedding new light on their historical rise to power, the organizational foundations of that power, the ways it is exercised in collective bargaining and politics, and its vast consequences for American education. The bottom line is simple but devastating: as long as the teachers unions remain powerful, the nation's schools will never be organized to provide kids with the most effective education possible.
Moe sees light at the end of the tunnel, however, due to two major transformations. One is political, the other technological, and the combination is destined to weaken the unions considerably in the coming years—loosening their special-interest grip and opening up a new era in which America's schools can finally be organized in the best interests of children.
Related Books
Learning to Work
Education Policy Analysis 1997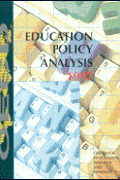 Education
Education Policy Analysis 1997
December 1, 1997
All Together Now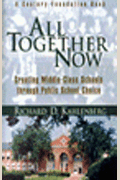 Education
All Together Now
Richard D. Kahlenberg
November 5, 2003
Terry M. Moe is the William Bennett Munro Professor of Political Science at Stanford University and a senior fellow at the Hoover Institution. His previous books include the seminal Politics, Markets, and America's Schools (Brookings) and Liberating Learning: Technology, Politics, and the Future of American Education (Jossey-Bass), both cowritten with John Chubb. He is also the author of Schools, Vouchers, and the American Public (Brookings).