Presidential earmarks? Perhaps even more so than their counterparts in Congress, presidents have the motive and the means to politicize spending for political power. But do they?
In Presidential Pork, John Hudak explains and interprets presidential efforts to control federal spending and accumulate electoral rewards from that power.
The projects that members of Congress secure for their constituents certainly attract attention. Political pundits still chuckle about the "Bridge to Nowhere." But Hudak clearly illustrates that while Congress claims credit for earmarks and pet projects, the practice is alive and well in the White House, too.
More than any representative or senator, presidents engage in pork barrel spending in a comprehensive and systematic way to advance their electoral interests. It will come as no surprise that the White House often steers the enormous federal bureaucracy to spend funds in swing states. It is a major advantage that only incumbents enjoy.
Hudak reconceptualizes the way in which we view the U.S. presidency and the goals and behaviors of those who hold the nation's highest office. He illustrates that presidents and their White Houses are indeed complicit in distributing presidential pork—and how they do it. The result is an illuminating and highly original take on presidential power and public policy.
Authors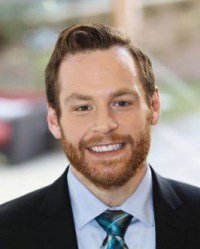 John Hudak
Former Brookings Expert,
Director of the Office of Cannabis Policy
- Maine Department of Administrative and Financial Services
John Hudak is a fellow in Governance Studies at Brookings. Before joining Brookings, he served as the program director and as a graduate fellow at the Center for the Study of Democratic Institutions.