The framers of the U.S. Constitution divided the federal government's powers among three branches: the executive, the legislative, and the judiciary. Their goal was to prevent tyranny by ensuring that none of the branches could govern alone. While numerous presidents have sought to escape these constitutional constraints, the administration of George W. Bush went farther than most. It denied the writ of habeas corpus to individuals deemed to be enemy combatants. It suspended the Geneva Convention and allowed or encouraged the use of harsh interrogation methods amounting to torture. It ordered the surveillance of Americans without obtaining warrants as required by law. And it issued signing statements declaring that the president does not have the duty to faithfully execute hundreds of provisions in the laws he has signed.
Power Play analyzes the Bush presidency's efforts to expand executive power in these four domains and puts them into constitutional and historical perspective. Pfiffner explores the evolution of Anglo-American thinking about executive power and individual rights. He highlights the lessons the Constitution's framers drew from such philosophers as Locke and Montesquieu, as well as English constitutional history. He documents the ways in which the Bush administration's policies have undermined the separation of powers, and he shows how these practices have imperiled the rule of law.
Following 9/11, the Bush presidency engaged in a two-front offensive. In Afghanistan and Iraq, the administration aggressively prosecuted the "war on terror." At home, it targeted constraints on the power of the executive. Power Play lays bare the extent of this second campaign and explains why it will continue to threaten the future of republican government if the other two branches do not assert their own constitutional prerogatives.
Related Books
Deregulating the Public Service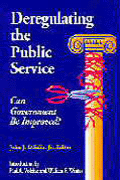 Call to Order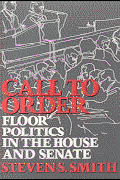 Thickening Government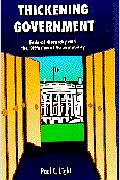 James P. Pfiffner is professor of public policy at George Mason University. He is the author or editor of ten books on the presidency and American government, including The Character Factor: How We Judge America's Presidents (Texas A&M University Press, 2004) and The Strategic Presidency: Hitting the Ground Running, second edition (University Press of Kansas, 1996). Pfiffner is an elected member of the National Academy of Public Administration and taught previously at the University of California, Riverside, and California State University, Fullerton. A veteran of the 25th Infantry Division (1/8 Artillery), he received the Army Commendation of Medal for Valor in Vietnam and Cambodia in 1970.