Exploring what we know—and don't know—about how nuclear weapons shape American grand strategy and international relations
A 2020 CHOICE Outstanding Academic Title
The world first confronted the power of nuclear weapons when the United States dropped atomic bombs on Hiroshima and Nagasaki in August 1945. The global threat of these weapons deepened in the following decades as more advanced weapons, aggressive strategies, and new nuclear powers emerged. Ever since, countless books, reports, and articles—and even a new field of academic inquiry called "security studies"—have tried to explain the so-called nuclear revolution.
Francis J. Gavin argues that scholarly and popular understanding of many key issues about nuclear weapons is incomplete at best and wrong at worst. Among these important, misunderstood issues are: how nuclear deterrence works; whether nuclear coercion is effective; how and why the United States chose its nuclear strategies; why countries develop their own nuclear weapons or choose not to do so; and, most fundamentally, whether nuclear weapons make the world safer or more dangerous.
These and similar questions still matter because nuclear danger is returning as a genuine threat. Emerging technologies and shifting great-power rivalries seem to herald a new type of cold war just three decades after the end of the U.S.-Soviet conflict that was characterized by periodic prospects of global Armageddon.
Nuclear Weapons and American Grand Strategy helps policymakers wrestle with the latest challenges. Written in a clear, accessible, and jargon-free manner, the book also offers insights for students, scholars, and others interested in both the history and future of nuclear danger.
Related Books
Peacekeeping in Transition
The Calculus of Conventional War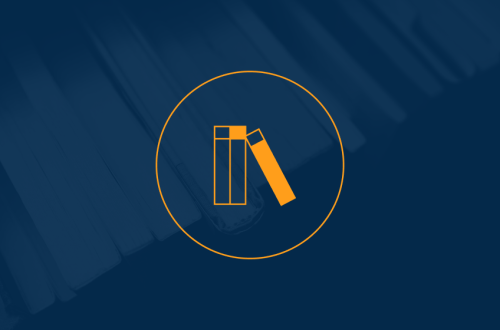 Iran's National Security Policy
Praise for Nuclear Weapons and American Grand Strategy
"Gavin brilliantly parses the drivers of U.S. grand strategy, to fully analyze the political effects of nuclear weapons while establishing a basis of interaction between the two connected phenomena." —Rabia Akhtar, Journal of Security and Strategic Analyses
"This book is Frank Gavin at his best. One of the nation's most brilliant international scholars, a leading expert on Cold War and nuclear history, Gavin insists on grappling with what happened in all its complexity, not with what our models might have predicted. His work—and this book—is therefore obligatory reading for all serious students and policymakers on strategic issues who want truer, more reliable insights."
—Elbridge Colby, former deputy assistant secretary of defense for strategy and force development
"Frank Gavin's essential volume examines the neglected connection between nuclear weapons and American grand strategy. Nuclear weapons could end life on earth in an instant, but the precise effects these weapons have on U.S. foreign policy and international affairs remain unsettled. Gavin's terrific collection of essays tackles the important issues and many more—not always answering every question, but consistently pointing the way toward deeper understanding."
—Colin Kahl, co-director, Center for International Security and Cooperation, Stanford University; former national security advisor to Vice President Joe Biden
"This important and fascinating collection of essays provides a wide-ranging, critical examination of what we do and still don't know about nuclear deterrence. Drawing on masterly archival work, Gavin illuminates our understanding of nuclear weapons, which haven't been fired in anger since 1945, yet play a major, often underappreciated role in world politics and grand strategy. The book demonstrates that if we want to prepare for the future, we also have to grapple with the past, and it provides essential analysis for doing both."
—Caitlin Talmadge, associate professor of security studies, Walsh School of Foreign Service, Georgetown University
"Too often scholars and policymakers treat nuclear weapons as an intellectual silo, divorced from a state's larger strategic behavior and grand strategy. The preeminent historian of nuclear weapons in the world today, Frank Gavin, singlehandedly corrects that mistaken approach in this masterful volume, arguing that, for the United States, its nuclear strategy is part and parcel of its grand strategy—it's larger geopolitical aims and its approach to providing security for itself and the world. If you want to understand how we got here and where we might be headed, this book belongs not on your shelf, but on your desk."
—Vipin Narang, associate professor of political science, Massachusetts Institute of Technology
"As we approach the 75th anniversary of Hiroshima and Nagasaki, Gavin's essays challenge both policymakers and scholars to reexamine the conventional wisdom about what has kept the nuclear peace. His work is a cautionary and timely reminder that nuclear weapons remain one of the most consequential and dangerous features of the 21st century security landscape, which we neglect at our peril."
—James B. Steinberg, University Professor, Social Science, International Affairs, and Law, The Maxwell School of Citizenship and Public Affairs, Syracuse University
"Frank Gavin's new book asks important questions, and gives no easy answers. It provides a strong basis for greater self-awareness for scholars engaged in this field. It is a must-read."
—Malfrid Braut-Hegghammer, associate professor of political science, University of Oslo
Francis J. Gavin is the Giovanni Agnelli Distinguished Professor and the inaugural director of the Henry A. Kissinger Center for Global Affairs at SAIS-Johns Hopkins University. His previous books include Gold, Dollars, and Power: The Politics of International Monetary Relations and Nuclear Statecraft: History and Strategy in America's Atomic Age.