How serious is medical care inflation in the United States? For many years, price indexes for medical care have outstripped the overall rate of inflation. For example, between 1986 and 1996, the medical care component of the Consumer Price Index (CPI) rose 6.5 percent per year, roughly exceeding the annual increase in the overall CPI during this period by 75 percent. Many economists, however, believe that economic statistics on medical care do not accurately measure medical care price changes because it is especially difficult to construct accurate price indexes for medical markets. Some very recent research, reported in this volume, suggests that—contrary to the usual presumption of runaway medical inflation—prices for at least some medical care interventions are not rising rapidly and may even be falling. Understanding medical care inflation is important for policy issues such as medical care cost containment. Medical care price indexes also affect other economic statistics on medical care, including national accounts and the national health accounts. Understanding economic trends in the medical care sector is vitally dependent on accurate medical care price measures. This volume, the result of a conference cosponsored by the Brookings Institution and the American Enterprise Institute, brings together state-of-the-art methodological and empirical work on the measurement of medical outcomes and prices. It will be a useful tool for anyone concerned about medical inflation, medical outcomes, the quality of medical treatments, and public policy toward medical cost containment.
Related Books
Math You Can't Use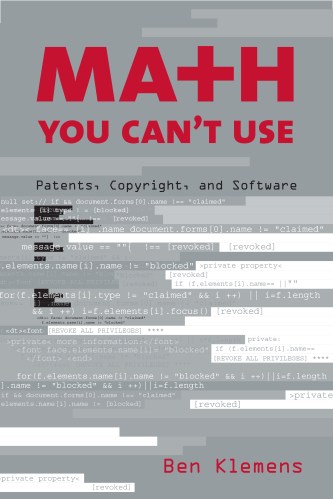 The Problem that Won't Go Away
Productivity in the U.S. Services Sector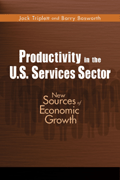 Workforce Development
Productivity in the U.S. Services Sector
Jack E. Triplett, Barry P. Bosworth
September 21, 2004
Jack E. Triplett , is a visiting fellow in Economic Studies at the Brookings Institution. He served previously as a chief economist at the U.S. Bureau of Economic Analysis. He is the editor of Measuring the Prices of Medical Treatments (Brookings, 1999).