The International Criminal Court remains a sensitive issue in U.S. foreign policy circles. It was agreed to at the tail end of the Clinton administration, but with serious reservations. In 2002 the Bush administration ceremoniously reversed course and "unsigned" the Rome Statute that had established the Court. But recent developments in Washington and elsewhere indicate that the United States may be moving toward de facto acceptance of the Court and active cooperation in its mission. In Means to an End, Lee Feinstein and Tod Lindberg reassess the relationship of the United States and the ICC, as well as American policy toward international justice more broadly.
Praise for the hardcover edition of Means to an End "Books of this sort are all too rare. Two experienced policy intellectuals, one liberal, one conservative, have come together to find common ground on a controversial foreign policy issue…. The book is short, but it goes a long way toward clearing the ideological air." — Foreign Affairs "A well-researched and timely contribution to the debate over America's proper relationship to the International Criminal Court. Rigorous in its arguments and humane in its conclusions, the volume is an indispensable guide for scholars and policymakers alike." —Madeleine K. Albright, former U.S. Secretary of State
"Two of our nation's leading authorities on preventing atrocities have joined to make a convincing argument that closer cooperation with the International Criminal Court will help promote human rights and the values on which America was founded." —Angelina Jolie, co-chair, Jolie-Pitt Foundation
Related Books
Saving Lives with Force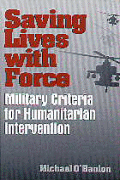 Congress, the Press, and the Public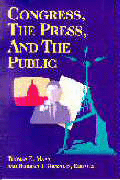 Lee Feinstein is the United States ambassador to Poland. Formerly a visiting fellow in Foreign Policy Studies at the Brookings Institution, he also served as national security director for Hillary Rodham Clinton's presidential campaign. Tod Lindberg is the editor of Policy Review and a research fellow at the Hoover Institution, Stanford University. He is also the author of The Political Teachings of Jesus (HarperOne, 2007).