Bookshelves abound with theoretical analyses, how-to guides, and personal success stories by famous corporate leaders, public officials, even athletic coaches, expounding on how to lead from the top. But what about those in the middle who are increasingly tasked with trying to reshape, reorient, or recreate the capabilities of an organization?
Leading Change from the Middle takes you on the journeys traveled by Kurt Mayer, an information technology executive in the Department of Defense trying to build a new IT system in record time with limited resources, and Stephen Wang, a mid-level leader in city government trying to build a capability for supporting commercial agriculture. Kurt and Stephen have to navigate complex organizational and stakeholder landscapes in which they often have few decision rights and few resources—a common scenario for mid-level leaders. One succeeds; one does not.
While following Kurt and Stephen, the book introduces a new approach for increasing the likelihood of successfully leading change. This new approach breaks down into three core strategies: First, identify all relevant stakeholders and partition them into four categories: superordinates, subordinates, customers, and complementors/blockers (those who control needed resources but over whom the leaders have no authority).
Second, for each stakeholder category, identify Communications, Strategies, and Tactics (referred to as CoSTS).
Third, don't stimulate negative emotions that make people DEAF—Disrespect, Envy, Anger, and Fear—to efforts to produce change. As the book follows the journeys of Kurt and Stephen, it walks through the details of each strategy.
In presenting this material in a concise, accessible, and applicable format that translates theory to practice, Nickerson provides an important service for leaders trying to build extraordinary capabilities for their organizations—from the middle.
Related Books
Brookings Papers on Education Policy: 1999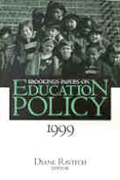 Education
Brookings Papers on Education Policy: 1999
Sustaining Nonprofit Performance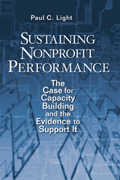 Comparative Disadvantages?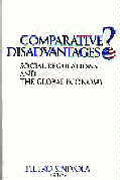 Jackson Nickerson is the Frahm Family Professor of Organization and Strategy at the Olin Business School at Washington University in St. Louis. He also is a nonresident senior fellow in Governance Studies at the Brookings Institution and director of the Brookings–Olin Executive Education partnership at Brookings.