The foreign policy of the People's Republic of China has been dominated in recent decades by the problems of dealing with the other major powers in East Asia. Although many ideological, political, and economic aims have shaped particular Chinese policies, Peking's dominant concern has been national security. Since the late 1960s, its leaders have viewed the Soviet Union as the primary threat to China and have pursued a distinctive, Maoist, balance-of-power strategy against it.
China's post-Mao leaders continue to give priority to strategic considerations and the problems of relations with the other major powers. It cannot be assumed, however, that they will simply continue past policies. The recent changes both within China and in the broad pattern of international relations in East Asia have created a new situation.
In this study, A. Doak Barnett analyzes in detail China's bilateral relations with the Soviet Union, Japan, and the United States. He also examines the changing nature of the four-power relationship in East Asia. On this basis, he discusses possible future trends in Chinese policy and the prospects for achieving a more stable regional equilibrium.
Related Books
Beyond Bonn
Experiments in Cooperation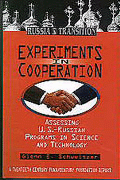 Europe 2030
A. Doak Barnett, a senior fellow in the Brookings Foreign Policy Studies program, has written or edited more than a dozen books on Chinese affairs.