Looking beyond the headlines to address the enduring grand strategic questions facing the United States today
American foreign policy is in a state of upheaval. The rise of Donald Trump and his "America First" platform have created more uncertainty about America's role in the world than at any time in recent decades. From the South China Sea, to the Middle East, to the Baltics and Eastern Europe, the geopolitical challenges to U.S. power and influence seem increasingly severe—and America's responses to those challenges seem increasingly unsure. Questions that once had widely accepted answers are now up for debate. What role should the United States play in the world? Can, and should, America continue to pursue an engaged an assertive strategy in global affairs?
In this book, a leading scholar of grand strategy helps to make sense of the headlines and the upheaval by providing sharp yet nuanced assessments of the most critical issues in American grand strategy today. Hal Brands asks, and answers, such questions as: Has America really blundered aimlessly in the world since the end of the Cold War, or has its grand strategy actually been mostly sensible and effective? Is America in terminal decline, or can it maintain its edge in a harsher and more competitive environment? Did the Obama administration pursue a policy of disastrous retrenchment, or did it execute a shrewd grand strategy focused on maximizing U.S. power for the long term? Does Donald Trump's presidency mean that American internationalism is dead? What type of grand strategy might America pursue in the age of Trump and after? What would happen if the United States radically pulled back from the world, as many leading academics—and, at certain moments, the current president—have advocated? How much military power does America need in the current international environment?
Grappling with these kinds of issues is essential to understanding the state of America's foreign relations today and what path the country might take in the years ahead. At a time when American grand strategy often seems consumed by crisis, this collection of essays provides an invaluable guide to thinking about both the recent past and the future of America's role in the world.
Related Books
The Sovereignty Wars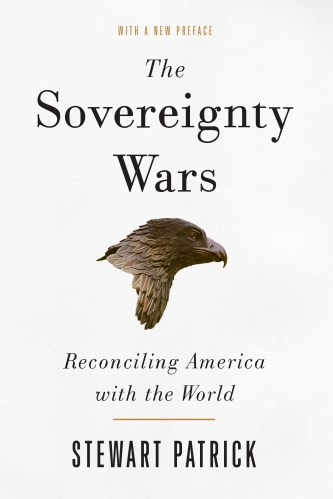 Foreign Service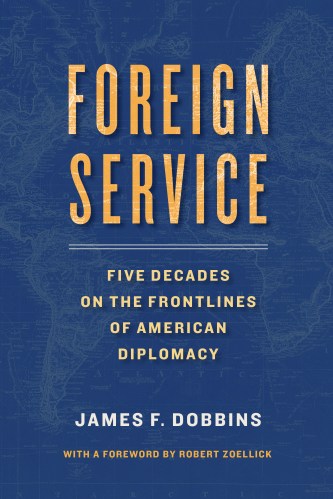 Foreign Service
James Dobbins Robert Zoellick
June 20, 2017
Beyond NATO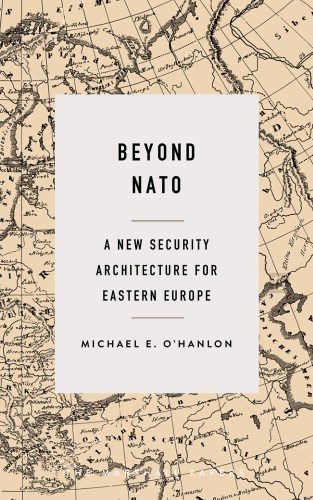 Praise for American Grand Strategy in the Age of Trump
Hal Brands is the bright new star among American strategic thinkers. He is at once profound and sensible. In these essays he takes on the questions that all Americans are asking, or should be asking, about their nation's proper place in the world today. His writing is lively, his thinking original, and his scholarship impressive. This is certainly one of the finest books you will read on American strategy in the Trump era.
—Robert Kagan, Senior Fellow at the Brookings Institution and author of The World America Made
Few scholars have done more than Hal Brands to illuminate American grand strategy, and in this book he has done it again. Written with deep insight and welcome clarity, Brands provides an indispensable guide to understanding our troubled times. His book is must-reading for anyone interested in how U.S. foreign policy is made—and where it is going.
—Derek Chollet, former U.S. Assistant Secretary of Defense and author of The Long Game: How Obama Defied Washington and Redefined America's Role in the World
Over the past decade no one has written about contemporary American grand strategy
more cogently than Hal Brands. Informed by his earlier volumes on the rise of unipolarity, the end of the Cold War, and utility of grand strategy, the essays in this book provide an invaluable guide to the transition from the Age of Obama to the Era of Trump. It should be required reading for scholars, pundits, informed observers, and practitioners seeking historically grounded judgments on the key strategic issues of our time.
—Eric Edelman, former U.S. Ambassador to Finland (Clinton) and to Turkey (Bush II)
and Undersecretary of Defense for Policy
Hal Brands is Henry A. Kissinger Distinguished Professor of Global Affairs at the Johns Hopkins School of Advanced International Studies and Senior Fellow at the Center for Strategic and Budgetary Assessments. His other books include What Good Is Grand Strategy? and Making the Unipolar Moment. He has served in the Pentagon as a special assistant to the secretary of defense for strategic planning.