December 6th marks a milestone for Africa – the first anniversary of the Kampala Convention, formally known as the African Union Convention for the Protection and Assistance of Internally Displaced Persons in Africa. Sub-Saharan Africa is home to more than a third of the world's internally displaced persons (IDPs). The Kampala Convention is an innovative regional response to the rights and needs of IDPs across Africa, addressing every phase of displacement from prevention to solutions. One of the newest treaties in the world, it was negotiated in 2009 and in 2012 it became binding on all those states that have signed and ratified the agreement.
Over the course of the past year, several more states have signed and ratified the Kampala Convention, and with international support the signatories have started to take steps to implement the agreement. This is an opportunity to celebrate these important accomplishments, and to reflect on the steps that can be taken to overcome the challenges surrounding effective responses to internal displacement in Africa.
Author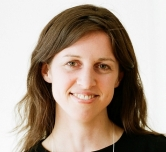 [Stabilization is] difficult to do in Iraq and especially Syria because no one wants the U.S. to put lots of forces on the ground to be doing that and locals will struggle to do it well.