Members of the UN Security Council continue to bicker over what to do in Syria while the country burns. They are locked in a heated debate over what to do to keep alive the UN-Arab League Joint envoy, Kofi Annan's six-point plan, the UN observer mission and indeed, Kofi Annan. Russia and China continue to resist any resolution under Chapter 7 that would have "consequences" – even the relatively weak economic and financial ones that are being proposed – for those who continue to flout Annan's plan. To make matters worse, protestors in Syria have dubbed this Friday as the "Friday of toppling Annan, the Servant of Assad and Iran."
What a sorry state of affairs.
Annan has said that he is "shocked and appalled" by the latest massacre in Tremsieh, just outside Hama, which has reportedly killed over 200 civilians, including women and children and singled out the Assad regime for not ceasing the use of heavy weapons in populated areas. The head of his observer mission, General Mood has followed the same line by pointing to the "use of mechanized units and helicopters" in the village – albeit from the his observers position some 5-6 kilometers outside of the village. On Thursday, their boss, UN Secretary-General Ban Ki Moon in the monthly private Security Council lunch admonished its members for their lack of unity and urged Chapter 7 action – that was before the extent of the massacre in Tremsieh became known. Today he expressed doubt about Assad's commitment to Annan's six-point plan and called for serious consequences for those who do not implement it.
The simple truth is that the Security Council should have outlined the "consequences" to Assad for the use of his "killing machine" months ago. Annan should have pursued a more aggressive strategy to coerce compliance to his plan in March not four months after the start of his mission. Instead, even the latest UN report gives the impression that what is taking place is a fight between two equal sides – the regime and the rebels – and that they need to sit down and talk on equal terms. The failure of the Council to act more forcefully earlier has made it and the efforts of Annan irrelevant to what is unfolding inside Syria.
Yet, Russia and China but not only them – India, Pakistan and South Africa as well – continue to resist efforts to impose any accountability in Syria. Moscow, which has called the latest massacre a "bloody atrocity" but not pointed the finger at the regime, faces a moment of truth. It knows that if it is not willing to back stronger Council action now, veto-wielding Western members of the Council may well not agree to the continuation of the UN mission, which it strongly favours. Annan's visit to Moscow on Monday may be the last chance for him to persuade the Russians and for him to keep his job, for now at least.
Related
[In North Korea], psychiatric conditions are often considered to be the patient's fault and a source of deep shame for for friends and family. Psychiatric conditions are also inextricably tied to politics and ultimately the country's caste system, known as "songbun".

Mental health and politics have become conflated. If you come from a questionable line in terms of your political loyalty, then it's sometimes believed that you're more prone toward mental health disorders than you are if you come from a revolutionary line.
History will not judge kindly this latest episode of inaction by the world's powers in Syria. For months, they have bought time by settling on the efforts of Kofi Annan, even as these efforts have failed. In the days ahead, developments on the ground will continue to set the agenda in Syria. The slaughter of civilians, rape, torture and the forced movement of populations, which is being labeled as ethnic cleansing, as well as the clear dangers for Syria's neighbours as a direct result of the conflict should be clarion calls for international action. What is most disturbing is that the methods used to perpetrate the recent massacres in Houla, Qubeir and Tremsieh are frighteningly similar to those that Assad's father, Hafez Al-Assad, used in committing the Hama massacres in 1982. One fears that there is much worse to come in Syria, especially as we enter the holy month of Ramadan.
For the UN, Syria is shaping up to be another horrific episode of failure and ineptitude. To Rwanda and Bosnia, we must now add Syria. It is a collective failure, first and foremost of the UN member states who "said never again" and who in 2005 unanimously passed a doctrine of the "responsibility to protect" populations from genocide, war crimes, ethnic cleansing and crimes against humanity." That summit also endorsed the role of the international community to "take collective action, in a timely and decisive manner, through the Security Council, in accordance with the Charter, including Chapter VII, on a case-by-case basis and in cooperation with relevant regional organizations as appropriate, should peaceful means be inadequate and national authorities manifestly fail to protect their populations from genocide, war crimes, ethnic cleansing and crimes against humanity."
Just seven years on, if the Security Council is not capable of acting immediately in the face of the evil that we are witnessing in Syria today, many will conclude that it is time to bypass it and the UN. Next week, the UN Secretary-General produces his next report on the implementation of the "responsibility to protect" – interestingly, on the role of the international community. This is a timely opportunity for this Secretary-General to find his voice and use his bully pulpit to urge the international community to collectively meet the challenges of Syria. Today, he said that there must be "united, sustained and effective pressure now." Let us hope that the members of the UN Security Council are listening to him.
Related Books

Author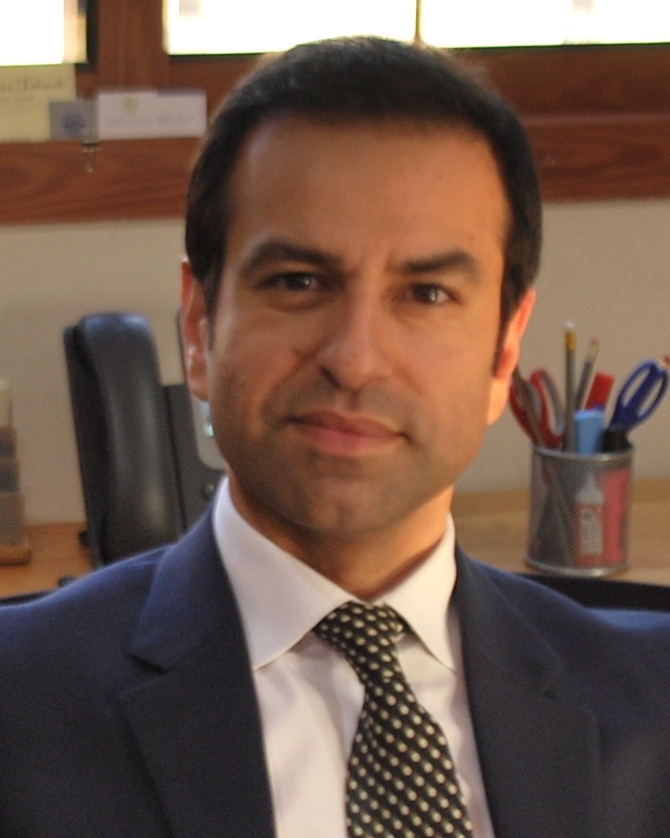 More
The objective of this kind of [safe zones] project may be described as fundamentally humanitarian, but the reality is that any number of parties, starting with the Assad regime and the Islamic State, are going to see it as a threat, and that's going to make it a target instead of a safe place.
No vetting system is perfect, but if you look at those who have been arrested for suspicions of being linked to the Islamic State, for example, the vast majority have been American citizens.