Across the U.S., "pandemic pods," or quarantine learning bubbles, are being established to protect students and teachers from the coronavirus, or COVID-19, and limit possible exposure within the group. Homeschooling has become an increasingly viable option for parents who can offer the space, time, structure, and technology to their children. Private and charter schools are also drawing the attention of families with children in public schools by offering more robust digital resources and student support.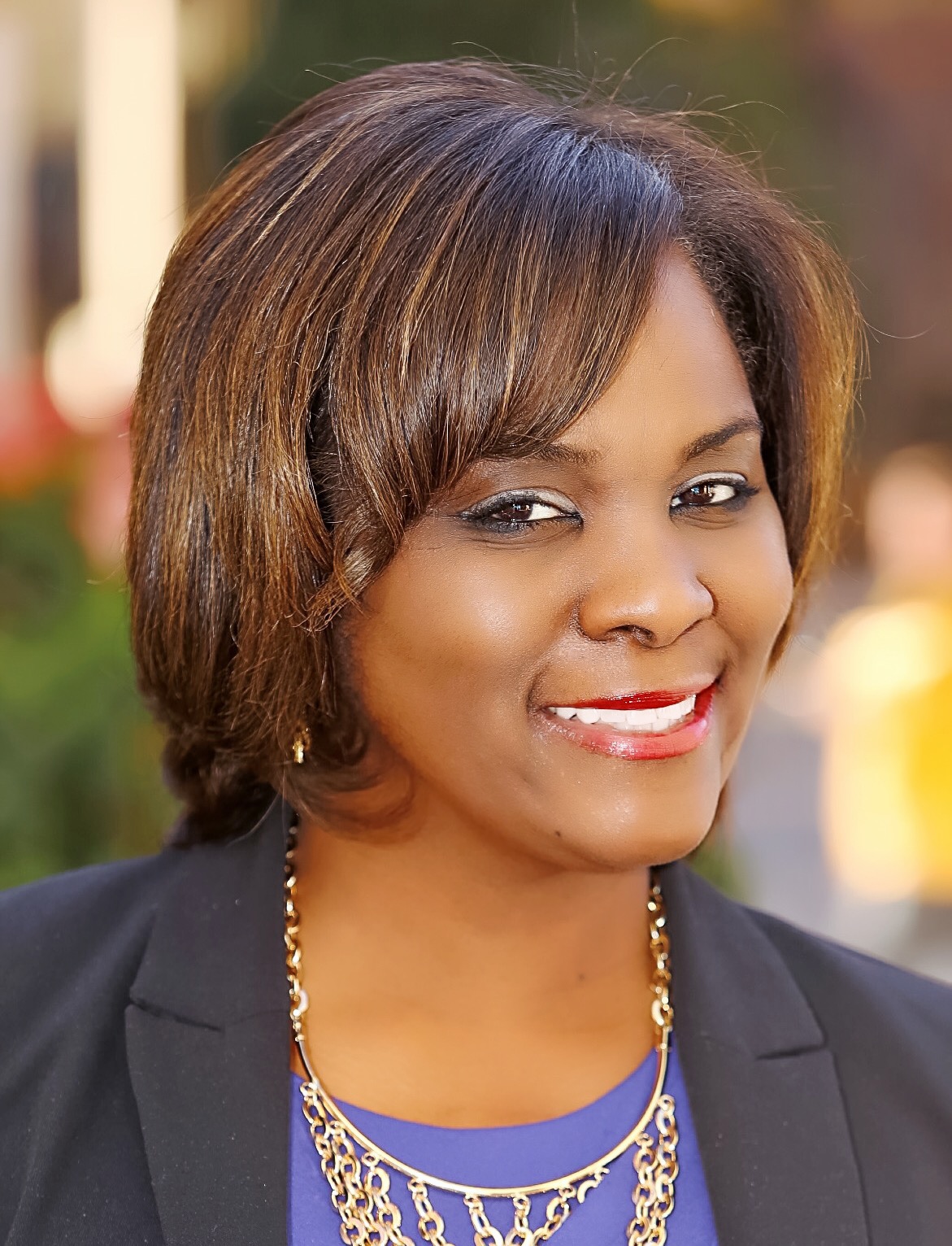 But these pathways to continuous learning are not available to students who may reside in communities with limited spaces for play, in geographically isolated rural areas, and among those with limited or no access to home broadband. These differences in resources result in the racial and income disparities that define the digital divide and have far-reaching implications for school-age children without internet access.
This is no ordinary back to school year. Some schools are physically convening students and teachers, while others are leaning on all-virtual for the next few months until broader public health assurances, like a vaccine, are in place. Both options are in line with the ultimate goals of educators and government leaders—to get students back into more traditional settings for learning during the pandemic, whether in a physical or virtual classroom. But the digital age has introduced other factors worth considering in the debates over school reopening—that learning can take place anywhere within communities and schools should tap into community partners to close local digital divides.
Leveraging high-speed broadband access, I present several ideas for ensuring all K-12 students can learn during a time of in-person schooling shutdowns and other uncertainties: transform vacant local establishments into classrooms and provide technology access through unused business equipment; enable Wi-Fi in federally assisted housing or in parked school buses; reconfigure digital parking lots into digital parks; and utilize local organizations to help solve local digital access challenges. Adoption of all or some these actions would help all students stay connected to learning, while ensuring that those from underserved communities do not fall further behind their more advantaged peers.
What the last few months have taught us about schools and digital access
If the last few months are a barometer of schools' capacity in addressing national and local digital divides, there were some glaring failures in making sure that most students, especially those from public schools, were able to get online. At the onset of the first wave of school closures, more than 15 million school-age children were without home broadband access or a device. Nine million students lacked both home connectivity and an internet-enabled device, according to research from Common Sense Media. Further, many vulnerable students lived in rural areas, federally subsidized or unstable housing, and were impacted by a variety of other demographic factors, including poverty, disability, language, and race.
The rapid spread of COVID-19 coupled with the existing inequities already experienced by many of these students made it more challenging to get students home broadband access. Some schools continue to be challenged by the lack of available broadband data for their community or district, the affordability of broadband service and devices, as well as the lack of digital literacy of low-income and rural households. The students most impacted are of color, low-income, and living throughout urban, rural, and tribal communities that are being deeply affected by the devastating effects of COVID-19. And educational leaders have also come to realize that these students are impacted by a range of other social problems, including food insecurity, inadequate access to government services, and limited engagement with the critical social development tools that could be addressed with a home broadband connection.
From "homework gaps" to national achievement declines
Research is revealing that the current school closures and the indecisiveness of some states around the best approach to get students back to school will have long-term consequences on the future development of K-12 students, especially for African Americans. A recent McKinsey study found that the educational achievement gap has widened for Black students by 15 to 20 percent since the onset of school closures. Black K-12 students who remain disconnected from learning will experience 10.3 months of cognitive losses and for low-income students that number will be more than one year. Students of color who are less likely to have broadband will also be disproportionately targeted for "virtual truancy," and have an increased likelihood to drop out as school systems are pressed to adapt old learning paradigms for the digital age. Last month, a Michigan judge ordered the arrest and imprisonment of a 15-year old Black girl for not logging on to complete her schoolwork.
Concurrent with these trends are the additional decline of neighborhoods largely populated by historically disadvantaged populations, whose bouts with systemic discrimination have been exacerbated by COVID-19, including declines in the commercial real estate market. More than 100,000 small businesses have permanently shut their doors due to the pandemic and nearly half of Black-owned businesses in urban areas have ceased operations between February and April of this year, compared to 17% of white-owned establishments. Further, large- and medium-sized businesses across the country sit vacant, with many offices becoming storage spaces for computers, routers, and other digital equipment.
Added to all of these circumstances is COVID-19's impact on the health and well-being of African Americans who are three times more likely to contract the virus and twice as likely to die from it largely due to pre-existing medical conditions. As a result, Black children are five-times more likely to be hospitalized with COVID than their white peers. Higher positivity rates also impact Hispanic families whose children are eight times more likely to hospitalized for COVID-19 than whites.
Despite these challenges, parents of vulnerable K-12 students have demonstrated resiliency by driving up to "digital parking lots," or free public access Wi-Fi locations that are emerging on the grounds of closed schools and libraries for families without home broadband. These congested spaces have become a testament to how wide the digital divide really is six months later.
School leaders must creatively partner with their local community organizations, including non-profit organizations, churches, and businesses, to accelerate broadband access. Government leaders can also help by reinvigorating public spaces to facilitate learning and critical family interactions. While the four action items below may start the process of getting and keeping school-age children connected, digital inequalities will require long-term repositioning to identify and cultivate more spaces for connected infrastructures.
1. Schools and local governments should transform vacant local establishments into classrooms and immediately deploy unused business equipment through partnerships or one-time tax credits.
Shutdowns of small and larger-sized businesses will continue as the pandemic ravages local economies. The global commercial real estate market has also been upended due to many employees working remotely. In communities where schools do not have the space or equipment to facilitate in-person learning, these vacant retail establishments, office buildings, and unoccupied stadiums and arenas can be repurposed to house classes for students in small groups or grade-level cohorts over the course of the academic year. Unused spaces can be wired for open access, and in some cases, the broadband services provided through dormant internet subscriptions can be extended to schools for free, or at low cost.
In addition to learning, these spaces can become places for human services, technical help desks, health, or crisis interventions for students and families navigating the new digital frontier. Further, volumes of unused computer inventory collecting dust in temporarily or permanently closed businesses are resources for schools struggling to find hardware, furniture, and other digital devices at the start of the academic year. Rather than discard or maintain the assets of permanently or temporarily shut businesses, state and local government can work with these entities to establish hardware lending programs for stored equipment and discounted purchases or donations to the government or nonprofit computer refurbishing organizations. In return, the federal government could enact a one-time tax credit for businesses donating equipment to schools during this time.
2. Federally subsidized housing and homeless shelters should offer free Wi-Fi and school buses enabled with Wi-Fi can be parked in harder to serve areas, including rural and urban scattered site housing developments.
Approximately 2.1 million people live in federally subsidized housing, or public housing, managed by 3,300 local housing agencies. A 2019 Housing and Urban Development report also found that African Americans, who comprise 13 percent of the U.S. population, are half of the homeless population. In 2019, over 50% of homeless families were Black, amplifying the large number of children who find themselves in a temporary shelter on any given night. Learning stopped when schools closed, and despite the concentration of vulnerable families within densely populated or transient housing, a broadband solution has not been nationally deployed or funded for federally subsidized housing or shelters. In some cities, social workers and teachers are visiting students' home and shelters to help K-12 students navigate virtual education. But research is suggesting that students need more than the internet and a device, they need space to learn and develop.
Federal Communications Commissioner Jessica Rosenworcel has long emphasized the disadvantages of not having home broadband to complete course work, or the "homework gap." Yet, the U.S. has not ubiquitously deployed broadband service for people who live in federally subsidized housing, or city assisted homeless shelters. An immediate action could bring unlicensed, free Wi-Fi to these locations, and ensure access to the spaces described in the first proposal so students can attend remote classes. A long-term strategy is to ensure that every federally assisted housing development has a free or low-cost home broadband access, whose infrastructure could be required in the design phase of every new unit and retrofitted into older properties. City-managed housing shelters should also have a similar solution with Wi-Fi-enabled school buses parked in front of every temporary shelter, or within isolated rural areas as the next course of action.
3. Digital parking lots need to be reconfigured into local digital parks.
Schools and libraries have been critical community assets over the last six months in delivering community broadband. In the absence of federal support for emergency broadband relief for households or modernized E-Rate funding for home broadband access, they were granted waivers to extend their networks. Urban planners have long advocated for more parks and "urban green spaces" to enhance the livability of blighted communities with safer spaces for play, exercise, and inquiry. Being outdoors during this pandemic helps to reduce the spread of the virus. Internet access at public parks or open land spaces not only can alleviate congested concrete parking lots, but also humanize learning with socially distant benches and tables. U.S. parks and recreation offices are currently bringing free Wi-Fi to millions of tourists. Congress could extend E-Rate resources to these entities, permitting connectivity adjacent to schools, libraries, and housing developments. This action would enable teachers to bring direct instruction to students outside and create connected spaces for students to complete their homework other than in their parents' vehicles, on the front stoops of buildings, or in the parking lot of a Taco Bell restaurant.
4. Utilize local organizations to help solve digital challenges.
The future emotional, social, and interpersonal consequences on students, especially among the more vulnerable, will require an army of local practitioners that families trust. Rather than hiring more case workers to further interrogate families in need, schools should partner with faith-based institutions, nonprofits, and other local organizations to provide social supports for their community. These organizations also comprise the community's infrastructure and historically have offered after-school programs, food pantries, and other critical services. In urban and rural America, schools must look to these organizations as allies in the management and resolution of local digital divides affecting students and their families. As funds are allocated for school reopening efforts, state and local governments must invest in these organizations to provide help desks and digital literacy training, all to help prevent more students from becoming digitally invisible.
Nearly 60 years after the landmark Brown v. Board of Education decision, the inability to get online is disproportionately creating unequal conditions for students from across the U.S. who will experience educational setbacks in their preparedness for the future of industries. Instead of sticking to old paradigms for where learning should take place, educational leaders with the help of government and community leaders must reimagine schooling as this era tackles the inevitable hardships imposed by this pandemic. Without the courageousness of educators to do something different, these inequalities will likely deepen.