TechTank
Social media screening for terrorism needs multiple lenses
Since the recent tragic terrorist attack in San Bernardino, California—where a radicalized Muslim couple gunned down 14 people at a holiday office party—much attention has been focused on the wife, Tashfeen Malik, a Pakistani national. She was allowed into the US in 2014 on a type of visa for people who plan to marry American citizens.
Malik passed two background checks before she was admitted to the United States and a third one in the summer of 2015, when she was given a green card. In the intensive post-attack analysis, federal investigators initially concluded that she had discussed violent jihad on social media prior to her visa approval. Subsequently, FBI Director James B. Comey noted that a further review indicated
Malik's jhadist messages were direct, private ones rather than communicated through social media. Mr. Comey also spoke more broadly about the role social media played in the recruitment of extremists.
"Twitter works as a way to sell books, as a way to promote movies, and it works as a way to crowdsource terrorism — to sell murder," he said.
Consequently, reforming the visa screening process has become a high priority in Washington, DC, where both the Department of Homeland Security (DHS) and the State Department have indicated they are considering tighter scrutiny of applicants' social media activities. Several bipartisan measures also are under way in the House and the Senate that would mandate increased social media screening protocols in the visa approval process.
Insights from Twitter
Against this backdrop, the just-published Internet Monitor study titled "Openness and Restraint: Structure, Discourse, and Contention in Saudi Twitter" should be required reading over the holidays.
Saudi Arabia has a higher percentage of Twitter users than any other country in the world, and nearly a third of all tweets in the Arab Middle East come from Saudi Arabia. Saudi censors are unable to block individual accounts or tweets without blocking the entire site, so Twitter remains accessible for Saudi users and has flourished accordingly.  
The study provides insights into the overall structure, discourse, and communities of the Saudi Twitter network. Key observations include:
Religion and conservative political views serve as topics of intense debate, much of which is centered on the "true" representation of Islam, reflecting internal intellectual and political fractures.
The narrative used by the dissident community in their political dispute with the Saudi monarchy is based on religious grounds.
Political dissidents, critics of the monarchy, supporters of political causes, and proponents of militancy in Syria and Iraq provide opinions and perspectives not found in traditional media.
Users taking controversial political stands choose to do so using pseudonyms.
Individual screening, larger trends
In light of these and other study details, any new regulations or laws should mandate comparable studies (with expansion to other prominent social media sites such as Facebook), using a similarly rigorous methodology as the Internet Monitor study. These timely macro views, which could be undertaken by DHS or State on an annual basis, can be invaluable in identifying and prioritizing investigative resources for high-risk countries, which can change over time.
Additionally, it will be helpful to pinpoint potential obstacles to enhanced social media scrutiny in particular areas, such as the widespread use of pseudonyms that was revealed in Saudi Arabia.
In short, our nation needs better overall individual social media screening for visa applicants combined with an eye on larger social media trends in specific countries. For example, a recent comprehensive analysis of social media patterns in Pakistan could have determined the potential for social media to contain radicalized religious messages. Under a more rigorous scrutiny regime, a higher level of screening of visa applicant's social media messages would have followed, along with private online communications as necessary. Apparently, none of this took place prior to the San Bernardino massacre.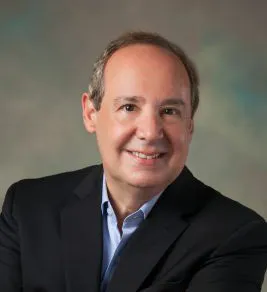 Howard Distinguished Endowed Professor of Media Management and Law and Beaman Professor of Communication -
University of Tennessee, Knoxville
[The Taliban takeover in Afghanistan has] emboldened [the TTP (Tehreek-e-Taliban) and other terror groups.] The TTP has also been emboldened by a Pakistani state that has had a shaky, uncertain response to the group in the last couple of years. [A] sloppy policy toward terrorist groups has been more or less consistent across governments in Pakistan since the mid-2000s.