With the recent release of my five-year Net Vitality study by The Media Institute, I am receiving many inquiries about what lessons can be gleaned in the United States from the experiences of other top-tier global broadband Internet leaders.
My response always begins by pointing out that a significant set of indigenous factors in the U.S., South Korea, Japan, the U.K., and France contribute to, or deter, progress in individual top-tier countries, regardless of what affirmative steps are taken. A number of localized characteristics favor broadband development independent of concerted policy actions.  For example, geography and demographics can support or deter broadband development tasks depending on the nation's size, population density, per capita income, percentage of high-rise housing, and household size.
Context matters greatly
Consequently, the context of broadband Internet ecosystem development in a particular country often is unique to that country's physical, economic, political, cultural, and social environment.  Attempting to generalize from even the countries with the best policies is unlikely to yield meaningful policy outcomes. My study, unlike others, is careful not to develop global inferences that are based on a specific top-tier global broadband Internet leader's particular circumstances.
That said, during my research, I also discovered that there may be ways to stimulate broadband demand on a national scale, and that these models may indeed hold promise if they were to be initiated in the United States.
For example, the South Korean government established the "Ten Million People Internet Education" project in 2000. As a part of the project, 10 million people attended a variety of digital instruction programs during a two-year period. What would happen if this type of effort were replicated here in federal, state, and local workforce training programs? Could such an initiative be extended, as it was in South Korea, to enable government subsidies for private Internet training institutes, allowing them to offer affordable Internet courses about how best to utilize broadband applications and content, devices and networks?
Cyber Building Certificates
Here's another South Korean concept worthy of consideration for adoption in the U.S. There, under the Cyber Building Certificate system, the government housing authority issues a credential for buildings with high-speed telecommunications capacity. The government sets standards on domestic and business premises with three levels and grants the certificates to qualified buildings. This certification incentivizes builders to enhance the broadband network access platform of apartments and buildings they are constructing, as most residents want to live in high-capacity cyber apartments.
The certification program also provides builders with a means for differentiating their products, which is a useful feature in the highly competitive market of residential leased apartments. Cyber Building Certificates have worked particularly well in the South Korean housing market because apartments account for half of the total housing. With more of our urban centers now following that trend, a comparable U.S. program could create a positive branded identity for broadband akin to what we have seen with LEED certification for green buildings.
If the South Korean model was adopted here, it could be incorporated as certification standards for buildings financed by the Department of Housing and Urban Development. This type of certification program also could be run outside of any government agency. The U.S. Green Building Council, a not-for-profit entity, has managed the LEED certification process successfully for over 20 years, and a broadband counterpart could be organized with such a successful template in mind.
In short, we need to think more innovatively about broadband policy innovation. Our domestic instinct has been to reach into the traditional regulatory toolkit to assert greater government control over future marketplace developments (e.g., the FCC's Open Internet Order, now under judicial appeal). It's time to consider more closely how South Korea and other leading countries have approached government intervention with a lighter touch, greater creativity, and more tangible results.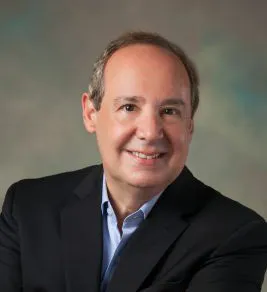 Howard Distinguished Endowed Professor of Media Management and Law and Beaman Professor of Communication -
University of Tennessee, Knoxville