As the cascade of chaotic events in the Arab Middle East continue to unfold, it becomes increasingly important for policymakers in Western government, including the United States, to expand their focus beyond just managing the latest series of current crises. Although still in its infancy, researchers are building the necessary media infrastructure to accurately assess public opinion in several Middle Eastern countries. Combining rigorous methodologies with large sets of historical information generates data that provides a necessary complement to impressions gained primarily from monitoring public Internet chatter or sorting out what is being heard on the Arab "street."
The research efforts of Northwestern University in Qatar (where I served as Professor of Communication in Residence during the 2012-13 academic year) are a case in point. Last month, it released the latest edition of Media Use in the Middle East, a comprehensive survey that provides a window into the changing political and social climate in six countries: Egypt, Lebanon, Qatar, Saudi Arabia, Tunisia, and the UAE. The survey, the largest annual study of its kind in the region, was conducted in collaboration with Harris Poll. Fieldwork took place between February 3 and March 9, 2015, and involved 6,093 interviews that allowed for nationally representative samples of adults over the age of 18 in each country.
This year's report explores how attitudes and behaviors have changed since NU-Q's first region-wide survey in 2013. The findings suggest that the glow of the heralded Arab Spring has faded significantly. For example:
Comfort expressing political opinions has dropped, especially in post-revolutionary countries Egypt (10 percentage point drop since 2013) and Tunisia (11 percentage point drop in same period).
Cultural conservatives now are far more likely to say their country is headed in the right direction than progressives (57 percent vs. 35 percent); cultural progressives are far more likely than conservatives to say their country is on the wrong track (54 percent vs. 33 percent).
People don't necessarily think the "democratizing" effect of the Internet is a good thing: nationals who think online activity can increase political influence are 12 percentage points more likely to want tighter regulation of the Internet (62 percent vs. 50 percent).
Use of media in English has decreased among all age groups, especially on the Internet; fewer people (by 8 percentage points) say they use English to access the Internet (41 percent to 33 percent).
The report also shows how diverse countries in a volatile region are turning toward national media rather than a more pan-Arabic model. The perceived credibility of national news media rose 5 percentage points since 2013 (39 percent to 44 percent), while at the same time, the percent of respondents who saw improvements in the quality of reporting in the Arab world at large dropped 6 percent.
These data are important for several reasons. First, it will allow for more sober foreign policy analyses regarding how much progress really is being made through digital media in moderating political attitudes in the region.  It also can stimulate comparable research efforts in other Arab countries, so that a fuller regional profile becomes available as more countries are studied over time. The adoption of credible survey methodology such as those used in the NU-Q study can serve as a template for researchers in the region to pursue other public opinion studies on a more timely basis. The rapid shifts in media usage that are taking place there will require frequent updating, too.
Perhaps most important, these latest figures remind us that although a regional perspective of the Arab Middle East is essential, so too is the need to assess Arab media with a sharper focus on individual countries. Clearly, there still is an upward slope to our learning curve here.
Author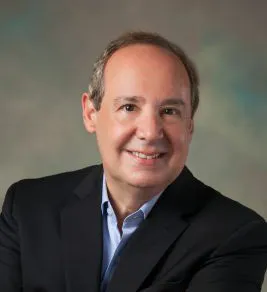 Howard Distinguished Endowed Professor of Media Management and Law and Beaman Professor of Communication -
University of Tennessee, Knoxville