Last month, I received an invitation from former FCC Commissioner Robert McDowell to serve on an advisory council at The Media Institute that he is chairing. This new initiative, the Global Free Speech and Internet Program, will promote the Internet as an "open and interoperable platform, largely free from government intrusion, where information can be shared freely." In that spirit, it will push back against international efforts to promote a government-centric model of Internet governance.
My response was two-fold. First, I accepted with enthusiasm, since this is a global public policy issue that I'm passionate about; it's one where U.S. leadership has a continuing vital role to play. But as soon as I sent my email response, I logged off and went to my bookshelf. There, right where I knew it would be, was my well-worn copy of Technologies of Freedom, authored by my cherished friend and colleague, Ithiel de Sola Pool.
When I served at the National Telecommunications and Information Administration, Ithiel would drop by whenever he was in Washington, D.C. He spent an hour or so with me learning about which new communication technologies were on the horizon, and how policymakers were thinking about them. These meetings always had a surreal quality, since I was a recent law school graduate and was tutoring an eminent professor who founded the Department of Political Science at MIT.
A few years later, I moved up to Cambridge, Mass. and called Professor Pool to let him know I now was his neighbor. By then, he had established the Research Program on Communications Policy at MIT, and organized a monthly MIT Communications Forum to explore many of the ideas that we had talked about in my office at NTIA.
Fortunately for me, and more importantly for the world at large, Ithiel subsequently decided to capture his thoughts in a manuscript about the brave new world of communication technologies as they met the brave old world of government controls over freedom of expression.
And so I began flipping the pages of his book, which were littered with Post-It notes in various sections.
"Judges and legislators," Professor Pool wrote, "have tried to fit technological innovations under conventional legal concepts. The errors of understanding by these scientific laymen, though honest, have been mammoth. They have sought to guide toward good purposes technologies they did not comprehend."
He continued:
"Historically, the various media that are now converging have been differently organized and differently treated under the law. The outcome to be feared is that communications in the future may be unnecessarily regulated under the unfree tradition of law that has been applied so far to the electronic media. The clash between the print, common carrier, and broadcast models is likely to be a vehement communications policy issue in the next decades. Convergence of modes is upsetting the trifurcated system developed over the past two hundred years, and questions that had seemed to be settled centuries ago are being reopened, unfortunately sometimes not in a libertarian way."
These words might seem like those of an eternal pessimist, but Ithiel's conclusion in the book reflects just the opposite:
"The easy access, low cost, and distributed intelligence of modern means of communication are a prime reason for hope. …as long as the First Amendment stands, backed by courts that take it seriously, the loss of liberty is not foreordained. The commitment of American culture to pluralism and individual rights is reason for optimism, as is the pliancy and profusion of electronic technology."
And then I remembered that Technologies of Freedom was published in 1983, and a year later—30 years ago—Ithiel de Sola Pool died after completing this seminal work. But his memory endures, his voice remains strong and the challenges that he framed remain alive for another generation to grapple with, as the pressures for greater government control of the Internet loom ahead once more— both at home and abroad.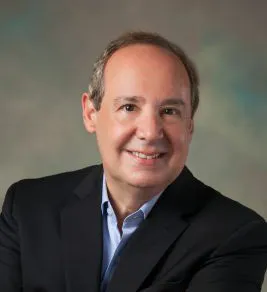 Howard Distinguished Endowed Professor of Media Management and Law and Beaman Professor of Communication -
University of Tennessee, Knoxville