TechTank
Life, Liberty, and the Pursuit of Broadband
Five years ago, like much of the world, I was excited to read that Finland had become the first country in the world to decree that basic broadband access was a universal right to be accorded by law. By the end of 2010, all Finnish citizens, businesses and public administration bodies would be mandated by government to have available to them a minimum of 1 Mbps download speed at a reasonable price at their permanent place of residence. Finland is currently encountering some challenges in the government's effort to achieve this laudable goal. Suvi Lindén, the Minister of Communications, made public pronouncements about the broadband breakthrough that were wonderful to hear, too, both in the country and from where I sat across the Atlantic. "From now on," she said, "a reasonably priced broadband connection will be everyone's basic right in Finland. This is absolutely one of the government's most significant achievements in regional policy and I am proud of it."
By the end of 2015, the country committed to extend its broadband coverage to next generation networks, enabling nearly all Finns (99 percent of the population) to have access to superfast broadband service, with a minimum download speed of 100 Mbps.
Last year, I was privileged to be appointed as the Fulbright-Nokia Distinguished Chair in Information and Communications Technologies at the University of Helsinki. In that capacity, I was able to gain an accurate, real-time understanding of how these broadband plans were being implemented.
Unexpected Costs for Finns
My first major surprise was learning that the "reasonable prices" that were part of the universal broadband right were established by the government rather than in the marketplace. I calculated that people electing to have the 1Mbps broadband service would need to pay between $39.50 and $52.75 per month, which is a rather high price for such modest broadband capability. In addition the universal right of broadband access was more accurately a right to purchase broadband service, rather than to have it provided as a public good akin to primary and secondary education. Installation charges ranged from $263.82 to $1319.11, and they would be due at installation as an initial cost to customers.
Given these prices, I learned that officials envisioned basic broadband service as a necessary transitional step to providing very high speed service. It was encouraging to read that US scholars were heralding Finland as a model laboratory for broadband access, that everything was right on schedule and within budget. "I am confident," commented Juha Parntainen, the Vice Chair of Finland's National Broadband Advisory Committee. "There is no reason why we [can't meet this goal]."
Providing Service over the "Last Mile"
But after arriving in Finland, I realized that the glowing reports from afar did not necessarily comport with the reality on the ground. The policies that some experts proclaimed as revolutionary seemed to be off track, not just in the timetable, but also in what could or would be delivered.
Under the Broadband 2015 mandate, the legal requirement would be for telecommunications operators to enable 100 Mbps service, but this was only within 1.2 miles of a building. This creates a major challenge because the cost of providing Internet of this "last mile" is considerable.
The private companies providing broadband service are only responsible for one-third of the investment this would take, with the remaining two-thirds of capital costs to be covered by the Finnish government, individual municipalities and the European Union's Rural Development Fund.
Public Funding Crunch
These sources of public funding are especially critical given most of the country is sparsely populated. Government funding is essential to supporting a viable business model for providing Internet service in rural areas of the country. Even after public investments extending broadband to these remote locations can be both very expensive and extremely difficult at best to recoup over time. Passing these costs on through higher monthly charges is equally unpalatable. Already, several regional council pilot projects have received no bids from telecom operators, despite the prospect of having to cover only one-third of the total costs. Even that amount has created practical problems for the operators, who have encountered a public subsidy arrangement that Professor Hannu Niemenen of the University of Helsinki has called "extremely complicated."
Although the original budget estimates for building the next generation access network under the Broadband 2015 plan was about $263 million, plans made by regional councils with implementation responsibilities suggest that the total cost of the project is closer to $526 million instead, according to Professor Matti Koivisto of the Mikkeli University of Applied Sciences. As a result, there already is a significant anticipated budget shortfall in public funding.
With little customer demand, uneconomic supply and a lack of public funding, "Finland is unlikely to be able to achieve the [access] goal" of Broadband 2015, according to the Helsinki Times. Finland's broadband plan represents an admirable pioneering effort to make broadband Internet ubiquitous. Broadband remains a universal right by law, and Finland still is the only country that has made such a bold declaration.
But the digital divide that remains is an all-too-visible gap between a government's highest aspirations and the problems it has confronted when theory morphs into practice. Technology, private investment and consumer demand cannot be balanced only by legal mandates and public subsidies, even if they seemed so attractive at the outset.
Author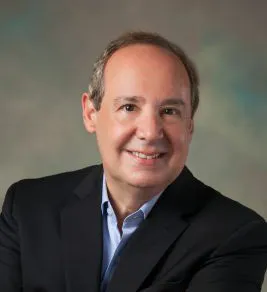 Howard Distinguished Endowed Professor of Media Management and Law and Beaman Professor of Communication -
University of Tennessee, Knoxville