President Obama's last State of the Union address went long on making America a better place with unity and respect, on the perils of Islamophobia, on the need for American engagement in the world, and on stepping back from the knee-jerk policeman role that has gotten us sucked into some endless wars.

Reuters/Evan Vucci/Pool – U.S. President Barack Obama emphasizes a point while delivering his final State of the Union address to a joint session of Congress in Washington, DC, January 12, 2016

There were some strong but fleeting lines about climate change, but the President declined to take a real victory lap on the Paris agreement from December, which he and his White House staff earned. Given the likely assault from members of the Republican party on his ability to follow through on even this non-binding pact, doing some sales work on its value and the voluntary and universal nature of its approach would have been prudent. If the Paris agreement's controversial voluntaristic approach works, climate change is emerging as a legacy issue for the president.
He did not spend precious time refuting climate skeptics.  Rather, he ridiculed them as likely to be "lonely" if they continued to do so, since nearly all scientists, most businesses, all nations on Earth, and majorities of the population support the science and agree on the need for strong action to respond. Demeaning the concerns of those who question the reality of climate change is not likely to change minds, but that may not be his goal in his final year in office.
This State of the Union address signaled that no new initiatives are likely this year on climate, but rather we should look for efforts to secure what he's already achieved.
Some observers were hoping for a real explanation of why international action backed up by strong efforts at home are so badly needed on climate change. The president's Clean Power Plan is also under assault in Congress. Rather, the president made the case for clean energy based on the advantage American industry will gain by investing in it. While bashing on dirty energy, he was vague on which fuels he includes in the category of dirty energy.  We must "accelerate the transition away from dirty energy," he said, "rather than subsidize the past, we should invest in the future."
President Obama has made some quiet and some very major and noisier efforts on climate during his two terms. This State of the Union address signaled that no new initiatives are likely this year on climate, but rather we should look for efforts to secure what he's already achieved. His speech gave the clean energy industry some lines to cheer, but overall he was frying bigger fish in the packed House chamber.
Read more by Roberts in the new book "Power in a Warming World: The New Global Politics of Climate Change and the Remaking of Environmental Inequality," published by MIT Press.
Author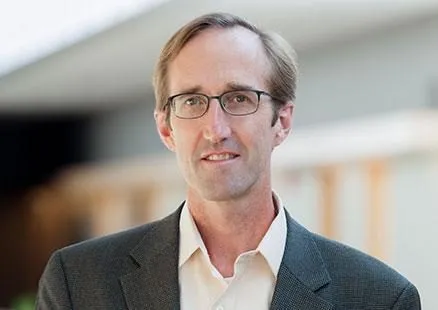 The findings, interpretations and conclusions posted on Brookings.edu are solely those of the authors and not of The Brookings Institution, its officers, staff, board, funders, or organizations with which they may have a relationship.
More
[On the Trump's administration's national security arguments to boost coal production] When you want to intervene in the energy markets, national security is the nuclear option.That's what they tried to do with the reliability order, and it sounds like what they're trying to do here.
[On U.S.-Chinese climate cooperation under the Obama administration] When I say we had very good cooperation that didn't mean we didn't fight and argue and have very different views…we knew we were committed to trying to work together in a way that wasn't going to cross red lines. Eventually – although it could take a long time – we will find a way.