On Tuesday, June 30, Brazilian President Dilma Rousseff will touch down in Washington for an eagerly anticipated working visit with President Barack Obama at the White House. Both have much to talk about and potential discussions on climate change between two of the world's biggest emitters could have major consequences for a new global climate deal to be finalized this year in Paris.
The White House is hoping to turn the page on a fractious period of relations between the Western Hemisphere's biggest players. President Dilma canceled a trip to the U.S. in 2013 following revelations that U.S. intelligence agencies had spied on her. Brazil was understandably outraged and demanded an investigation and a pledge from the U.S. to stop snooping.
Brazil is unlikely to get an apology from the president, but after a positive exchange at the Summit of the Americas in April this year between both leaders, President Dilma agreed to reschedule her visit. Observers suggest that key deliverables are not the priority for this meeting but rather ongoing efforts to normalize relations.
However, climate change is being touted as one possible area for U.S. and Brazilian cooperation that could encourage a broader warming of relations. At the April encounter the Brazilian leader told President Obama that the climate change agenda is a clear-cut example of where they can cooperate jointly.
Climate change is a top legacy issue for Obama, as his recent efforts to work with the Chinese and other major emitters suggest. President Dilma is also under increasing pressure as her approval ratings slip toward single digits given Brazil's poor economic performance, a massive political scandal at the state oil company Petrobras, and calls for her impeachment. Dilma needs good news, so going international is not surprising.
There is interest on both sides to show they are addressing global warming in a serious way. The U.S. and Brazil collaborated on drafting the Copenhagen Accord in 2009 (with China, India, and South Africa), throwing the Kyoto Protocol approach of top-down targets on the scrap heap. As the United Nations prepares for a major round of negotiations this year in Paris in December, the U.S. and Brazil will again inevitably play a pivotal role.
The gang must deliver
The "Copenhagen Gang" of the U.S., Brazil, and the others replaced Kyoto with a "pledge and review" system, an entirely bottom-up approach where countries each decide for themselves how much of an effort they can muster, given their circumstances. December 2015 was decided as the deadline for nations to announce their pledges. Many experts and activists scoffed at the pledge and review system, since there are no guarantees that the pledges will add up to an adequate solution to address the issue, nor whether the pledges are equitable.
Now it is 2015 and Brazil and the U.S., in particular, have to prove that the pledge and review approach can work. The Obama administration has conducted a year of energetic shuttle diplomacy to show that it can. This puts the U.S. in a very different position than its traditional "bad guy" role in the negotiations.
Last November, the U.S. and China broke a major logjam in the global effort by making substantial joint announcements on emissions reductions. The U.S. and Mexico also coordinated around Mexico's national climate change plan, which was submitted to the U.N. this March. Many of the major emitters have now announced what they are going to do this year, but Brazil coming in with an ambitious pledge could make a very important and positive difference.
Brazil has already reduced its emissions far more than nearly any other nation on Earth, and the U.S. should acknowledge this effort to boost Brazilian confidence and show why the world needs it to deliver climate action. It can claim one of the cleanest energy systems in the world, thanks to its extensive hydropower and biofuels systems.
Guy Edwards is Research Fellow and a Co-Director of the Climate and Development Lab at Brown University. He is also an associate at the sustainability strategy group, Nivela.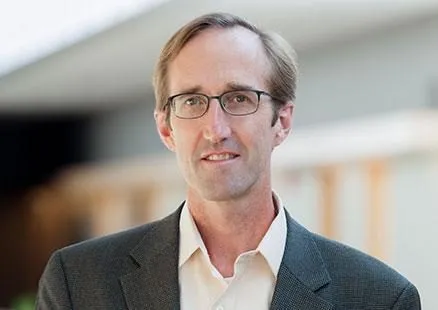 In 2009, former President Luiz Inácio "Lula" da Silva announced an ambitious pledge at the U.N. climate talks in Copenhagen: a reduction of emissions by between 36.1 and 38.9 percent below "business as usual" projections by 2020. Since 2004, Brazil has made impressive reductions in its deforestation, which dropped by 75 percent relative to the 1996-2005 historical average, driving an associated 30 percent reduction in the country's total emissions.
Worrying signs
However, the durability of Brazil's climate initiatives under Dilma remains uncertain. Despite land use and forestry emissions dropping precipitously, fossil fuel energy emissions have increased substantially. Brazil's emissions grew 7.8 percent in 2013 in spite of low economic growth, and likely rose again in 2014, raising doubts about whether it is still on track to meet its voluntary emissions reduction pledge for 2020. Increasing emissions from Brazil's energy, transport, and agricultural sectors, the development of the vast offshore Pre-Salt oil reserves, and recent increases in annual deforestation rates demonstrate the difficulties in maintaining some of the early progress of Brazilian climate policy.
Brazil's Energy Expansion Plan for the period of 2008-2017 calls for the expansion of fossil fuel-based power stations and has driven the increased use of natural gas power plants in recent years. In addition, the discoveries of pre-salt led the Brazilian government to launch a 10-year energy plan in 2013 to expand oil production. Although there has been some modest progress on promoting wind power, Brazil is far from capitalizing on its potential for renewable energy beyond big hydro, with a worrying shift back to fossil fuels.
Without a majority in either legislative house after her reelection in 2014, President Dilma sought coalitions by naming ministers from opposition parties. She appointed agribusiness advocate Kátia Abreu—who has been nicknamed the "chainsaw queen" and "Miss Deforestation" by environmentalists—as her new agriculture minister. Then she appointed Aldo Rebelo, a climate skeptic, as minister of science and technology. This is a crucial position for the nation's environmental policy, but he was quoted as saying in July of 2014 that "there is no scientific proof of the projections of global warming, much less that it is occurring because of human action."
As part of the BASIC group (alongside China, India, and South Africa) at the U.N. climate talks, Brazil is a powerful and tough negotiator. At times it has played an instrumental role in pushing the negotiations along, but it has often been considered a spoiler for taking solitary and uncompromising positions. As the deadline for national pledges nears, there is pressure for Brazil to show ambition, but it is unlikely to show its cards until the very last minute.
So what might emerge from next week's meeting?
Fluffy declarations? There will likely be a declaration about the urgency of tackling climate change and hopefully cooperative measures on clean energy. These are both nations with huge potential and just nascent installation of renewables. Wind, solar, tidal, wave, and geothermal all have almost endless potential in both countries. So expect some joint research initiatives and some trade efforts, and maybe support for renewable energy development.
Solid Numbers? President Dilma is unlikely to announce Brazil's pledge during the meeting with Obama, but there will be some indications of where they are heading. This allows the Rousseff administration to test the waters and see what kind of response they get internationally and nationally to the types of pledge they are considering, but allows them time to revise it. President Dilma is meeting with German Chancellor Angela Merkel in August, where climate change is also likely to feature. 
Zero Deforestation? Brazil's pledge will likely target zero net deforestation, and a push for low-carbon agriculture. This might be linked to the U.S. opening up its market to Brazilian beef.  Concerns over hoof and mouth disease has kept Brazilian beef out of the U.S. for decades. This is an interesting exchange that might benefit both sides, but would require real transparency in monitoring land use—an issue that has been thorny with Brazil's longstanding concern about its sovereignty. So watch for wiggle language here that might weaken the tracking of cattle and rangelands. Brazil's Climate Observatory has commented on the zero net deforestation target in that country's likely pledge was already included in the 2008 National Plan on Climate Change, and that it should have been met by 2015, suggesting this part of the proposed plan lacks ambition. Brazil is seeking recognition from the U.S. for its past efforts to reduce deforestation: A key detail going forward will be whether the deforestation pledge includes the Cerrado parts of the country, along the fringes of the Amazon, where some of the pressure for land has sprung up when it is suppressed in the Amazon.
What probably won't be announced but should
Brazil needs to put forward absolute, economy-wide emissions reduction targets. These need to include fossil fuel sector targets, the year in which emissions from each sector will peak, and what levels of reductions Brazil will commit to by 2025 or 2030. Brazil put forward a proposal in the December 2014 talks for "concentric circles" of types of nations making appropriate pledges. It's time for Brazil to show that these will be ambitious and not based on "business as usual" projections of future emissions, which can be easily manipulated.
Transport is conspicuously absent from discussions surrounding Brazil's pledge, despite it being responsible for nearly half of Brazil's energy sector emissions. Brazil's current policies plan for only limited emissions reductions in the transport sector in the future, so there is an opportunity for Brazil to focus on a low emissions fleet and rapid mass-transit systems.
Brazilian environmental nongovernmental organizations have prepared a "shadow INDC," coopting the U.N.-lingo for national pledges. They are proposing some of the following targets for Brazil to consider:
An economy-wide absolute emission reduction of 30 percent from 1990 levels by 2030

Reduction of per capita emissions to lower than the global average by 2020

Peaking energy sector emissions in 2035

A target for solar and wind generation
Now is the time for President Dilma to step up and make public a bold plan for the industrial conversion of Brazil to produce its own renewable technology in wind and especially solar. It is Obama's job to support that effort in very meaningful ways. And it is important for them to show that justice and poverty and race are all considerations in developing that transition strategy.
Brazil's contribution to global climate governance and a new climate deal this year cannot be underestimated. Brazil has the potential to reaffirm its climate leadership during this critical year. Presidents Obama and Dilma's date at the White House can support efforts by Brazil to reaffirm its leadership.
The findings, interpretations and conclusions posted on Brookings.edu are solely those of the authors and not of The Brookings Institution, its officers, staff, board, funders, or organizations with which they may have a relationship.