Editor's Note:
China is keen to promote itself as a benefactor of international students, write Cheng Li and Charlotte Yang. On the other side of the Pacific, the United States seems to be moving in the opposite direction. This piece originally appeared on ForeignPolicy.com.
In a recent Chinese national television program, a group of Kenyan students gamely grapple with their professor's instructions in a classroom adorned with Mandarin characters. They are not studying in Nairobi but at China's prestigious Peking University. The Kenyan students explain how China has given them full scholarships to receive educational opportunities they are deprived of at home and how they will gain skills they can take back to enrich their own countries.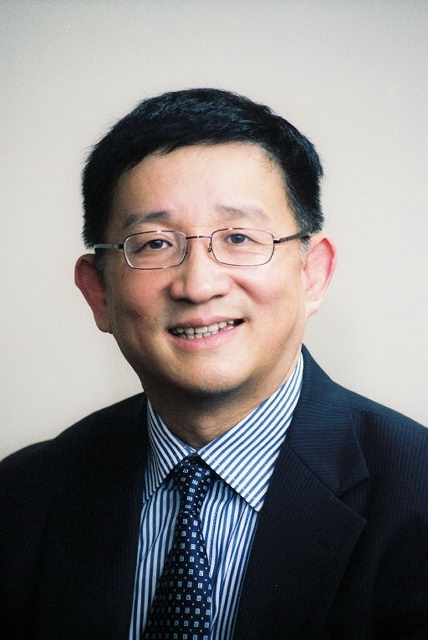 Candidate, Master of Public Policy -
Harvard University Kennedy School
China is keen to promote itself as a benefactor of international students. On the other side of the Pacific, the United States—the country that has actively inspired the world's smartest and most curious students to come study on its shores for generations—seems to be moving in the opposite direction. Through a series of policies and actions, the Trump administration is driving foreign students away from the United States. Chinese students themselves only narrowly avoided being victims of a total ban pushed by Trump staffer Stephen Miller. China views this accelerating trend as an opportunity to fill the gap. In many parts of Africa and Asia, this change is already underway. And as foreign students pick Chinese campuses over U.S. ones, a critical element of America's soft power is in danger of being eroded.
The United States is still the world's hub when it comes to higher education. In 2016, more than 1 million international students enrolled at U.S. colleges and universities, while fewer than half a million studied in Chinese higher education institutions.
But China's outreach to students in African and Asian countries, especially in developing regions where it has growing economic ties, so far has been highly successful. In 2016, over 60 African and Asian countries sent more students to China than to the United States. Laos, for example, sent 9,907 students to China and only 91 to the United States. The disparity holds true for countries farther afield: Algeria, Mongolia, Kazakhstan, and Zambia sent more than five times the number of students to China than to the United States. Since 2014, the total enrollment of African students in China has surpassed that of the United States. In 2016, China hosted more than 60,000 African students, which represented a 44-fold increase over the year 2000.
At the same time as China has endeavored to expand its international higher education system, the U.S. government has scaled back its financial commitments. The Fulbright Program, a hallmark of U.S. cultural diplomacy since 1946, has faced calls for funding cuts since the Obama administration. Generations of participants—who are sponsored by the U.S. government—have gone on to important positions in academia, politics, think tanks, journalism, arts, and business around the world. Despite this impressive legacy, the Trump administration recommended a 71 percent reduction in funding for the program in its 2019 budget proposal.
Public universities and colleges around the United States have also seen reduced government funding. This move has driven up tuition costs and diminished the quality of education. Between 2005 and 2015, the price of an undergraduate education rose by 34 percent at public institutions and 26 percent at private nonprofit institutions.
To sustain lower tuition rates for U.S. students, many institutions have sought out international students who can pay higher fees. Although the total enrollment of international students has increased, educational opportunities have been concentrated on foreign students from upper- or middle-class families—meaning that the poorer countries that China targets have been overlooked. In the 2016-2017 academic year, almost half of the 1 million international students at postsecondary institutions in the United States came from just China and India. Outside of those two countries and South Korea and Saudi Arabia, no country represents more than 3 percent of the total number of international students in the United States.
America's rising tuition costs and limited scholarship opportunities for international students have left the U.S. education system inaccessible for many parts of the world. Canada and Australia boast friendlier work visa policies and lower tuition costs, but even they are a stretch for the many students from low- or middle-income countries. In contrast, China has energetically rolled out policies and generous financial aid packages to attract students from Asia and Africa.
China has employed a number of policy tools to promote its offerings in higher education, with a special focus on attracting students from areas where trade and diplomatic ties are also deepening. Between 2003 and 2016, the total enrollment of students from Thailand, Laos, Pakistan, and Russia all expanded more than tenfold. Postsecondary students from Kazakhstan—a key target of China's Belt and Road Initiative—multiplied by an astonishing factor of 65.
Over the past decade, China has focused on improving the quality of its higher education system while also expanding its pool of government scholarships for foreign students. In 2017, about 1 in 9 international students received Chinese government funding. From 2000 to 2017, the total number of grant recipients multiplied almost elevenfold. More universities are offering programs in English and are striving to improve the quality of teaching and research. China's expansive trade and infrastructure projects across Africa and Asia have raised the value of a Chinese education, which students can use to pursue China-related job opportunities back home.
In recent years, the Chinese government has increasingly aimed its state-backed scholarships at students from Belt and Road partner countries. Of the 10 countries with the highest number of Chinese government scholarship recipients in 2016, eight were Belt and Road partners. The government has also launched a flurry of educational initiatives exclusively catering to Belt and Road partners, such as the first Silk Road School, which is affiliated with the prestigious Renmin University of China and will enroll students from Belt and Road countries starting this September. All students will receive full funding for a master's program covering Chinese politics, economy, and culture.
For some students, of course, even a free degree from a Chinese institution may fail to compete with a U.S. education that upholds liberal values and political openness—especially as clampdowns on intellectual freedom on Chinese campuses have heightened in recent years. But for others, U.S. values and ideals cannot match the promise of an affordable education in China, which not only often comes with scholarships but also the prospect of additional China-related job opportunities once returning home.
As a form of cultural diplomacy, Chinese policymakers are optimistic about the role education can play in promoting foreign relations. To some extent, today's China is forging the same path from which the United States has strayed. For decades, especially during the Cold War, U.S. political leaders saw international education—particularly of future leaders—as a potent way to spread U.S. values, promote peaceful evolution, and eventually influence other countries' development. But their faith in this endeavor has waned as the mixed results of U.S. engagement show that foreign students do not necessarily become more amenable to U.S. values and ideas by studying in the United States. And given the recent surge of populism in the United States, leaders are now more likely to prioritize domestic policy over cultural diplomacy.
Impacting education is a slow process, and educational systems are especially slow to change. In the years to come, the United States will continue to be the gold standard for international higher education. Its celebration of unfettered inquiry and independent thinking, along with its ability to produce the most innovative research and cutting-edge technologies, will continue to be the envy of the world. But the degree to which U.S. soft power finds a foothold in the developing countries of Africa and Asia will depend, at least in part, on the financial accessibility of a U.S. education. Unless the United States is able to create more affordable educational opportunities for these students, its chance to influence them could gradually fade, especially if it comes to compete with the educational offerings of an ambitious economic powerhouse such as China.
The U.S. political climate could also drive down international student enrollment. With President Donald Trump's "America First" rhetoric and the rise of populism and xenophobia, foreign students may eschew education in the United States for fear of being unwelcomed or excluded. The Trump administration's policy capriciousness further adds to students' concerns, as their academic pursuits could be suddenly compromised by political motives. The Trump administration has already used limitations on student visas as a negotiation tactic to stop alleged intellectual property theft by countries such as China. If the administration continues to blur the lines among education, economics, and national security, it could damage the integrity of America's international higher education system.
Moving forward, China also faces a long list of hurdles to realizing its soft-power ambitions. The so-called international student privilege, whereby international students receive preferential treatment over Chinese students in university admissions, scholarships, and even accommodations, has drawn increasing criticism within China. Likewise, the Chinese government's ideological and political control over academic content undercuts the country's potential to lead in international higher education. Chinese society's lack of cultural awareness and sensitivity toward minority groups, as reflected in recent TV ads and a state broadcaster's offensive skit at the New Year's gala, also undermines China's soft-power gains.
In 2010, China vowed to build an international education system on par with its global status and to "foster a large number of graduates who understand China and befriend China." But China pledges many things, and not all of them come to be. Although the United States has seemingly pulled back from the front line of attracting international students, its educational system maintains distinct advantages that China would have a hard time replicating even if it did not already face hard domestic political constraints.
Yet, if China's ambitions in Africa and Asia in fact come to fruition, the United States may one day wake up to discover a generation of leaders and elites in those countries who are more familiar—and comfortable—with Beijing than New York.