Editor's Note:
Despite being surrounded by conflict on almost every border, writes Shalom Lipner, Israelis are surprisingly at ease with their regional predicament. This piece originally appeared on ForeignPolicy.com.
July 22 was the ninth day of the Jewish month of Av. Tisha b'Av, as the day is called in Hebrew, is the day that marks the destruction of the First and Second Temples in Jerusalem. It is the saddest day in the Jewish calendar, and observant Jews commemorate the day through a series of mourning rituals, including fasting and not wearing leather shoes or showering. The occasion's natural tendency toward introspection was given a boost this year when, on the following morning, a 220-pound boulder became dislodged from Jerusalem's Western Wall—a sacred site—and came crashing down on the plaza that was teeming with worshippers just hours before. Some have called it a cosmic wake-up call.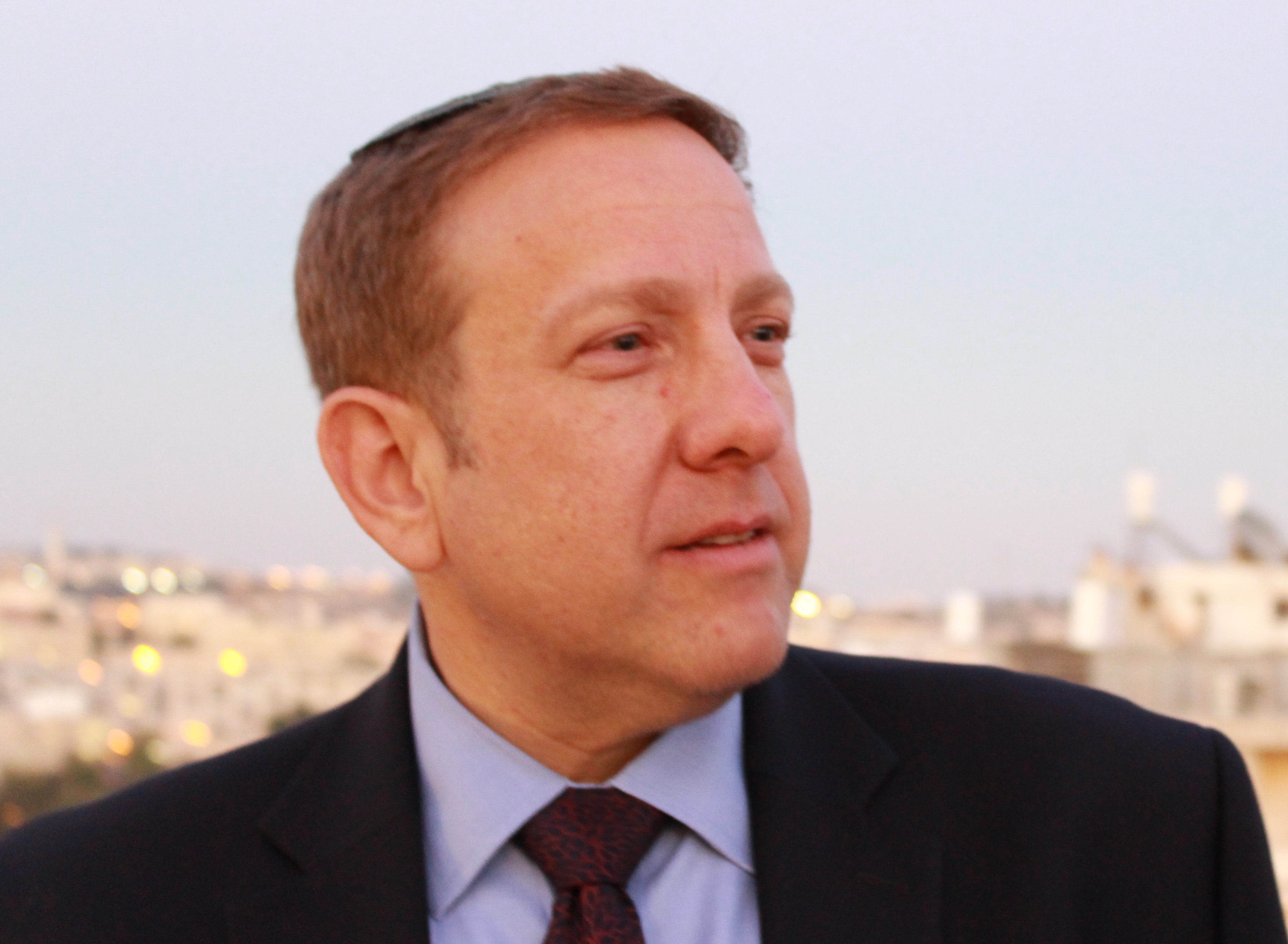 Former Brookings Expert
Nonresident Senior Fellow, Middle East Program -
Atlantic Council
These are surreal times in Israel. Despite being surrounded by conflict on almost every border, Israelis are surprisingly at ease with their regional predicament.
They've resisted the temptation to let a spate of arson attacks that have scorched fields adjoining Gaza to ruin their mood. Casualties to Israeli people and property, lamentable as they are, have been limited. Notwithstanding a nominal concern that fighting could escalate, Israelis trust that the Israel Defense Forces can protect them against all comers. Life in the country continues according to its own idiosyncratic rhythm.
In September 2010, when I was an advisor in the prime minister's office and intensely involved with Israel's public diplomacy efforts, a firestorm erupted here after a Time magazine cover story charged that "Israel doesn't care about peace" anymore. Israeli officials objected vehemently to the argument that prosperity and security had made Israelis lose interest in peace with their neighbors. Back then, they could never have imagined the enviable circumstances that would await them eight years later.
Today, many Israelis are fairly content with the strategic posture of their country. It's not that they've lost interest in peace. They've just reached the conclusion that their current reality is about as close as they'll ever come to true reconciliation. That assessment buoys the popularity of Prime Minister Benjamin Netanyahu who—mainly through co-opting the support of the Trump administration—has enjoyed remarkable success in promoting his policy prescriptions.
U.S. President Donald Trump took a bipartisan hit after meeting with Russian President Vladimir Putin in Helsinki earlier this month, with Republicans and Democrats alike assailing what's being peddled as his full capitulation to Putin. Undercutting the U.S. intelligence community to endorse Putin's denial of Russian tampering with the 2016 election, Trump won wall-to-wall scorn for his performance. Meanwhile, in Israel, the summit was understandable cause for celebration.
Addressing the situation in Syria, just across Israel's border, Trump pronounced that "working with Israel is a great thing, and creating safety for Israel is something that both President Putin and I would like to see very much." His words were music to Israeli ears. Netanyahu took to Twitter to commend America's "abiding commitment" to Israel's security.
Since the Finland meeting—before which Netanyahu spoke with both Trump and Putin—Moscow has been hard at work negotiating understandings that would push Iran back from Syria's border with Israel. Meanwhile, the Israeli Air Force continues to operate largely unimpeded against targets in Syria. And congressional Republicans are now mobilizing in favor of Israeli sovereignty in the Golan Heights. In short, it's safe to say that Netanyahu has Syrian President Bashar al-Assad exactly where he wants him.
Trump's abrogation of the nuclear deal with Iran was another notch in Netanyahu's belt. Since the United States withdrew from the agreement in May, Iran has been on the defensive. The menace of renewed sanctions has begun to paralyze the Iranian economy, with the Iranian rial plummeting against Western currencies. Making matters worse for Tehran, Trump is refusing to exempt other countries from the new restrictions, warning European companies that they'll be slapped with secondary sanctions should they do business in Iran. Domestic unrest is putting additional stress on Iran's already embattled leaders.
As the screws on Iran are tightened, Netanyahu is feeling vindicated.
His refrain that there are other options to block Iranian ambitions than "this bad deal or war" seems more credible these days. The recently publicized Mossad raid of Iran's nuclear archive has put the Iranians on even thinner ice when presuming to proclaim their innocence. Basking in the tacit friendship of their newfound Arab friends, with whom they share a common enemy, Israelis couldn't be more relieved.
Completing the cycle, Israel is under scant pressure to offer bold concessions to the Palestinians. With no global actor poised to replace the United States as mediator between the parties, the process has been in a holding pattern ever since the Ramallah-based Palestinian Authority government broke off contact with the Trump administration months ago. In fact, the United States is now doing much of the heavy lifting on Israel's behalf.
Trump's son-in-law and designated negotiator, Jared Kushner, and his envoy, Jason Greenblatt—joined by U.S. Ambassadors David Friedman and Nikki Haley—have penned opinion pieces pointing to the Hamas terrorist group as the villain whose heinous actions are dooming Palestinians to a miserable fate. The Israeli government wouldn't have chosen to put it any differently.
With its primary threats mostly neutralized, Israel has never had it this good in the world. Britain's Prince William just concluded a monumental visit, and Moody's just upgraded its outlook for Israel, citing its "increasingly resilient economy which is likely to sustain more favorable growth than [its] peers." With so much going right for Netanyahu, it's sometimes easy for hubris to take root and for Israelis to forget the problems they face, including the fact that Israel is the close ally of a U.S. president with a record of throwing his country's best friends under the bus.
Israel is a major power in its neighborhood. Much of its luster, however, derives from its capacity to leverage Trump and, to a lesser extent, Putin as partners. It's not a fail-safe proposition. Outsourcing to superpower patrons creates a dependence that can become debilitating if they should decide suddenly to pursue other interests.
Trump's assertion that he is a "very stable genius" aside, his erratic behavior makes him a potential liability for Israel. In Trump's world, allies are punching bags, while tough challengers are those who deserve respect. After Trump lashed out at traditional U.S. allies such as the European Union ("a foe"), Germany ("a captive of Russia"), and Canada (whose prime minister is "very dishonest and weak"), who can guarantee that he won't eventually turn on Israel as well? Since the country is, after all, a beneficiary of U.S. support, it's not impossible to imagine Trump one day accusing it of taking advantage of the United States. And even if he does stand by Israel, Trump's influence could be diminished significantly by the legal and political challenges to his authority.
Who can guarantee that [Trump] won't eventually turn on Israel as well?
As for Putin, he answers to nobody but himself and his definition of Russia's national interest. Israelis cannot expect the Russian Duma to save the day like the U.S. Congress, always petitioning the presidency to watch Israel's back. Putin wants the Assad regime to prevail in Syria, and Iran to continue as its crony in confounding the West. For now, those goals do not preclude a Russian accommodation with Israel. But if Israel's security imperatives were ever to clash with Putin's priorities, Netanyahu would find himself quickly on Russia's bad side.
While depending on possibly unreliable allies, Israel has also manufactured a series of homegrown crises.
Feuding continues over pending legislation that would regulate exemptions for ultra-Orthodox Jews from military conscription, a point of perennial dispute. It could portend the end of the road for Netanyahu's government and cast the political system into turmoil.
Tensions have been further compounded by three recent events that have rocked Israeli society. Their combined effect has resonated far outside Israel as well, imperiling the critical backing of its liberal friends in the United States and elsewhere.
Earlier this month, following a complaint by the Haifa rabbinical court, Israeli police detained a Conservative rabbi for violating prohibitions on performing non-Orthodox weddings. (The vast majority of affiliated Jews in the United States belong to either the Conservative or Reform movements.) Three days later, tens of thousands of members of Israel's LGBT community and their supporters took to the streets to demand equal rights for gay men, after a new bill denied them eligibility for publicly funded surrogacy. Israel's president, Reuven Rivlin, embraced the rabbi as his honored guest—during a previously scheduled Tisha b'Av study session at his official residence—and leading Israeli companies and organizations signed off on a general strike in solidarity with the LGBT protest.
But neither of these episodes evoked the backlash that came with the passage of Israel's new Nation-State Law on July 19. Certifying Israel as "the nation-state of the Jewish people" with a pledge to encourage "Jewish settlement as a national value," the legislation instantly sparked controversy. Israel's left is denouncing the law as a vehicle for institutional discrimination against non-Jews. The country's Arab and Druze citizens—representing over 20 percent of the country—contend that the law turns them into second-class citizens. Some ministers are already calling for the law to be revisedin the wake of grievances expressed by the Druze, many of whom serve side by side with Jews in the IDF. And Jews outside Israel are calling into question Israel's commitment to democracy and equality. Even American lawyer Alan Dershowitz, a famous defender of both Netanyahu and Trump, has labeled the legislation "unnecessarily provocative," saying that it "only gives ammunition to the opposition."
The Talmud ascribes the destruction of the Second Temple almost 2,000 years ago to "wanton hatred." That the people of the period were "engaged in Torah study, observance of God's commandments, and acts of kindness" was, according to the sages, not sufficient to spare the temple from ruin.
That might be something for Israelis to consider as their dysfunctional relationships with each other—and with the United States and Russia—cloud the otherwise bright prospects of the present-day Jewish republic.