EU-Turkey relations have gotten ugly. In the last few weeks, both The Netherlands and Germany prevented Turkish politicians from addressing the Turkish diaspora in an attempt to garner support for an April referendum on changes to Turkey's constitution. Both European countries defended their moves, hoping to stave off the growing influence of right-wing, xenophobic, populist leaders. The bans and the use of force against protestors—including police dogs in one instance—only heightened tensions.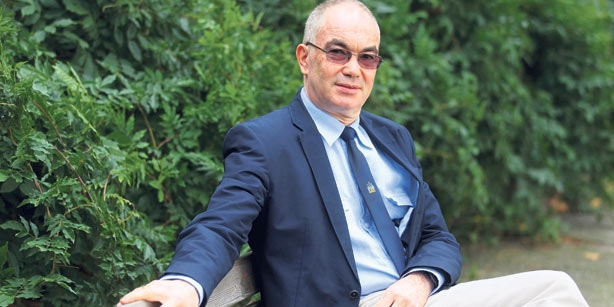 Many in Turkey are now concerned that the antagonistic climate will help the adoption of the constitutional changes, thereby further undermining an already damaged and fragile democracy. As one pro-EU Turkish commentator put it: "Taking anti-democratic measures against the leader of a Muslim-majority country is not the right way to combat populist politicians exploiting anti-immigrant feelings."
Turkish leaders' reactions haven't helped. Leveling accusations of Nazism and fascism—especially against two countries with strong freedom of expression and media reputations—together with predicting imminent religious wars between the "crescent and the cross" test the limits of reason.
Election and referendum fever is clearly driving the grand-standing. In Europe, the rise of populism, Islamophobia, and anti-immigrant sentiment is putting pressure on the political center, as well as liberal values themselves. In Turkey, the desperation to ensure a "yes" vote in the upcoming referendum is fueling Islamo-nationalism of the kind not seen there before. Turkish officials are referencing religious wars and threatening to open the flood gates of Syrian refugees upon Europe; European populists, especially led by the Dutch politician Geert Wilders, are using incendiary language against Muslim and Turkish immigrants, calling on them to go back to their countries of origin. The European Court of Justice's recent decision upholding the possibility of employers prohibiting women from wearing the Muslim headscarf in the workplace is not helping the political climate.
All of these are alarming signs of how far liberal values and humanism have sunk. Immigrants and refugees are being instrumentalized for a political struggle that seems to recognize no bounds.
Yet, there was a time when EU-Turkish relations engendered a virtuous cycle in domestic politics to the benefit of both sides. It was against the backdrop of rising European liberalism and optimism in the late 1990s. After decades of fraught discussions, the EU extended the prospect of membership to Turkey in 1999. This led to an impressive effort—albeit a brief one—to reform Turkish politics and the economy; interestingly, the government and leadership that is currently in power in Ankara largely led that effort. It extended cultural rights to minorities, created a much freer and liberal public space for debate, and enhanced trade with the EU and with Turkey's neighborhood. Turkey began to be touted as a model of stability and prosperity, a "model" for other countries aspiring to democratize and liberalize their economies. Turkish foreign policy became famous for having "zero problems with neighbors." Both Turkey and the EU conspicuously benefitted from this engagement.
However, this did not last for long. The closer Turkey came to meeting the criteria for EU membership, the more cultural (read: religious) issues became sticking points raised by center-right and right-wing circles in the EU. While no direct causal relationship can be asserted, it is notable that as the EU's engagement of Turkey began to wane, so did reforms in Turkey. Beginning around as early as 2008, there was an incremental deterioration in Turkey's democratic, economic, and foreign policy gains. The trend has worsened over the last couple of years and especially since the violent repression of the Gezi Park protests in 2013. In the realm of foreign policy, some saw the infamous EU-Turkey migration deal—signed exactly a year ago—as ethically questionable, while others saw it as a pragmatic arrangement that could revive EU-Turkish relations and become a "win-win" for both sides, as well as for Syrian refugees. Instead, the deal turned into a source of mutual recriminations.
[A]s the EU's engagement of Turkey began to wane, so did reforms in Turkey.
The foul climate in EU-Turkish relations became further exacerbated by the failure on the part of EU leaders to condemn the coup attempt last July promptly enough (as Vladimir Putin did). That gave the impression that EU leaders preferred to sit on the fence and expect a regime change. In turn, the Turkish government's decision to repeatedly extend the state of emergency—which brought massive deterioration in the rule of law and basic civil liberties—did not help matters. The events in The Netherlands and Germany last week is only the latest in a long downward spiral in mutual trust, exacerbated by the pressures of elections on both sides.
Symbiosis
Neither the EU nor Turkey can afford this situation. To the contrary, they must re-engage each other for at least two reasons.
First, both sides need each other economically. In spite of a steady deterioration, the Turkish economy shows a better growth performance than the EU average and remains among the 20 largest economies in the world. It is also the EU's sixth-largest trading partner. Inversely, the EU is by far Turkey's largest trade partner—and that's especially important at a time when Turkey's export markets in the neighborhood, including in Russia, are shrinking quickly. Furthermore, thanks to the EU-Turkey customs union, well-established value chains create economic benefits for both sides. This in turn means jobs and employment critical to voters' electoral calculations.
Second, the EU and Turkey both face varying degrees of security challenges—some conventional, and others emanating from terrorism. Closer reciprocal engagement and greater mutual trust would enhance both sides' abilities to manage these challenges. This is especially critical at a time when there is still considerable uncertainty about the direction of the new U.S. administration's foreign policy and its commitment to trans-Atlantic security, stability, and prosperity. The United States had long been an advocate of Turkey's membership in the EU as a means to strengthening the transatlantic community and the international liberal order.
The migration deal, back from the grave?
Now is the time for the EU and Turkey to reengage each other, but it won't be easy. For one, there is a vicious cycle to contend with: Public figures on both sides—including government officials, candidates for office, media personalities, and others—have whipped up resentment towards the other, particularly since the massive democratic backsliding in Turkey. On both sides, politicians increasingly frame these relations in terms of kulturkampf (cultural struggle). For another, Turkish democracy remains hostage to autocratic rule under Recep Tayyip Erdoğan, impeding broader improvements in domestic Turkish politics and in the Turkey-EU relationship.
Nevertheless, certain concrete measures are worth considering. Perhaps paradoxically, revisiting the ill-fated EU-Turkey migration deal from last March could constitute the basis for a confidence-building exercise and pave the way for pragmatic cooperation. The initial deal was structured to serve immediate European and Turkish interests: Turkey would stop the flow of refugees, in return for receiving long-sought visa liberalization for Turkish nationals. These ends were meant to serve domestic political agendas of both sides; the welfare of Syrian refugees was of secondary importance.
A revived version of the deal could be centered around genuine "burden sharing," including particularly of the financial costs associated with protecting more than three million refugees in Turkey, as well as the cost of implementing a reasonable resettlement program, particularly for the more vulnerable. Since the Syrian refugee crisis began, Turkey has spent more than $25 billion, according to government figures, caring for refugees. It has received less than $1 billion from the EU, and only a miniscule number (less than 3,000) of refugees have been resettled from Turkey.
The visa liberalization issue could then be revisited in due course, with objective criteria set out for Turkey. Georgia recently met these criteria, and its nationals will be able to travel to the EU visa-free. If Erdoğan and his government can take bold steps in support of democratization and rule of law following Turkey's referendum in April, that will help ease tensions with the EU and pave the way to meeting objective criteria for  revisiting visa discussions.
What will be critical to both sides is the recognition that when the EU and Turkey engage each other constructively, all are likely to benefit from greater security, prosperity, and political stability. It helps no one to push the relationship beyond the pale for short-term, domestic political gains.