Amidst talk of downsizing American diplomacy, what will become of the State Department's Office of Religion and Global Affairs under Donald Trump? Eliminating the office and the effective tools it has developed would be a mistake, though it's true that the office can be designed to operate even more efficiently.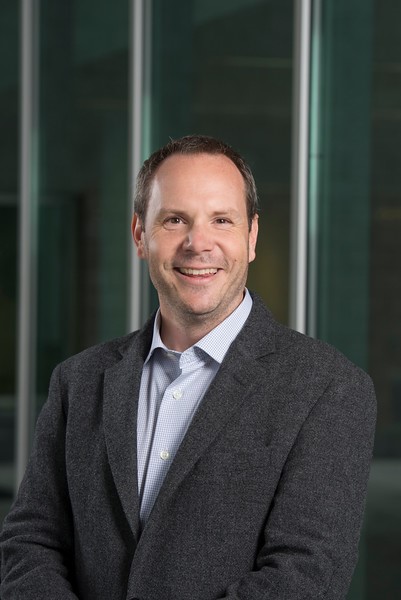 Former Brookings Expert
Professor of International Affairs, Schar School of Policy and Government -
George Mason University
Director, Ali Vural Ak Center for Global Islamic Studies -
George Mason University
Senior Research Fellow, Berkley Center for Religion, Peace & World Affairs -
Georgetown University
The backstory
As I describe in more detail in a new policy brief, the State Department's Office of Religion and Global Affairs (RGA) was established in 2013 to address a perceived deficit in the diplomatic toolkit. It was based on a recognition that in many societies around the world, religion is an increasingly important force in public life shaping political discourse, social attitudes, institutions, and policy outcomes—both for good and for ill. American diplomats therefore needed to understand these dynamics better and also develop greater capacity to engage with religious actors to advance U.S. policy interests.
Adding new functions—such as religion—to a vast and risk-averse bureaucracy such as the State Department is always a tall order, and, as Sara Silvestri and I have argued elsewhere, RGA faced numerous obstacles right out of the gates. For many diplomats, religion is a tricky and sensitive topic best avoided altogether. Others worried that the U.S. Constitution's Establishment Clause, which bars the federal government from taking positions on matters of religion, was a legal barrier to engaging with religious actors (it isn't). And for many, it was just impossible to imagine religion's relevance to diplomacy beyond the work of the Office of International Religious Freedom (IRF)—already regarded by denizens of realpolitik in the department as peripheral, due to its association with human rights—or the intersection of Islam and security.
By and large, RGA has succeeded in surmounting these obstacles. It has formed close working relationships with a number of the State Department's regional bureaus and demonstrated a tangible capacity to support the priorities of U.S embassies and posts abroad—the professionals who actually manage the day-to-day front lines of American diplomacy. Perhaps most crucially, the office has shown that there is far more to the religion and diplomacy agenda than just Islam and security. RGA has developed policy approaches and initiatives that have made concrete contributions across a wide range of issues, including combatting corruption, protecting the environment, advancing global trade, and enhancing public health.
Perhaps most crucially, the office has shown that there is far more to the religion and diplomacy agenda than just Islam and security.
Bureaucracy matters
So what should happen to RGA under Secretary of State Rex Tillerson and the Trump administration—particularly in a climate of downsizing, where any function outside core operations might be on the chopping block? Eliminating the department's capacity to engage religious actors in pursuit of U.S. national security and foreign policy objectives would do American diplomacy a great disservice. The office's budget is mere pocket change in the grander scheme of national security funding, and its many contributions far outweigh its costs. There is also an important question of political optics to consider. Faith-based communities represent an important constituency within Trump's domestic base, so would the administration want to risk sending a signal that it does not consider religion and religious communities important by closing down RGA?
The administration should therefore consider a range of possible organizational changes to the religious engagement function at State that would preserve its clear utility while rendering its work even more efficient and effective. Here are some guidelines and ideas for the new administration to consider when thinking about the future of the Office of Religion and Global Affairs:
Eliminating the department's capacity to engage religious actors in pursuit of U.S. national security and foreign policy objectives would do American diplomacy a great disservice.
Engaging religious actors to advance U.S. foreign policy goals and promoting religious freedom abroad are separate functions. In the interests of bureaucratic efficiency, it may be tempting to combine the RGA and IRF offices into a single religion unit. This would be a severe mistake, since the two offices undertake very different kinds of work requiring disparate skill sets and operating principles. IRF represents a human rights advocacy function, while RGA's broader toolkit applies to a wide range of policy areas and issues.  As former State Department hand and leading commentator on religion and foreign policy Judd Birdsall puts it: "the two functions should be coordinated but not combined."
OIC and anti-Semitism should be moved elsewhere, while the Muslim engagement position should be eliminated. The Organization of Islamic Cooperation (OIC) is a multilateral body, and its envoy therefore belongs in the Bureau of International Organization Affairs. With anti-Semitism and hate speech on the rise around the world, the special envoy for monitoring and combatting anti-Semitism is more relevant today than ever. However, this function is much more about advancing human rights than it is about engaging religion, and should therefore be lodged in the Bureau of Democracy, Human Rights, and Labor. The mandate of the special representative to Muslim communities has always been vague and ill-defined, and the position carries problematic optics; it should be eliminated.
Move RGA out of the Secretary's Office into the heart of the policy machinery and put a senior career officer at its helm. While the Secretary's Office was fine for RGA's "incubation" phase, it is not a helpful location from which to institutionalize religious engagement. Housing the office within the Undersecretariat for Civil Security and Global Affairs (known internally as the "J" cone) would place it alongside a family of bureaus and functions with which it already has close and productive collaborations. Wherever the office responsible for engaging religious actors ends up, it should be headed by a senior career diplomat. Having as its champion someone already well trusted by the bureaucracy would enable RGA to overcome some of the skepticism within the State Department about whether the religious engagement function actually adds value to the diplomatic mission.
Training diplomats to engage religious actors effectively must remain a key priority. One of the most important functions provided by RGA since its inception has been its work to support the development of a training curriculum on religion and foreign policy at the Foreign Service Institute (FSI), the State department's main facility for training American diplomats. Going forward it will be important to continue developing and institutionalizing FSI's course on religion and foreign policy, while working to integrate coverage of religion into other relevant courses, as well as the various entry-level and senior management training curriculum.
Resist the temptation to define religion and foreign policy as counterterrorism. The Trump administration has indicated that defeating "radical Islamic terror groups" is its top foreign policy priority. Some of the president's closest advisors see religious ideology as the root of the problem and recommend a comprehensive effort to discredit this ideology as the cornerstone of U.S. security strategy. There is therefore some real risk that an office like RGA could be re-purposed as a platform for coordinating the State Department's contribution to counter-ideological operations. This would be, in effect, a return to first generation Global War on Terror (GWOT) tactics, perhaps best embodied in the now infamous RAND Corporation report "Building Moderate Muslim Networks." Efforts by the U.S. government to identify "good" forms of Islam or to endorse particular religious leaders will only backfire. It would be better to see RGA closed down than for it to embark down this path.
The policy calculus that led the State Department to establish the Office of Religion and Global Affairs in the first place has therefore not changed—if anything, the case is even more compelling at present. Katherine Marshall and Susan Hayward, leading experts on religion and international affairs, have argued that the Trump administration should preserve the State Department's religious engagement toolkit. While significant changes to the organization of the State department's Office of Religion and Global Affairs may be in order, it represents an important policy function only now just starting to come into its own—and one that has the potential to pay considerable dividends to U.S. foreign policy and national security in the future.