On October 27, the 18th Central Committee of the Chinese Communist Party (CCP) concluded its sixth plenary session in Beijing and promulgated a wide-ranging communiqué. The document sets the 19th Party Congress for the latter half of 2017 and announces two important resolutions: "Guidelines on Inner-Party Political Life under the New Situation" and "Regulations for Inner-Party Supervision in the CCP."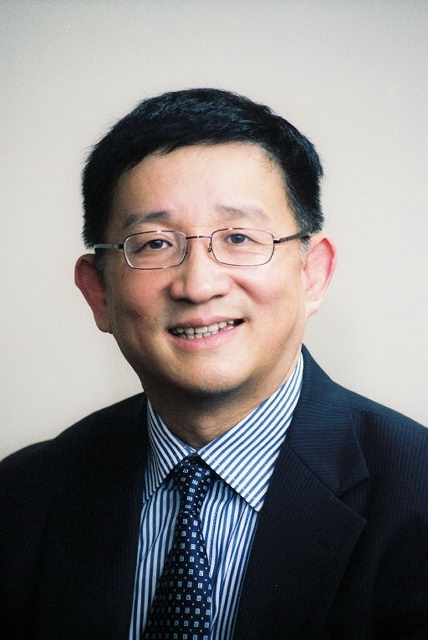 Senior Research Assistant and Project Manager -
John L. Thornton China Center, Foreign Policy, The Brookings Institution
International media coverage has focused predominantly on the part urging CCP cadres to "closely unite around Xi Jinping as the core of the party leadership." But a broader review of both the communiqué and political discourse within the political establishment reveals a more complex picture than initially meets the eye.
A delicate balance
Mao Zedong, Deng Xiaoping, and Jiang Zemin—three leaders whose preeminence was unquestioned in China—had previously been designated the "core of the party leadership." Unsurprisingly, some have interpreted this week's development as evidence of Xi's steady march toward strongman politics. While Xi has emerged over the past four years as the CCP's strongest leader, his power is limited by numerous mechanisms for inner-party supervision, as discussed in Cheng Li's new book "Chinese Politics in the Xi Jinping Era: Reassessing Collective Leadership." The CCP's latest communiqué reflects the gray zone that Xi inhabits.
In no uncertain terms, the communiqué affirms the importance of practicing collective leadership, which Deng Xiaoping specifically engineered three decades ago to prevent the rise of another Mao-like figure. The document stresses the need to maintain a delicate balance between collective leadership and personal authority: Without the former, China is subject to strongman rule; without the latter, it often faces gridlock and a lack of accountability.
Nevertheless, the document clearly asserts the inviolability of the collective leadership system as a whole: "No organization or individual can be permitted for any reason to run counter to this system." In a similar spirit, the communiqué declares that propaganda related to leaders should "derive truth from facts" and says that "adulation is forbidden" (禁止吹捧, jinzhi chuipeng)—a blunt statement intended to undercut any individual's pursuit of a personality cult.
The communiqué also frames Xi Jinping's ideas and contributions as continuing, rather than supplanting, the work of past leaders. It affirms the ongoing influence of Mao Zedong Thought, Deng Xiaoping Theory, Jiang Zemin's "Three Represents," and Hu Jintao's "Scientific Outlook on Development," before lauding Xi Jinping's "new ideas, new thinking, and new strategies." It characterizes Xi as an extension of the preceding generations of leadership.
Finally, the communiqué asserts that all CCP cadres, without exception, are subject to inner-party supervision. "Supervision of leading cadres must be strengthened," reads the document. "Nobody within the party shall have the right to avoid supervision, nor will there be any 'exceptional members' who avoid supervision." Similarly, the document calls for promoting "limits on the exercise of power" and for improving supervisory mechanisms. As with the points above, these are clear-cut proclamations against dictatorial authority. Taken together, they articulate the CCP's aforementioned desire to strike a balance between collective leadership and individual power.
Xi's power and legacy
To be sure, Xi has proven himself China's strongest leader in decades. It is thus only natural that Xi would want to continue consolidating his power. But his initial authority was largely borne out of necessity, given the circumstances at the time. When he rose to power, the CCP faced a perilous legitimacy crisis brought on by rampant official corruption. Simultaneously, the military was slipping away from civilian control, having attempted to disobey Xi's predecessor, Hu Jintao. Several Politburo members and Standing Committee members, such as Bo Xilai and Zhou Yongkang, in fact hijacked the CCP leadership on the eve of the last Party Congress in 2012. The party leadership is now aiming to right the ship by carefully bestowing on General Secretary Xi, as it did on Deng and Jiang, the power needed to carry out much-needed reforms. Even as Xi deftly managed those earlier existential threats, his power never was without limits, nor is it today.
Over the past three decades, the party has institutionalized a range of norms and regulations—described in detail in Cheng Li's book—that disperse authority and guard against excessive accumulation of power. It is reasonable and wise to remain alert to the prospect of unconstrained power residing in any individual leader in China (or elsewhere in the world). Yet, in contrast to widespread concerns in the overseas China studies community about Xi's tremendous power, this recent communiqué also conveys a seemingly paradoxical, but equally valid, message: the CCP will not abandon the institutions of collective leadership and inner-party supervision, but rather will continue to bolster and refine them.
Note: Cheng Li is the director of and a senior fellow in the John L. Thornton China Center at Brookings. His latest book, "Chinese Politics in the Xi Jinping Era: Reassessing Collective Leadership" (Brookings Institution Press, 2016), examines how the structure and dynamics of Chinese Communist Party leadership have evolved since the late 1990s to constrain any single leader's grip on power.