Developments over the last few weeks have shined a spotlight on the competitive and cooperative trends in India's relations with major powers—particularly China and Russia—as well as how these relationships are interacting with one another. Various recent events have highlighted the stress in the China-India relationship, China's deepening partnership with Pakistan, and changes in India-Russia relations, including: an attack on an Indian military base in Uri in Kashmir from across the Line of Control (LoC), and India's response with what its government called a "surgical strike" across the LoC; the annual India-Russia bilateral summit; and the BRICS leaders' summit in India.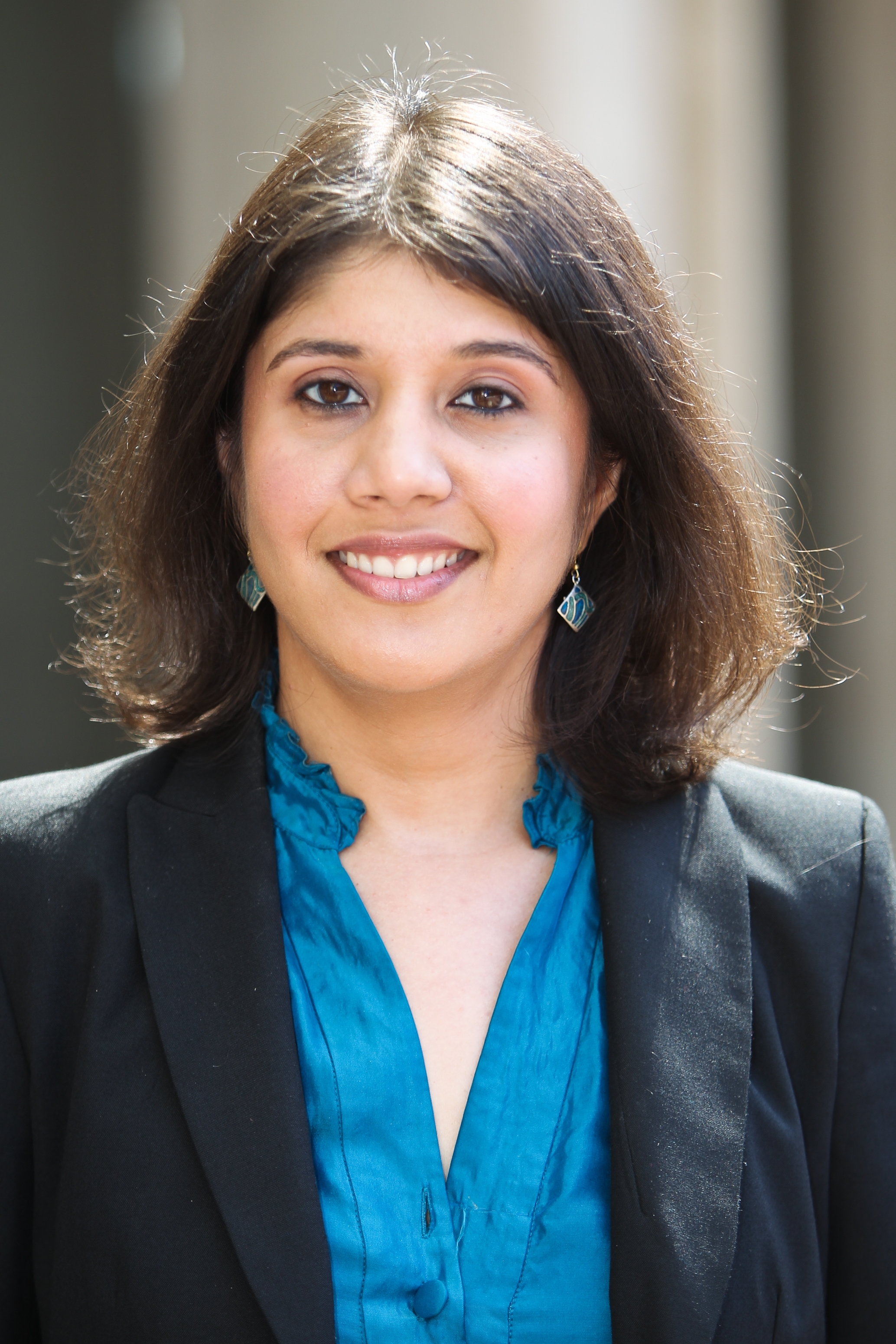 Russia
As India would have expected from a country with which it has had a long-standing partnership, Russia condemned the September 18 Uri attack. It was, however, the announcement that Moscow was going ahead with a planned joint military exercise with Pakistan that received more attention in India. This didn't come out of the blue. Over the last couple of years, Russia has agreed to sell military helicopters and discussed the sale of fighter jets to Pakistan, as well as exchanged visits by high-level defense officials. But the timing of the exercise—as well as a Russian military statement that it would take place in territory that India considers disputed—raised hackles. Following the public backlash, the Russian embassy in Delhi denied that location (and Russian outlets edited the initial statement). The exercise nonetheless went ahead, with high publicity from the Pakistani military. In rare public criticism of Russia, India's envoy there stated that military cooperation with Pakistan was "a wrong approach and it will only create further problems."
India-Russia differences existed even when their relationship was closer, but they've become more pronounced as the two countries have drifted apart on some fronts. Russia is no longer the strategic partner for India, but a strategic partner. India has more of a non-defense economic relationship with China than it does with Russia, and overall a more diversified relationship with the United States. Even in terms of defense trade, Delhi has a lot more options than it did before. In engaging Pakistan, Moscow has made clear that it can exercise other options too—whether to seek more markets for its defense products, to maintain relations with Afghanistan, or out of frustration with the lack of diversification in the India-Russia relationship (which Putin has been vocal about). Moscow's move might also be in response to India's closer relationship with the United States—a signal (or warning) to Delhi that Moscow too can diversify its portfolio of partners.
At the same time, India and Russia continue to see each other as an important element of that portfolio—which the October meeting between Indian Prime Minister Narendra Modi and Russian President Vladimir Putin for the annual India-Russia summit made evident. They announced defense deals worth billions, a Rosneft-led consortium's purchase of debt-laden Indian energy company Essar (that could potentially help India's largest public sector bank as well), as well as a cyber agreement. India needs to keep Moscow onside—the defense relationship, civil nuclear cooperation, and Russian support at the U.N. Security Council and in other multilateral organizations remain important, as does Delhi's desire not to help push Moscow entirely into Beijing's arms. Russia, on its part, needs the Indian market, especially in the defense realm where it has been losing market share, and likely also doesn't want to put all its eggs in the China basket.
China
China, meanwhile, has been putting more eggs in the Pakistan basket, particularly with the China-Pakistan Economic Corridor—with implications for the Sino-India relationship. Signs of Sino-Indian strain have been evident since the fall of 2008, but seem to have intensified. Over the last few months, the Indian foreign minister has named China as the "one country" raising procedural hurdles to Indian membership of the Nuclear Suppliers Group. Beijing also used "process" as its explanation for being the only country to put a hold (and then extend that hold) on India's efforts to get Pakistan-based Masood Azhar—head of the terrorist organization Jaish-e-Muhammad (JeM)—designated as a terrorist by the United Nations.
There have also been recent reminders of China's growing footprint in other parts of India's neighborhood. President Xi Jinping visited Bangladesh, for instance, and promised close to $40 billion in Chinese investment and financing. There were also reports that Sri Lanka's $8 billion indebtedness to China are leading it to sell 80 percent of a stake in a port to a Chinese company.
There have been signs of China-India cooperation recently as well, including more Chinese investment in India, a counterterrorism dialogue, a joint military exercise in Ladakh in north India, the decision to set up a dialogue mechanism at the foreign secretary-level, as well as the BRICS summit in mid-October. Some of the areas of—and reasons for—cooperation between India and both China and Russia were evident at the summit. With numerous meetings before and on the sidelines of the summit, it was clear the countries wanted to encourage greater interaction beyond the government-to-government realm. On the economic side, while there wasn't agreement about a credit rating body, the New Development Bank has got off the ground. In addition, the BRICS declaration had a longer section on countering terrorism, which Modi had identified as one of the four key priorities from India's perspective. The Indian foreign ministry also highlighted a departure in terms of its mention of the "responsibility of all states to prevent terrorist actions from their territories."
However, differences on this front, too, were visible. Putin made only a glancing reference to fighting terrorism in his plenary remarks, while Xi noted it as one of the many global challenges to be addressed, while stressing "an approach that addresses both symptoms and root causes" (often seen as a Pakistani formulation). It was unlikely that the Indian government expected China to agree to call out Pakistan-based terrorists groups in the declaration, but given some of the official messaging and media focus in the weeks leading up to the summit, observers noticed the non-mention of these groups—and laid it at China's and, to an extent, Russia's door.
The China-India strain has continued to be evident in the days since, on both the political and economic fronts. The Chinese foreign ministry pushed back on Modi's implication during the summit that Pakistan was "the mothership of terrorism," saying Beijing was against linking terrorism to "any specific country." It also strongly objected to a visit—54 years after it was the site of fighting during the Sino-Indian war—by the U.S. ambassador to India to Tawang in Arunachal Pradesh, which China claims, and warned against a potential spring trip by the Dalai Lama there. India's foreign ministry retorted that there was nothing unusual about the ambassador visiting "an integral part of the country to which he is accredited" and that the Dalai Lama was an "honored guest" and was "absolutely free" to visit there again.
On the economic side, some in India have been calling for a boycott of Chinese goods to protest its foreign policy. The Chinese embassy responded by noting that it would hurt Indian consumers and traders more and that only 2 percent of Chinese exports go to India anyway. The embassy further implied that it could negatively impact Indian market access in China, Chinese investment in India, and broader bilateral relations.
United States
How does the United States fit into all this? In at least two ways.
First, its approach to the region comes into the spotlight in India as well. The last few weeks have demonstrated that in many quarters in India, the relationship with any country—no matter how close—will continue to be judged in significant part by that country's policy toward Pakistan, especially in times of crisis and on the question of terrorism. Indians would like to see Washington take much firmer action and speak louder on this front, but it was noticed that the initial U.S. response to the Uri attack involved "strong condemn[ation]," without calls for dialogue or Indian restraint (calls that have raised hackles in India in the past). A White House readout of a call between the countries' national security advisors explicitly labeled it a "cross-border" attack and called on Pakistan to "take effective action" against terrorist groups like Lashkar-e-Tayyiba and JeM. The statement—seen as a departure—was a reflection of much of the frustration with Pakistan's approach to groups like the Haqqani network as it was of closer U.S.-Indian cooperation (including on counterterrorism). Subsequently, Washington refused to label India's military response as an escalation and pushed back against a suggestion by Pakistani officials that peace in Kashmir was linked with peace in Kabul.
Second, developments with China and Russia have reignited a debate in India about the impact of closer U.S.-India relations on India's other relationships. Some analysts have seen the U.S. relationship as the cause of the strain in these two relationships. But, one can also—or instead—see these relationships as the cause, in part, of closer U.S. relations. Regardless, a few trends are clear. First, these relationships are intertwined and interactive. Second, developments outside India's region also affect the dynamics. For example, Russia's closer relationship with China—which has caused concern in Delhi—has less to do with India than with what's been happening with Russia and its west. Finally, the Indian government's response thus far hasn't been to limit or roll back cooperation with the United States, but rather to try to find more areas to work together with China and Russia, or additional sources of leverage. To what extent this approach will continue to be feasible remains to be seen.