The long-overdue shift in U.S.-Cuba relations—formally initiated on December 17, 2014 2014, when both countries agreed at the highest political level to resume formal relations—advances their shared interests and over time may position them to work together toward a more cooperative future.
So far, the two countries have made modest progress in advancing this new rapprochement: diplomatic relations were officially restored; bilateral agreements on counternarcotics, civil aviation, environmental cooperation, and postal relations are underway; and the United States has liberalized trade with and travel to the island. On the human rights front, however, there has been little progress – short-term detentions of political adversaries have continued to rise in Cuba over the past year and little movement has occurred on other human rights issues. 
Have these important bilateral developments had a ripple effect at the multilateral level, especially at the United Nations and its Human Rights Council? This is an important question for the Council and for the wider international system in part because the Cuba-U.S. relationship is an important driver of events and outcomes in Geneva. For the last half century, a principal mission of Cuba's diplomats at the U.N. has been to counter the United States with its emphasis on the equality of nations and the principle of "one state, one vote." In short, the Cuban team has sought to level the playing field to try to check its giant neighbor.
Cuban diplomats have consistently proved highly skilled at doing so, and to this day Cuba remains among the most active and effective delegations at the U.N. This neorealist imperative to use the U.N. to counter the influence of the world's hegemon in turn drives large parts of the Council's agenda, from Cuba's numerous initiatives designed to present an alternative vision for universal human rights (compared to the West), to its activism in political groups such as the Non-Aligned Movement that routinely oppose Western Group positions. 
This neorealist imperative to use the U.N. to counter the influence of the world's hegemon in turn drives large parts of the Council's agenda.
Record of antagonism
Since the establishment of the Council in 2006 (but also prior to that, during the time of the Commission on Human Rights), barbed exchanges between Cuban and U.S. diplomats have been one of the Human Rights Council's most common sights, as inevitable as night following day—although, to be fair, U.S. diplomats are generally less energized by and less constant in their willingness to pursue confrontation. 
For years, the United States and Cuba have confronted one another at the Human Rights Council in antagonistic floor speeches that pointed out one another's weaknesses and defended their opposing systems of government. Longtime Council watchers can anticipate their content almost verbatim: the United States names and shames Cuba for its lack of respect for internationally recognized civil and political freedoms, while Cuba calls out the United States' domestic shortcomings (most recently police brutality and race relations) and lodges complaints about the U.S. embargo and the U.S. naval station at Guantanamo Bay. They then use their right of reply to pick up on each other's accusations and defend their approach to dealing with human rights concerns. 
Beyond floor speeches, Cuba has also traditionally called points of order that stray generously beyond procedure and into substance, intended to delay proceedings, assert state ideology, and often take further aim at the United States. This antagonistic relationship can be most clearly seen during voting at the Council, when Cuban and U.S. diplomats will routinely raise points of order and make explanations of votes against one another's initiatives. 
Plus ça change, plus c'est la même chose
So there is a history, both wide and deep, of hostility between the two countries at the United Nations. Has it changed with the rapprochement? To find out, Brookings and the Geneva-based Universal Rights Group conducted an initial assessment of the United States and Cuba at the Council in 2015. The findings suggest the initial thawing of bilateral relations across the Florida Straits has yet to have a measurable impact on their work and behavior at the Council. 
At all three Council sessions in 2015, Cuba questioned Washington's moral authority to speak against Cuba on human rights, and listed its neighbor's own human rights challenges. For example, in reply to a U.S. statement in June urging Cuba "to improve respect for fundamental freedoms, release arbitrarily detained activists, [and] open space for independent civil society," Cuba accused the United States of lying, chastised Western powers for consistently politicizing Council proceedings and for leveling unfounded allegations, and asserted that Cuba has "nothing to be taught about human rights." There was an almost identical exchange in September, with Cuba also using the occasion to call for support in its fight against the U.S. embargo. 
Voting and sponsorship patterns also show that, for now at least, little has changed in the diplomatic postures of the two states:
In 2015, Cuba was a main sponsor of 15 resolutions, all of them thematic (e.g. on the promotion of a democratic and equitable international order, on the rights of peasants, and on international solidarity), and most of them focused on promoting economic, social, and cultural rights. In stark contrast, the 11 U.S.-sponsored resolutions almost exclusively addressed grave violations in specific countries (e.g. in Iran, Sri Lanka, and Syria).
The voting records of both countries show that bilateral rapprochement has not led to any convergence in terms of positioning on important human rights issues. Of the 15 resolutions that went to a vote in 2015 which either the United States or Cuba cosponsored, the two countries voted on opposite sides 13 times. 
This statistical evidence is supported by the content of informal discussions in the corridors of the Palais des Nations. According to various sources, Cuban diplomats have not received any formal instructions from their capital directing them to alter their stance or strategy towards the United States. Moreover, neither set of diplomats has noted any major change in the behavior of the other side, nor in the overall contours of the Geneva relationship. 
Trickle down
Assistant Director, Global Issues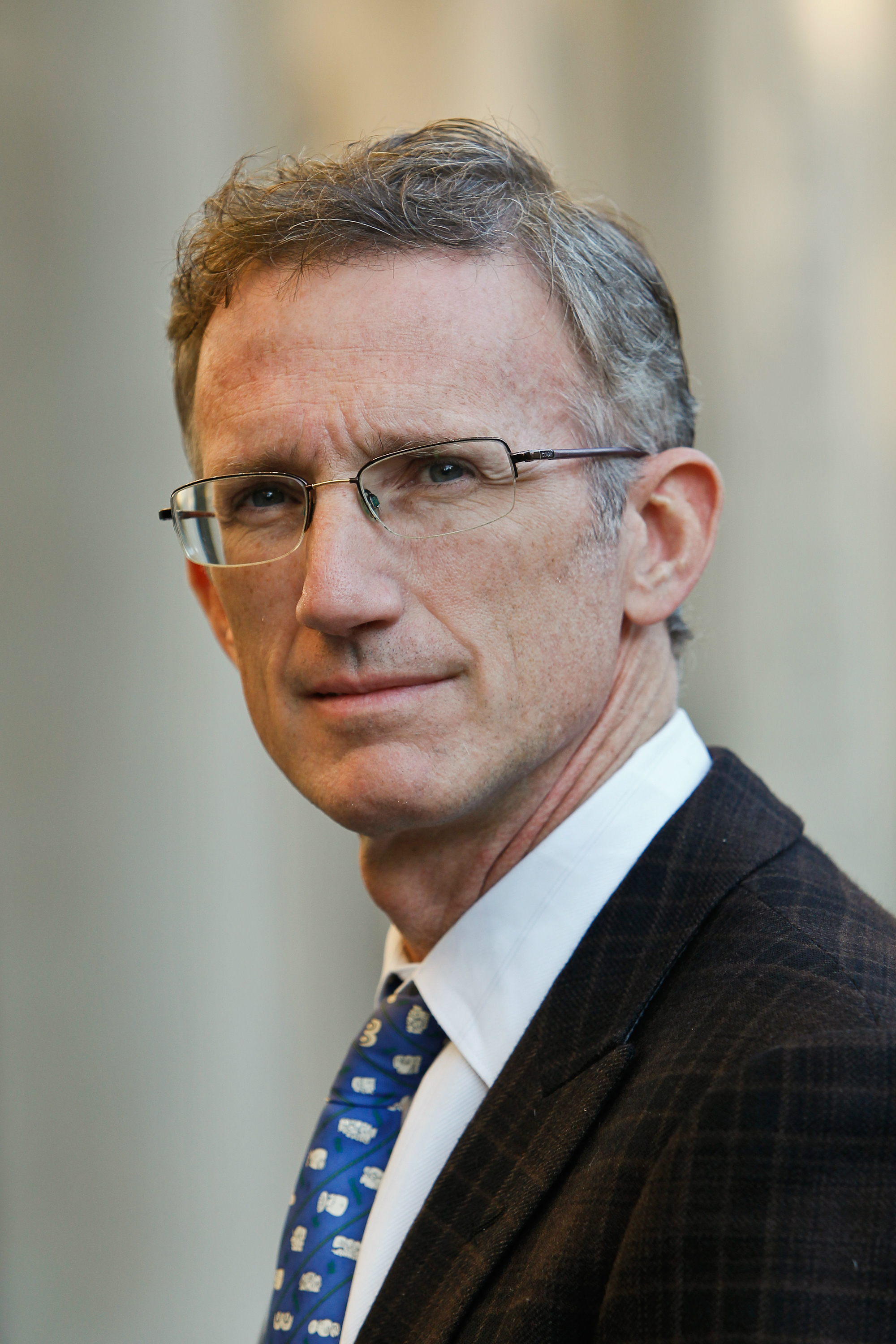 When seen from the perspective of over 50 years of bad blood between the two countries, it is perhaps not surprising that events at the Council in 2015 failed to reveal much in the way of "trickle down" from the beginnings of rapprochement at senior political levels. Any significant changes in behavior at the U.N., a long-standing forum of political conflict between the two sides, will surely take time. Even more importantly, the renewal of high-level political dialogue and the removal of some sources of bilateral tension do not mean that Cuba and the United States suddenly see eye to eye on important foreign and domestic policy matters, least of all on human rights. 
When seen from the perspective of over 50 years of bad blood between the two countries, it is perhaps not surprising that events at the Council in 2015 failed to reveal much in the way of "trickle down."
The two countries retain deep differences of opinion and principle on the issue of human rights. Indeed, in many ways, the contrasting national visions of human rights—what they include, how they are exercised and protected, and how the international community can and should support them—lie at the heart of the deep and persistent political differences between the two countries. 
Perhaps in the years ahead, those national-level differences on questions of human rights will narrow, particularly given Cuba's signature and ratification of numerous U.N. human rights treaties and declarations and its active participation in the Council's universal peer review process. The decision to initiate a human rights dialogue between the two countries, Cuba's promise to invite the U.N. Special Rapporteur on human trafficking, and Cuba's acceptance of a visit by president of the International Committee of the Red Cross Peter Maurer, are positive—though yet to be fulfilled—signs that change is possible. Only when such tangible domestic and bilateral changes take place might we realistically expect to see any sign of a U.S.-Cuba thaw at the U.N. in Geneva.