President Joko Widodo of Indonesia, fondly known by the moniker "Jokowi" back home, seems to have accomplished quite a bit during his brief trip to Washington this week.
If Indonesian media reports are anything to go by, the much-anticipated meeting with President Barack Obama was nothing short of a meeting of doppelgangers. Both were youthful, relatively inexperienced politicians who were catapulted to power on the back of reform agendas. Both energized the respective electorates with their "can-do" persona. Both have had to deal with bizarre attempts to cast doubt on their religious affiliations—Obama was accused of being a closet Muslim while Jokowi was accused of being a closet Christian. To some, the two presidents even look alike. And of course, Obama himself had spent several years of his childhood growing up in Jakarta. 
But sentimentality, nostalgia, and shared physical traits are probably not the firmest foundations upon which to build bilateral relations. So what did Jokowi's trip achieve in terms of substantively advancing bilateral ties, particularly given how the U.S.-Indonesia Comprehensive Partnership, launched in 2010 on the occasion of Obama's visit to Jakarta, appears to have stalled somewhat?
A goodie bag to take home
To be sure, there were several low-hanging fruits. For starters, Jokowi secured $2.75 million in assistance to battle raging forest fires caused by slash-and-burn activities of both big corporations and local farmers seeking to clear land for palm oil, as well as pulp and paper plantations. Washington also committed to assist Jakarta in the development of maritime capabilities, in accordance with the latter's Global Maritime Fulcrum policy—a cornerstone of Jokowi's foreign policy agenda that aims to strengthen the country's maritime infrastructure and security apparatus. 
Whether the meeting of minds on these issues will put U.S.-Indonesia relations back on track however, remains to be seen. 
Much had been made of Indonesia's potential as a bulwark against religious extremism emanating from the Middle East today. Leaders in Washington have repeatedly affirmed Indonesia's credentials as a "tolerant" and "moderate" Muslim country. The number of Indonesian jihadis who have flocked to join the ranks of the Islamic State remains comparatively low (estimated at about 600 out of a Muslim population of 205 million) compared to Europeans and Australians. But although the Indonesian state has managed to control the numbers, there was little by way of substantive discussion during the meetings in Washington about how this was undertaken, beyond token celebratory references to the "Indonesian brand" of Islam. 
Help to fight the forest fires—which are estimated to already have emitted 1.6 billion tons of carbon dioxide into the atmosphere—was doubtless welcomed. But without serious effort on Indonesia's part to tackle the root causes, American assistance amounts to little more than a band-aid. This was surely not lost on President Obama, with the Paris climate change talks looming.
Another major priority for Jokowi was positioning Indonesia (particularly rural Indonesia) as a market for digital products and partner for digital technology development. This reflects the president's personal interest in information technology and concern for the need to improve Indonesia's IT infrastructure, which he also stressed on his campaign trail a little over a year ago. The importance of this issue was demonstrated in Jokowi's original plan to visit Silicon Valley, including meetings with Apple and Google. That leg of the trip was eventually cancelled as the president hastened to return to Indonesia in response to the escalation of the forest fires. It is worth noting however, that bilateral trade between the U.S. and Indonesia in the digital sector reached $12 billion in 2014, without any government intervention.
Standing up in its own neighborhood
Operationalizing U.S. support for the Global Maritime Fulcrum policy is likely to be complex, particularly if it is related to American maritime interest in the region. President Jokowi, along with his foreign and defense ministers, reiterated Indonesia's commitment to a maritime order based on international law and non-use of force. No doubt, these statements were welcomed in Washington circles, particularly given the climate of Chinese assertiveness. 
But how far is Indonesia prepared to go to champion and defend that order? There is a crucial difference between Indonesia's cautious position on China and Washington's preference for Jakarta to take a stronger stand as ASEAN's linchpin on the South China Sea disputes. At issue is the deepening economic ties between Indonesia and China—China Railway was recently awarded the on-again-off-again contract to build a $5.5 billion high-speed rail between Jakarta and Bandung—which prevents Jakarta from taking a strong stand against Chinese policy in the region. But Washington is looking to regional partners to also step up pressure on the Chinese. 
Contradictory statements from Jakarta have added further confusion to Indonesia's position on the South China Sea. Whereas Indonesia's Western Fleet chief (Panglima Armada Barat), Rear Admiral Achmad Taufiqoerrochman, recently claimed Indonesian warships were on standby in the South China Sea in anticipation of heightened tension, Luhut Pandjaitan (Coordinating Minister for Political, Legal, and Security Affairs) has retorted that there will be no Indonesian military presence in the South China Sea. Defense Minister Ryamizard Ryacudu also suggested on the sidelines of the recent ASEAN-China defense ministers' meeting that there was no need for non-claimants to be involved in the South China Sea if claimant states can de-escalate tensions.
From talk to walk
As the largest country in Southeast Asia, and the largest Muslim-majority democracy in the world, Indonesia is of great strategic importance to the United States—particularly given the challenges posed by the rise of China in Asia, and the threat of the Islamic State in the Middle East. Yet bilateral relations between Washington and Jakarta have not made significant progress in actualizing this potential. It remains to be seen if President Jokowi's visit has injected much-needed impetus and urgency. On present evidence though, it does not appear that much headway has been made.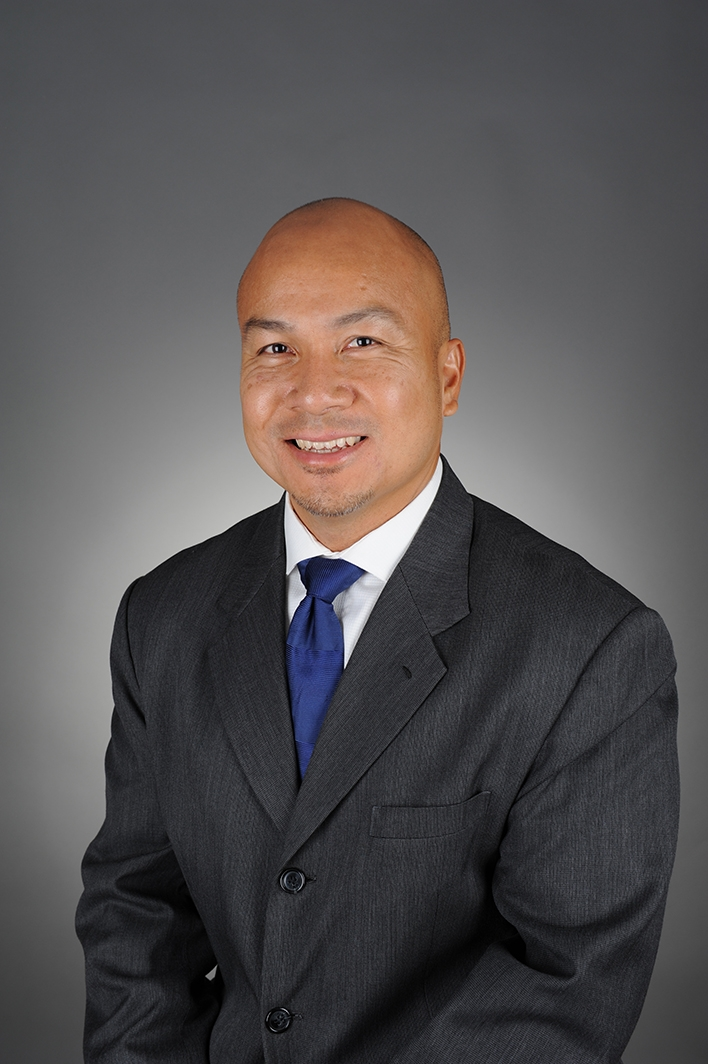 Former Brookings Expert
Dean and Professor of Comparative and International Politics -
S. Rajaratnam School of International Studies