Finally, and regrettably, it appears that Islamic State (or ISIS) may have struck Turkey. Prime Minister Ahmet Davutoğlu pointed the finger at ISIS in the wake of a suicide bombing that struck a large crowd of young people in Suruç today. They were gathered at a cultural center to launch an assistance and reconstruction project in Kobani, Syria, just across the border. The toll is at least 30 dead—with scores wounded—and Davutoğlu has condemned the attack, promising to find the perpetrators. Kobani witnessed intense fighting last year, with Kurds ultimately repelling an ISIS siege that lasted for months and left the town in ruin.
The attack in Suruç comes at a time when ISIS has been experiencing setbacks in its fighting with the Kurds. In June, Kurds—along with their Syrian Arab allies—forced ISIS fighters out of Tel Abyad, east of Kobani. Since then, the Turkish government began to align its operations more closely with Western coalition forces against ISIS. It allowed the United States to operate drones out of the NATO-designated military base of Incirlik, not far from the Syrian border. It also clamped down on alleged ISIS cells in Turkey and shut down websites sympathetic to ISIS. These measures quickly precipitated threats of retaliation against Turkey for "repressing Muslims."
Mounting insecurity
About a month ago, my Brookings colleague Elizabeth Ferris and I were in the very vicinity of where the attack occurred. At the time, we were struck by the relative order and stability in Suruç compared to the eerie quiet and the utter destruction across the border in Kobani. While we were mainly focused on the situation facing the two million Syrian refugees now in Turkey, we also examined the cross-border operations providing assistance into opposition-controlled areas inside Syria. We found that cross-border assistance had become much more difficult and dangerous since our last visit, in part because of the growing presence of ISIS in Syria.
We heard both government officials and community members express fear that the outflow of so many refugees from Syria was making Turkey vulnerable to ISIS infiltration. They also mentioned that the situation was aggravated by allegations that Turkey had for too long been looking the other way as far ISIS activities across the border intensified. There are also more sinister allegations that Turkey was actually assisting those activities.
Uncertainties in government, policy
The attack comes amid efforts to form a coalition government in the wake of the June elections that dealt a blow to the governing Justice and Development Party (AKP). Many analysts have highlighted that the poor performance of AKP was at least partly a result of public displeasure with Turkey's foreign policy in Syria and broader Middle East. Some commentators called for a "restoration" of Turkish foreign policy and closer cooperation with the coalition fighting ISIS.
Ironically, the attack comes at a time when the initial signs of this "restoration" process were slowly but surely manifesting themselves. The attack will undoubtedly impact coalition formation efforts. It will be interesting to see whether this will encourage a speedy formation of a government or drag Turkey into greater instability and an early election. The former would surely help Turkey cope with the ever growing challenges of the Syrian displacement crisis, threats to Turkish national security, and the effects of those threats on an increasingly fragile Turkish economy. The latter, on the other hand, risks Turkey being dragged into the Syria quagmire, especially if the government revives its recent threats to militarily intervene in Syria.
Let's hope that this heinous attack serves as an occasion for caution and wisdom to prevail in Turkey. The government would do well to consolidate recent steps to cooperate with the anti-ISIS coalition in order to achieve some order from the chaos in the region.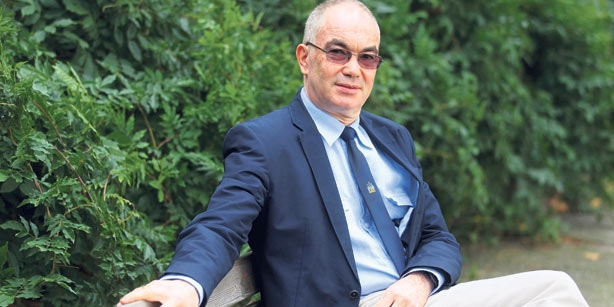 More
The United States and Turkey have different threat perceptions. Turkey's main threat perception - it's enemy No. 1 - has been Kurdish nationalism, terrorism with Kurdish ethnic roots. For the United States, enemy No. 1, since 9/11, has been jihadist terrorism. So up until Syria, the two countries were able to agree to disagree on their threat perceptions. But with Syria, there emerged a situation where the United States partnered up with the Kurdish terrorist group in the eyes of Turkey. And Turkey has turned a blind eye to jihadist groups in Syria by basically opening its border, and a lot of ISIS fighters entered Syria through Turkey. So this is a nightmare for Turkish-American relations.