Experts explore Zimbabwe's political and economic future

President of Zimbabwe Robert Mugabe returned to Harare this week after a trip to Sendai, Japan, where he attended the Third United Nations Conference on Disaster Risk Reduction. Notably, President Mugabe's daughter, Bona Mugabe, travelled with him on this official visit, a move which was seen by many as further evidence that the president plans to solidify his family's control of the Zimbabwe's political leadership after he leaves office.
Speculation about 91-year-old Mugabe's succession plans was also the focus of a new contingency planning memo from the American think tank the Council on Foreign Relations. Among other recommendations, the memo's author, former U.S. Ambassador to Namibia George Ward, encourages the United States and European countries to "form a contact group" of representatives to regularly discuss developments in Zimbabwe in order to prepare for the post-Mugabe era and specifically identify policy and humanitarian efforts to stem potential political violence and regional instability that might accompany a transitional period.
Ambassador Ward's piece joins a retrospective analysis from former Zimbabwean Minister of Finance Tendai Biti, "Zimbabwe: From Hemorrhage to Stability, a Personal Journey," published earlier this month as part of Biti's visiting fellowship at the D.C.-based Center for Global Development. In his essay, Biti reviews the successful stabilization measures undertaken by the 2009 government of national unity and bemoans the current economic and political crisis the country is experiencing under the leadership of Mugabe's political party, the Zimbabwe African National Union – Patriotic Front (ZANU-PF). Biti's own role in a possible post-Mugabe era has also been the subject of recent conversation as the former minister recently broke from Morgan Tsvangirai's wing of the major opposition party Movement for Democratic Change to form a new political party, further splintering the country's already fraught political opposition.  
African cities report highlights continent's dynamism
The new PricewaterhouseCoopers (PwC) report, "Into Africa: The Continent's Cities of Opportunity,"  launched on Tuesday this week. It showcases and ranks 20 African cities according to four main social and economic indicators—infrastructure, human capital, economic performance, and society and demographics—in order to take stock of the current status and gauge future development of Africa's urban hubs. It also highlights five key trends that will influence the trajectories of growth in Africa's major cities: demographic change, urbanization, technological advances, the shift in economic power, and resource scarcity. The report's comparative rankings help provide a framework for policymakers and investors to better understand Africa's urban landscape and reveal policy shortcomings as well as areas poised for targeted investments.
According to the firm's assessment, Cairo, Tunis, Johannesburg, Casablanca, and Algiers topped the list of the most dynamic cities on the continent, as their growing middle classes have created a solid economic foundation for investors. However, in an alternative ranking (also presented in the report) of economically driven variables—including GDP growth, ease of doing business, attracting FDI, and middle class and population growth—the sub-Saharan cities of Dar-es-Salaam, Lusaka, Nairobi, Lagos, and Accra ranked highest for having the potential for future economic growth.
Nigerian and regional forces battle Boko Haram as elections draw near
One week from tomorrow, Nigerian voters will head to the polls after a controversial six-week postponement of the presidential elections, originally scheduled to take place on February 14, 2015. Last month, Nigeria's Independent National Electoral Commission (INEC) announced that elections would be delayed to allow the Nigerian army to reclaim Boko Haram-captured territories in the country's embattled northeast region. Since the announcement, the military and regional forces from Chad, Niger, and Cameroon have recaptured 36 towns from Boko Haram in Adamawa and Yobe States, and Boko Haram has been completely cleared from all but three towns in Borno State. Analysts have described these victories as major successes in the counterinsurgency against Boko Haram, which has been ongoing for six years and resulted in the deaths of over 20,000 people, although it remains unclear whether these military successes signify the permanent defeat of Boko Haram or amount to a temporary disabling of the group.
Author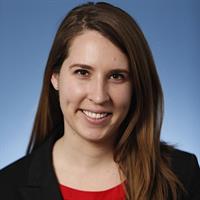 Research Analyst and Project Coordinator -
Africa Growth Initiative
For more information on the upcoming Nigerian presidential elections, please see, Journal of African Foreign Affairs co-editor, Jideofor Adibe's Foresight Africa 2015 piece: The 2015 Presidential Elections In Nigeria: The Issues And Challenges.