As we celebrate International Youth Day today, it is important to turn attention to sub-Saharan Africa since its youth population is enormous and on course to grow dramatically in the coming years. Roughly 10 to 12 million sub-Saharan African youth enter the labor market every single year. While this growth provides the opportunity for a demographic dividend—where the number of working-age people outweighs the number of dependents—it also presents the risk for soaring rates of youth unemployment.
In an effort to contribute ideas and create policy recommendations towards addressing this major issue, five of the Brookings Africa Growth Initiative's (AGI) partner think tanks studied their respective country experiences in tackling youth unemployment. These essays survey key policies that their governments have implemented—some that worked well, others less so—and offer lessons to local, regional and global policymakers. Over the coming weeks we will be publishing these examinations of youth unemployment in the unique contexts of Ghana, Kenya, Nigeria, South Africa and Uganda.
South Africa's Skills Training and Employment Subsidies
South Africa is facing a massive youth unemployment problem. In its essay, the Development Policy Research Unit (DPRU) at the University of Cape Town writes about a number of issues and programs including employment subsidies, which transfer part of the cost of worker's wages from employers to the government. DPRU finds evidence that individuals who receive subsidies stayed at their jobs long after their subsidies had ended. DPRU also examines the National Rural Youth Service Corps—a program that teaches skills to young people over a two-year time period and then hires these individuals to work on rural community projects that utilize their newfound skills. The general assessment of the program is that while it increased the skills of the participants, it underestimated the amount of training that students required. Finally, DPRU discusses publically funded institutions that teach vocational skills to young people and critiques these establishments for a number of reasons—for being inaccessible geographically; for not teaching the skills the private sector and students demand; and for not doing enough to place students into jobs following graduation.  
Ghanaian Women Are the Entrepreneurs
Ghana is a unique case when it comes to employment, according to the Global Entrepreneurship Monitoring study: The country's entrepreneurs are more likely to be women than men, a situation not found in the other 60 countries in the survey. The University of Ghana's Institute of Statistical, Social and Economic Research (ISSER) centers its essay on this interesting trend. ISSER argues that this fact is even more remarkable given the many factors in Ghanaian society that discourage female entrepreneurship. For instance, women often do not have the same level of access to credit as men, constraining them from starting a business. They are also subject to discrimination in land ownership and must overcome cultural attitudes that still see women primarily as homemakers and caretakers.
The Kenyan Voucher System's Successes and Gaps
In response to its youth employment challenge, Kenya implemented the Jua Kali Voucher Program, which subsidizes 90 percent of job-training expenses at specialized training centers for eligible, unemployed individuals, many of whom are youth. According to the Kenya Institute for Public Policy Research and Analysis (KIPPRA), the program's 37,000 vouchers issued between 1997 and 2001 ultimately helped many beneficiaries find employment. Furthermore, since the job-training facilities that were part of the program specialized in developing different skills, participants were given a degree of choice in what they learned. Thus, participants could be trained in the fields in which they were most interested, which may have contributed to the high effectiveness of the trainings. In addition, since the program increased the demand for job-training services, it also increased competition between facilities, improving the quality of the training. However, KIPPRA researchers find that the program was by no means perfect. The subsidy is considered "a source of distortion of the training market," and policymakers are advised to consider an "exit strategy" for its future.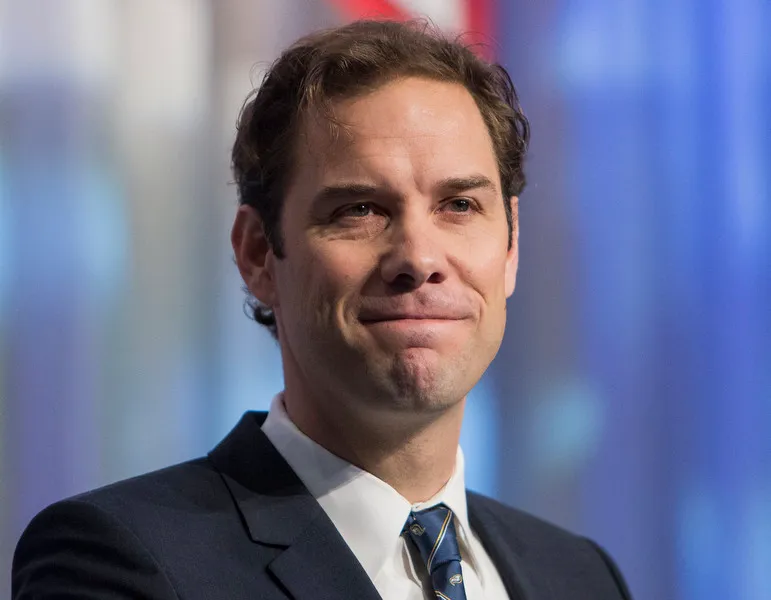 Uganda's Challenges with Lending and Investment
Uganda has looked to tackle youth unemployment through increased educational quality, micro-finance loans and increased investment. In its essay, the Economic Policy Research Centre (EPRC) reviews the efforts of the country's educational system to ensure that Ugandan students are learning job-relevant skills. The government examined and revised school curricula; created more and better science labs; and increased the number of openings in universities for science students. Despite these efforts, the level of unemployment remains high. The essay also discusses the Youth Entrepreneurial Scheme (YES), a program implemented in the 1990s that aimed to provide micro-finance loans for newly established small- and medium-size enterprises (SMEs). The authors argue that this program has largely not succeeded, since the loans the program disbursed were not well-targeted and, consequently, were not repaid. However, alternate micro-finance models have since arisen. Implemented by the private sector, these approaches have much stricter criteria regarding loan eligibility and have had more success in repayment rates. Finally, the piece investigates the efforts of the Ugandan Investment Authority, a government agency tasked with boosting employment in the country by increasing private investment. EPRC argues that the agency has not been very successful: The number of jobs it has produced is far less than the number of the individuals entering Uganda's labor market every year. Part of its problem is described as an inability to attract local investment and a tendency to concentrate efforts in urban areas, ignoring the highly rural nature of Uganda's economy.  
Nigeria's Policies Falling Short
Nigeria has used a number of programs that teach vocational skills, deliver micro-credit finance to entrepreneurs and provide work internships in a wide range of sectors. In its piece, the Nigerian Institute for Social and Economic Research (NISER) argues that some of these programs have been ineffective because they have not done enough to disaggregate their intended beneficiaries on the basis of skill set. NISER finds they ultimately treat college graduates as if they have the same abilities as individuals who have not finished primary school. Programs are also hindered by missing and inadequate data. A second challenge described is that the programs are not coordinated: They are administered by a multitude of government agencies and actors that are often unaware of each other's work. The researchers find that the government's initiatives are embedded in an overlapping organizational patchwork that too often results in misallocated resources. 
Crosscutting Lessons
A number of lessons can be drawn from these country-focused studies. The first is the downside when programs do not adequately target the beneficiaries they intend to assist. Across these five countries, many programs focused on youth unemployment appear to cast too wide of a net. For example, some did not distinguish between individuals in the formal and informal sectors; did not differentiate between "survivalist" and "growth-oriented" enterprises; or neglected to take adequate account for the diversity of educational backgrounds of their recipients. 
A second lesson is that government-sponsored vouchers and subsidies can help resolve the targeting problem by preserving a degree of enterprise and individual choice. These tools are especially worthy of consideration in situations where government services have the potential to be misdirected, either by going to recipients who should not receive them or by not reaching recipients who should.    
A third lesson is that the underlying employment data are of generally poor quality. Some partners argue the relevant data are largely erroneous. And even when technically correct, the numbers can mask important truths, such as when the unemployment rate excludes individuals that have stopped looking for work. A sole focus on the unemployment level can also be a distraction: The quality of jobs is often just as important an issue as the number of jobs. Along these lines, some of the essays warn that working to reduce the unemployment level might swell the ranks of "vulnerable" workers, who are plagued by job insecurity and low pay. Economic strategies to minimize these risks remain a foremost priority across Africa.
Over the coming weeks, look here for more detailed research into the complex, unique and shared challenges each of these countries face.