The 24th World Economic Forum on Africa kicked off yesterday, May 7, in Abuja, Nigeria. More than 900 global leaders from the spheres of government, business, academia and civil society are attending the three-day gathering focusing on the theme Forging Inclusive Growth, Creating Jobs.
Confirmed participants include Nigerian President Goodluck Jonathan, Rwandan President Paul Kagame, and nine other African heads of state, as well as former Brazilian President Luiz Inacio Lula da Silva, and Chinese Premier Li Keqiang, who is attending as a part of his ongoing tour of the continent. Among the meeting's many co-chairs is Bineta Diop, the special envoy for women, peace and security of the African Union and a leading advocate for women's rights and development. Her participation underlines the strong desire to promote dialogue on women's economic empowerment at the forum. Moreover, fostering public-private cooperation will be key component of the agenda, as directors of major international corporations such as McKinsey & Company (United States) and Telkom Group (South Africa) will be serving as co-chairs of the meeting as well.
African Growth and the Middle Class
This year's meeting takes place amid a period of considerable economic progress for sub-Saharan Africa. According to IMF projections, sustained, robust growth for the region (at an average rate of 5.5 percent) appears likely due to "improved prospects in most oil exporters, and in several low-income countries and fragile states." Notably, Nigeria's economic growth is expected to reach 6.75 percent in 2014. Still, there are concerns that this impressive growth has failed to translate into job creation, resulting in persistent inequality and undermining government and donor-led efforts to reduce poverty.
Although the continent's middle class is growing—increasing from 115 million people in 1980 to more than 326 million today—less than 14 percent of this new middle class falls firmly within the category of "middle class." The remaining 86 percent of the "middle class" hardly lives above the poverty line, making approximately $4 and $10 a day. Reflecting these concerns, two of the three pillars of the WEF's program this week are dedicated to Accelerating Society's Transformation and Redesigning Growth Models in an attempt to catalyze structural innovation for more equitable growth.
Growth Amid Security Concerns
This said, the series of recent attacks by Boko Haram have highlighted the array of security issues facing WEF host country Nigeria. While the U.S. prepares to deploy military, intelligence and law enforcement advisers to assist in finding the 270 teenage girls kidnapped last month, investors in Nigeria seem undeterred by the surge in violence. As Africa's largest oil producer, largest economy and most populous nation, the long-term investment situation remains appealing despite these underlying tensions. Keen on tapping into Nigeria's burgeoning market, investors contributed to $21.3 billion in foreign direct investment last year and $2.5 billion in January and February of 2014 alone.
Amid economic uncertainty and security challenges, Africa certainly has some large hurdles to overcome.  As Elsie Kanza, the head of Africa for the World Economic Forum, argued, "Africa's continued progress depends fundamentally on the ability of its leaders to take the bold decisions necessary to transform the region's economy and society." This begs the question: Can Nigeria in particular continue to achieve such remarkable economic growth without also building more inclusive institutions, underpinned by strengthened rule of law and democracy? This, among many questions, will be central to this week's discussions at the WEF, and we bet that its Securing the Future  panel will be followed with close attention by the public.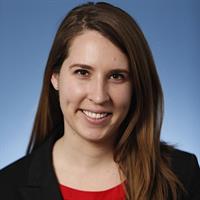 Research Analyst and Project Coordinator -
Africa Growth Initiative