If the old adage, "A picture is worth a thousand words," is true, then I hope you'll enjoy the ten thousand words below, all culled from the cornucopia of Brookings infographics published in 2014, and presented in no particular order.
---
John Hudak cataloged presidential executive orders (through mid-June 2014), finding that President Obama, to that time, had been issuing executive orders at the slowest rate since Grover Cleveland.

---
Bruce Jones, David Steven, and Emily O'Brien examined how energy issues are becoming more central to U.S. foreign policy, and showed China's energy vulnerabilities in this chart.

---
In the latest "Foresight Africa" publication, Brookings experts explore top issues facing Africa in 2015. In one of the sections, Homi Kharas and Julie Biau measure sub-Saharan African nations' progress toward meeting the Millennium Development Goals compared to globally.
---
Since 2000, poverty has grown twice as fast in America's suburbs as in America's cities. That is one of the findings from research on suburban poverty in America conducted by Elizabeth Kneebone and Alan Berube.
---
"Fox News has an acceptance, a popularity it is better to say, among Republicans and conservatives," E.J. Dionne said during an event last summer to discuss new survey research about Americans' attitudes about toward immigration, foreign policy and the media. "Among liberals and Democrats," Dionne added, "there is no dominant media source." The chart below from the survey report demonstrates these findings.
---
Smile if you are over 40: Carol Graham and Milena Nikolova showed how a U-shaped curve describes the relationship between happiness and age.

---
The Hamilton Project compared the annual median lifetime earnings from career start to retirement for 80 college majors. The chart shows a sample for selected majors.
---
Charles Ebinger, John Banks, and Alisa Schackmann examined the oil and gas governance in a rapidly-changing Arctic region and offered recommendations as the U.S. prepares to assume chairmanship of the Arctic Council in 2015. This map from their report shows the location of major resources and potential trade routes in the Arctic.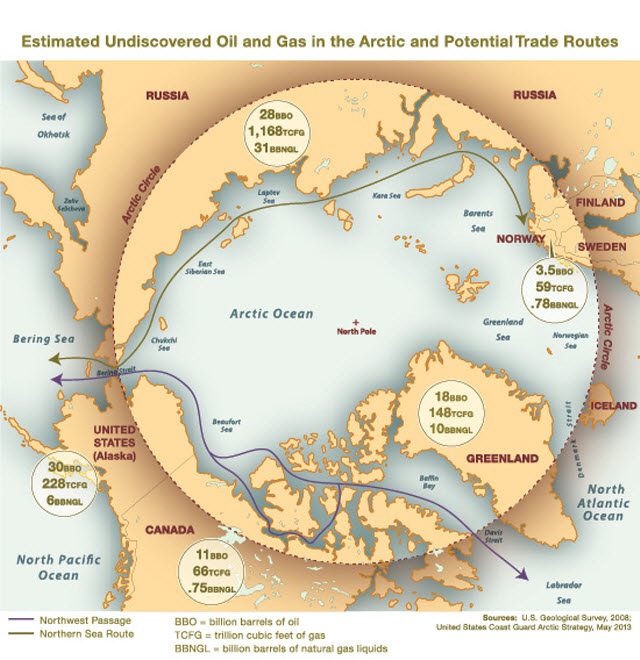 ---
Richard Reeves, in his Brookings Essay, demonstrated how more educated parents are also "high-investment parents" in terms of time spent with their children.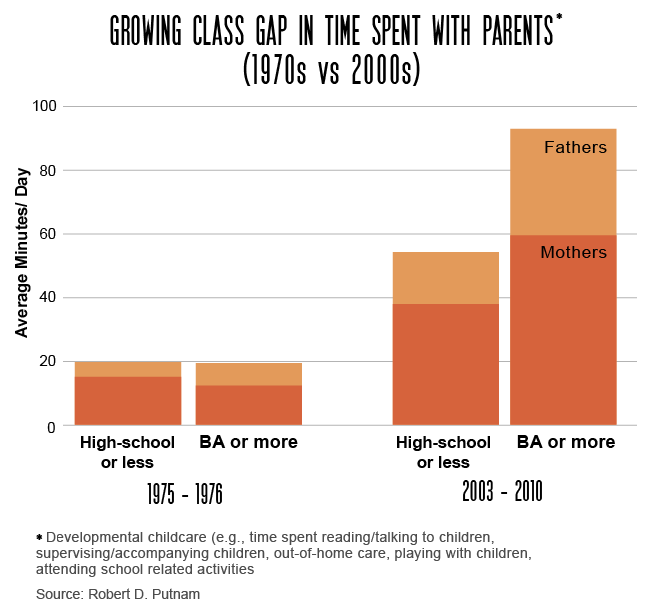 ---
According to demographer William Frey, a "cultural generation gap" is opening between America's younger generation that is becoming more diverse, and an increasingly white and aging older population. The two do not seem to share the same social and political outlook.