One consequence of America's diversity explosion is a rise in multiracial marriages. In 1960, before immigration levels to the United States started to rise, multiracial marriages constituted only 0.4 percent of all U.S. marriages. That figure increased to 8.4 percent in 2010 and for recent newlyweds, 15 percent. 
Not surprisingly the prevalence of out-marriage is high for new minorities, Hispanics and Asians, in light of the large pool of potential partners who are of different origins. More than four in ten new marriages of each group marry someone of a different race—with whites the most likely partners.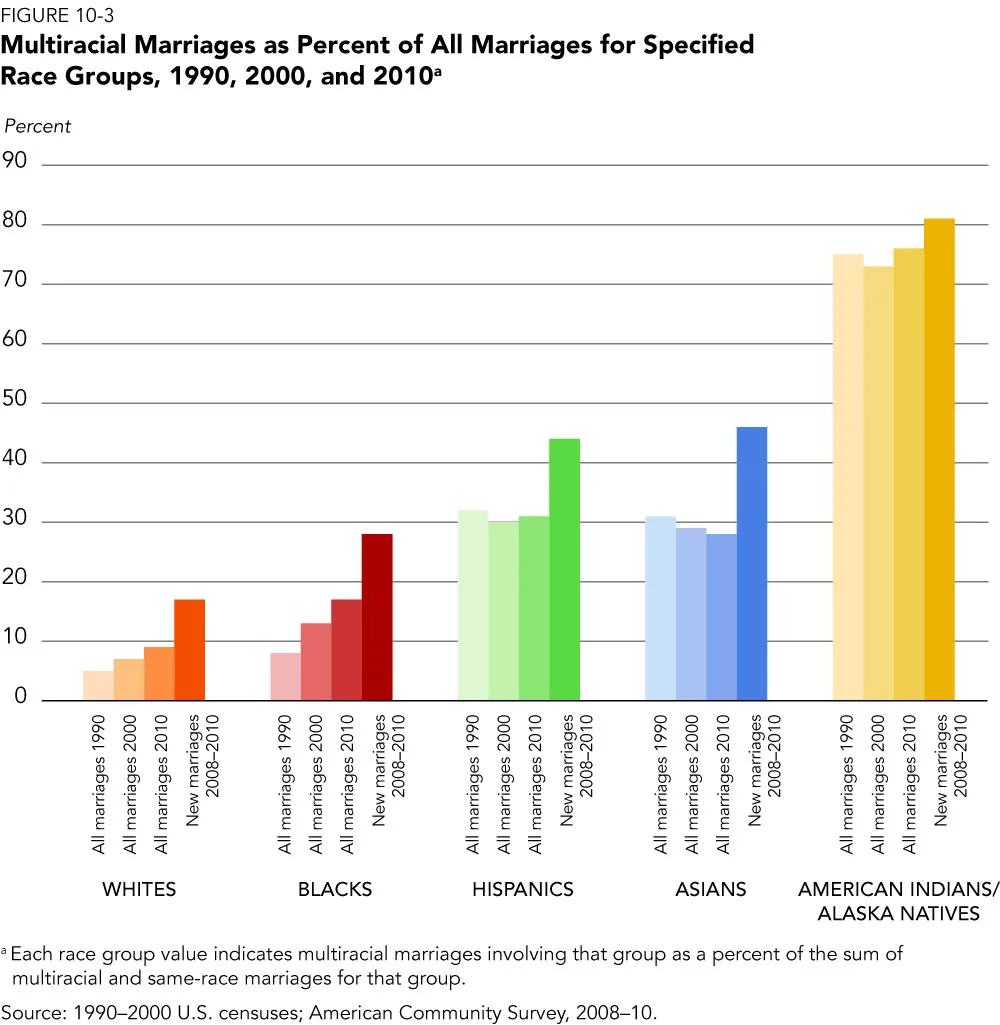 Additionally, the vast majority of marriages involving American Indians are multiracial marriages. Many of these marriages involve spouses who identify as multiracial persons, signaling an extensive blurring that has already occurred among American Indian and white populations.
While multiracial marriages involving blacks are the least likely among major racial groups, the recent rise in such marriages is significant, as black-white marriages were prohibited in 16 states until 1967. The fact that nearly three in 10 new black marriages are multiracial with most of them to white spouses reflects an important shift toward blurring a long-held color line in the United States.
Material adapted from
Diversity Explosion: How Racial Demographics Are Remaking America
by William H. Frey, 2014.