Article
Managing the China-U.S. Energy Competition in the Middle East
The bid by the China National Offshore Oil Corporation (CNOOC) to acquire Unocal earlier this year triggered not only a hostile reaction in the U.S. Congress but also growing interest and debate within the foreign policy community about the rapid growth in China's energy demand and the prospect for competition between the United States and China for access to global oil and gas resources.1 Henry Kissinger has gone so far as to argue that competition over hydrocarbon resources will be the most likely cause for international conflict in coming years.2 China's hunt for oil is clearly influencing its foreign policy toward its neighbors, such as Russia, Japan, and the Central Asian states, and toward regions as far afield as sub-Saharan Africa and Latin America.3 As China seeks access to global energy resources, its status as a rising power is already enabling it to exercise influence in ways that make it more difficult for the United States and the West to achieve their goals on a number of issues. The potentially explosive combination of a China less willing to passively accept U.S. leadership and the prospect of competition between China and other states for control over vital energy resources poses particularly critical challenges to U.S. interests in the Middle East.
Chinese engagement in the Middle East has expanded economically, politically, and strategically over the last several years. Since the late 1990s, Beijing's policies toward the region have been closely linked to the objectives of the three major, state-owned Chinese energy companies—the China National Petroleum Corporation (CNPC), the China National Petrochemical Corporation (Sinopec), and CNOOC—to seek access to Middle Eastern oil and gas, frequently on an exclusive basis. Since 2002, the Middle East has become the leading arena for Beijing's efforts to secure effective ownership of critical hydrocarbon resources, rather than relying solely on international markets to meet China's energy import needs. There is every reason to anticipate that China will continue and even intensify its emphasis on the Middle East as part of its energy security strategy. China will likely keep working to expand its ties to the region's energy exporters over the next several years to ensure that it is not disadvantaged relative to other foreign customers and to maximize its access to hydrocarbon resources under any foreseeable circumstances, including possible military conflict with the United States. It seems doubtful that Chinese energy companies' fledgling efforts to lock up petroleum resources will succeed in keeping a critical mass of oil reserves off an increasingly integrated and fluid global oil market. Nevertheless, China's search for oil is making it a new competitor to the United States for influence in the Middle East. If not managed prudently, this competition will generate multiple points of bilateral friction and damage U.S. strategic interests in the region.
Authors
Senior Fellow, The Saban Center for Middle East Policy, Brookings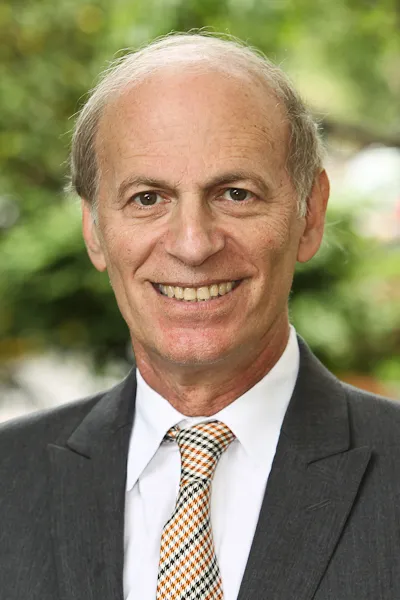 "There are concerns that placing the [Israeli] embassy in Jerusalem would be a sign that the United States recognizes it as a part of Israel's sovereign territory, even though the position of the U.S. over the last 70 years or so is that Jerusalem is actually disputed territory, and that the status of it will have to be resolved through negotiations."