En février 2002, George W. Bush a commencé son voyage asiatique par Tokyo parce que, a-t-il déclaré, les Etats-Unis et le Japon forment l'une des plus grandes et durables alliances des temps modernes depuis…un siècle et demi. Ses conseillers ont ensuite rectifié la modeste erreur chronologique—le président, bien sûr, avait voulu dire "un demi-siècle". Un peu plus tard, il a confié aux journalistes que le premier ministre Koizumi accordait autant de considération au dossier des investissements improductifs et de la réforme de la régulation qu'à celui de la dévaluation de la monnaie japonaise. Panique de plusieurs heures dans les grandes places financières du monde, où la dévaluation du yen par rapport au dollar pourrait être, selon certaines rumeurs, une porte de sortie pour le Japon en crise. Il s'agissait en fait du dossier de la "déflation". Sans s'apercevoir de sa méprise conceptuelle ou verbale, le président américain a poursuivi en déclarant gravement que lorsque Koizumi lui avait assuré qu'il allait prendre des mesures pour améliorer ces trois dossiers, en le regardant dans les yeux, il l'avait cru.
L'image de George W. Bush dans une partie du monde, notamment en Europe, est celle non seulement d'un président ignorant des affaires internationales, mais également celle d'un idéologue fruste, voire d'un homme stupide, qui ne doit son élection qu'à ses contacts familiaux et sa politique étrangère, d'ailleurs désastreuse, qu'à ses nombreux conseillers ; une sorte de doctrinaire fainéant sot et impulsif. Cette vision, passablement condescendante, est fausse. On peut en revanche avancer trois éléments.
D'abord, George W. Bush n'est pas un intellectuel, il est peu cultivé et peu curieux, surtout en affaires internationales—d'où ses gaffes mentionnées plus haut. Ce n'est pas un homme de dossier ; on se souvient de l'incrédulité de Clinton lorsqu'on lui a rapporté que son successeur avait passé cinq heures seulement à prendre ses décisions concernant le budget de l'année fiscale 2002 (de plusieurs milliers de pages)…Il a fait de grands progrès depuis sa campagne, mais il ne rejoindra sans doute pas le niveau moyen des présidents auxquels il a succédé. Ronald Reagan, qui lui ressemble à certains égards par sa politique et son style de gouvernement distancié, et dont l'Europe s'est tant moqué, était incontestablement plus porté sur le débat d'idées, il lisait avidement la presse depuis les années 1940, découpant et annotant des articles. La publication de ses écrits et de ses chroniques radiophoniques, y compris sur les affaires internationales (notamment pour la période 19761980) a récemment rappelé à quel point l'image de l'acteur de Hollywood idiot et inculte, très répandue en Europe, était fausse .
Author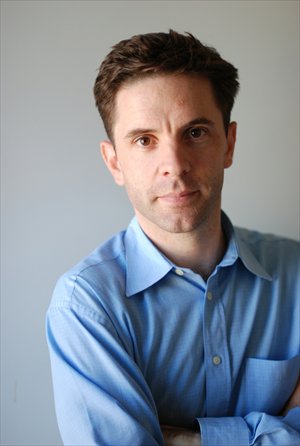 More
[Marion Maréchal-Le Pen's participation at CPAC] is a worrying gesture. It raises significant concerns...[She and Nigel Farage] are birds of a feather [and] not friends of the U.S. and Europe...Everyone should be very clear-eyed about what it is they stand for, which is a very anti-American view and a pro-Russian view of politics, and of the United States role in Europe.