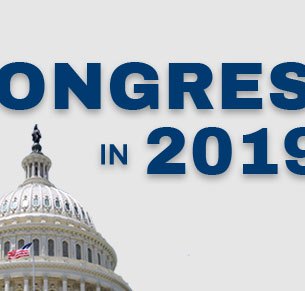 Russian meddling has been at the forefront of most political conversations in 2018 and this will definitely be the case in the New Year. While the 116th Congress will most likely address the Mueller investigation report and its fallout, including a possible Trump impeachment, other areas that deserve bipartisan attention are voting rights and election integrity. The lead-up to this year's midterm elections and the disarray in the various local races make the case for prioritizing these issues, along with the recent revelation that Russian operatives exploited social media platforms to discourage African-Americans and other vulnerable groups from voting in the 2016 presidential election.
Voter suppression tactics have been widely applied dating back to Reconstruction. Yet, this year's efforts have been much more rampant, especially in the backdrop of the vitriolic, racialized climate fostered by President Trump and his administration. Following the 2013 Shelby v. Holder Supreme Court decision that eviscerated many of the protections of the Voting Rights Act of 1965, certain states have not hesitated to enact new laws and rules that restrict people of color from exercising their inalienable right to vote.
States like Texas, Mississippi, Alabama, Wisconsin, Ohio, Iowa and North Dakota have strict identification laws that largely penalize African-American, Hispanic and Native American voters. Texas even went so far as imposing voter ID requirements and restrictions on college students, a prominent Democratic voting bloc in local and national elections. Closed and changed polling locations, inoperable voting machines, and unavailable translators in immigrant-heavy communities have also contributed to voter confusion in several states that were previously subjected to federal pre-clearance before they made any changes to their voting laws or practices.
Not surprisingly, these cumulative experiences surfaced in the recent midterm elections, leading to longer lines at polling locations, voters being turned away, people being forced to vote via a provisional ballot, hand-counted ballots, several race recounts, and even delays in the announcement of winners.
Voter suppression was blatantly seen in the Georgia gubernatorial race between Republican Brian Kemp, who was ultimately elected while serving as the Secretary of State charged with administering that election, and Democratic state representative Stacy Abrams, who is black. As Secretary of State, Kemp was accused of purging 340,000 eligible voters from the registration rolls, simply because the state couldn't verify their existing addresses through a mailer. He also blocked the registrations of a potential 50,000 voters, who were mainly African-American and Hispanic, due to minor discrepancies in the spelling and spacing of their names on forms. Kemp also dismissed a large number of absentee ballots, causing this election to be stolen by Republicans—Kemp ultimately won by fewer than 55,000 votes out of about 4 million cast.
A more egregious act of election fraud recently occurred in North Carolina, where absentee ballots were not only being requested in record numbers, but also proper absentee ballots were allegedly collected by operatives and destroyed—largely in communities of color. Since the 2016 presidential election, strict voter ID requirements, as well as changes to early voting and impromptu moves of polling locations, have negatively impacted minority voters in Wisconsin. The state also recently imposed the same hours on all polling places, regardless of population density, which resulted in longer wait times for minority voters from larger cities. In Florida, ex-felons, whose voting rights were restored, also experienced roadblocks as they sought to vote.
In 2018, these voter suppression efforts found an ally: the Russians. Last week, it was reported that a Russian operative compromised the integrity of the 2016 presidential election by using social media platforms to "confuse, distract, and discourage" African-Americans and other vulnerable populations from going to the polls.
The Senate Intelligence Committee recently released two commissioned reports that detail the activities of the Internet Research Agency (I.R.A.), a company owned by a Russian businessman with close ties to Russian President Vladimir Putin, which micro-targeted and manipulated American voters of color through a massive disinformation campaign on social media. Through fake accounts on Facebook, Instagram, and Twitter, African-Americans were fed information that brought doubt to their faith in elections and candidates, while receiving false facts about access to public polling sites, low minority turnout numbers, and then-candidate Hillary Clinton's agenda on issues related to police brutality, mass incarceration, and poverty.
While the influence of Russian activity is not fully known, the number of black voters going to the polls experienced an unprecedented and noticeable drop in 2016, according to the Pew Research Center.
Republican-led voter suppression is not new, nor is Russian interference in American elections. But, the combined activities injected chaos into the formal and foundational underpinnings of U.S. democracy—the electoral process—over the last two years.
As Congress prepares to prioritize next year's issues, they must work toward a bipartisan solution that provides some permanence to and protection of citizens' voting rights. The incoming Congress has an opportunity to address this institutional vulnerability ahead of the 2020 national election. Despite the long-standing history of discrimination in U.S. elections, all citizens should have a right to a ballot, access to functional polling stations and practices, as well as early voting opportunities. These efforts will ensure that fair and diverse elections safely remain the core of our democracy.
Further, Congress should explore in the next session how to address election tampering by foreign countries, especially on platforms that are becoming widely used and in some cases, trusted by online users. This year, the Honest Ads Act, which will require full disclosures of online political ad funding, received bipartisan support from co-sponsors Senators Amy Klobuchar (D), Mark Warner (D) and the late John McCain (R). But what will be the legal and criminal recourse against foreign countries that seek to manipulate and exploit the emotional weaknesses and grievances of marginalized existing and potential voters on these platforms?
Next year, members of Congress have the same opportunity to strengthen national security around elections, bring some accountability and enforcement to social media companies, and create citizen awareness around these types of attacks.
With a presidential election looming, these issues should be prioritized before a possible and imminent electoral meltdown.