Africa Growth Initiative Distinguished Advisory Group
AGI Distinguished Advisory Group
The Brookings Africa Growth Initiative Distinguished Advisory Group is a panel of select, high-level policymakers, academics, and practitioners who provide guidance, counsel, and strategic leadership to AGI on key issues facing Africa today.
Ernest Aryeetey
Foundation Secretary-General of the African Research Universities Alliance
Professor of Economics and former Vice Chancellor of University of Ghana
Ernest Aryeetey is the foundation Secretary-General of the African Research Universities Alliance (ARUA), a network of 16 of Africa's flagship universities. He is a professor of economics and former vice chancellor of University of Ghana (2010-2016). He was also previously director of the Institute of Statistical, Social and Economic Research (ISSER) (2003-2010) at University of Ghana and the first director of the Africa Growth Initiative of Brookings Institution.
Professor Aryeetey studied at University of Ghana and undertook graduate work at Universitaet Dortmund, completing in 1985. He has held academic appointments at the School of Oriental and African Studies (London), Yale University, and Swarthmore College in the U.S. at various points in time. Ernest Aryeetey was appointed a member of the Governing Council of the United Nations University by the U.N. Secretary-General in May 2016, and was previously chairman of the Governing Board of UNU-World Institute for Development Economics Research (Helsinki). He is also a member of the Governing Board of the Centre for Development Research at University of Bonn. He served as Resource Person and member of the Programme Committee of the African Economic Research Consortium (Nairobi) for many years. He is currently a Board member of Stanbic Bank Ghana Limited.
Ernest Aryeetey's research focuses on the economics of development with interest in institutions and their role in development, regional integration, economic reforms, financial systems in support of development and small enterprise development. He is well known for his work on informal finance and microfinance in Africa. He has consulted for and advises a broad range of international agencies. Ernest Aryeetey has published three books, nine edited volumes, and numerous journal articles. Among his publications are "Financial Integration and Development in Sub-Saharan Africa" and "Economic Reforms in Ghana:  the Miracle and the Mirage." His latest publication is the edited volume "Economy of Ghana Sixty Years after Independence," Oxford University Press, March 2017.
One of Ernest Aryeetey's strategic priorities as vice chancellor at University of Ghana was to develop the university into a research-intensive institution that supports structural transformation in Ghana and in Africa. He led his colleagues to engage in building many new research and graduate programs that aim to both advance knowledge and to promote national development.

Donald Kaberuka
7th President, African Development Bank (2005-2015)
Special Envoy, African Union Peace Fund
Donald Kaberuka served as the seventh president of the African Development Bank Group and chairman of the Board of Directors for two successive five-year terms (2005-2015).
The African Development Bank is Africa's premier development finance institution. During his tenure as president, Dr. Kaberuka significantly bolstered the franchise value of the Bank. Under his leadership the Bank tripled its capital from $30 billion to $100 billion and doubled the portfolio to $12 billion per annum. Dr Kaberuka's leadership was characterized by a "big push" on infrastructure which accounted for 60 percent of Bank activities, with total commitments of over $25 billion, in transport, energy, water, urban development and IT. Under his leadership, the Bank led from the front on private sector and business development, with a focus on improving the investment climate and extending tailored support to business through a wide range of instruments.
In 10 years, the Bank support to the private sector grew from $500 million to $2.8 billion per annum. He championed an inclusive growth agenda; promoting a strong link between security, development and environment, establishing a ringfenced facility for conflict-affected countries. The African Development Bank played a major countercyclical role during the global financial crisis where the Bank, for the first time, became the largest lender to Africa providing up to $12 billion in liquidity, balance of payments, budget and other forms of support to help African countries weather the crisis. Dr. Kaberuka also put in place an Africa Natural Resource Center and the African Legal Support Facility to enable African countries to more effectively manage natural resource wealth.
Prior to joining the African Development Bank, Dr Kaberuka was finance minister of Rwanda for eight years (1997-2005) leading the economic team within the Government of Rwanda. In that capacity he served as governor for Rwanda for the International Monetary Fund and the World Bank. Dr. Kaberuka is an alumnus of the University of Glasgow in Scotland and was Hauser Leader in Residence at Harvard Kennedy School. He currently serves on the Board of the Rockefeller Foundation, the Mo Ibrahim Foundation, the Centre for Global Development, and is a senior adviser to the global private equity firm, TPG-Satya, promoting investment on the African continent. He is also a member of several international panels on global finance and development issues.
Early this year Dr Kaberuka was appointed as a Special Envoy of the African Union on sustainable Financing for the Union and funding for Peace in Africa.

Njuguna Ndung'u
Former Governor of the Central Bank of Kenya
Associate Professor of Economics, University of Nairobi (on leave)
Njuguna Ndung'u is an associate professor of economics and the immediate former governor of the Central Bank of Kenya and served from 2007 – 2015. Governor Ndung'u is credited with paving the way for the mobile banking revolution in Kenya, which has had a dramatic impact on financial inclusion. He is on leave of absence from the University of Nairobi. He was the chair of Alliance for Financial Inclusion (AFI) in the first four formative years between 2009 and 2012; it has coordinated financial inclusion solutions in Africa, Asia, and Latin America. AFI has been described as a "clearing house" for policy solutions that have worked and can be replicated with ease in other countries for financial inclusion. He was the director of training at the African Economic Research Consortium (AERC); Regional Programme Specialist for the Eastern and Southern Africa Regional Office, Nairobi, of the International Development Research Centre (IDRC), Canada; and at the Kenya Institute of Public Policy Research and Analysis (KIPPRA) as a Principal Analyst/Researcher and Head of the Macroeconomic and Economic Modelling Division. He holds a PhD in economics from the University of Gothenburg, Sweden, and Master's and Bachelor's degrees in economics from the University of Nairobi. He has extensive policy analysis/advisory, research, and teaching expertise in macroeconomics, microeconomics, econometrics, economic growth, and poverty reduction, and is widely published.

Ngozi Okonjo-Iweala
Former Minister of Finance, Nigeria
Senior Advisor, Lazard
Chair, Gavi
Distinguished Visiting Fellow, Center for Global Development
Dr Ngozi Okonjo-Iweala is chair of the Board of Gavi, the Global Alliance for Vaccines and Immunisation. Since its creation in 2000, Gavi has immunized 580 million children globally and saved 8 million lives. She is also senior adviser at Lazard, one the world's premier financial advisory and asset management firms.
Previously, Dr Okonjo-Iweala served twice as Nigeria's finance minister, from 2003-2006, 2011-2015, and briefly foreign minister in 2006, the first woman to hold both positions. She spent a 25-year career at the World Bank as a development economist, rising to the No. 2 position of Managing Director, responsible for an $81 billion operational portfolio including Europe and Central Asia, South Asia, and Africa (2007-2011).
Dr Okonjo-Iweala has been listed as one of the 50 Greatest World Leaders (Fortune, 2015), the Top 100 Most Influential People in the World (TIME, 2014), the Top 100 Global Thinkers (Foreign Policy, 2011 and 2012), the Top 100 Most Powerful Women in the World (Forbes, 2011, 2012, 2013 and 2014), the Top 3 Most Powerful Women in Africa (Forbes, 2012), the Top 10 Most Influential Women in Africa (Forbes, 2011), the Top 100 Women in the World (The Guardian, 2011), the Top 150 Women in the World (Newsweek, 2011), and the Top 100 most inspiring people in the World Delivering for Girls and Women (Women Deliver, 2011). She has also been listed among 73 "brilliant" business influencers in the world by the Condé Nast International.
Dr Okonjo-Iweala is currently also chair of the Board of the African Union's African Risk Capacity (ARC), an innovative weather-based insurance mechanism for African countries; and co-chair of the Commission on the New Climate Economy with Lord Nicolas Stern and Paul Polman. In addition, she is a member of numerous boards and advisory groups, including the Rockefeller Foundation, the Asian Infrastructure Investment Bank, Harvard University, the Oxford University Martin School Advisory Council, Mercy Corps, Women's World Banking, the World Economic Forum Young Global Leaders Foundation, the International Commission on Financing Global Education (chaired by Gordon Brown), among others. Dr Okonjo-Iweala also serves on a number of corporate boards.
Dr Okonjo-Iweala is a recipient of Bishop John T. Walker Distinguished Humanitarian Service Award (2011), the David Rockefeller Bridging Leadership Award (2014), the Devex Power with Purpose Award (2016), the Global Fairness Award (2016), and the Columbia University Global Leadership Award (2011), to name a few. She has received over 10 honorary degrees, including from Yale University, the University of Pennsylvania, Brown University, and Trinity College, Dublin.
Dr Okonjo-Iweala graduated magna cum laude with an A.B. in Economics from Harvard University, and earned a Ph.D. in Regional Economics and Development from the Massachusetts Institute of Technology (MIT). She is the author of numerous articles and several books, including Reforming the UnReformable: Lessons from Nigeria (MIT Press, 2012), and The Debt Trap in Nigeria: Towards a Sustainable Debt Strategy (Africa World Press, 2003).

Antoinette Monsio Sayeh
Distinguished Visiting Fellow, Center for Global Development
Former Director, African Department, International Monetary Fund

Antoinette Monsio Sayeh is a distinguished visiting fellow at the Center for Global Development. Previously, she oversaw and enhanced the International Monetary Fund's engagement with its sub-Saharan African members as director of the African Department from July 2008 to August 2016. As minister of finance in post-conflict Liberia, Sayeh led the country through the clearance of its long-standing multilateral debt arrears, the HIPC Decision Point, the Paris Club, and its first Poverty Reduction Strategy, significantly strengthening its public finances and championing public financial management reform. Before joining President Ellen Johnson Sirleaf's Cabinet, she worked for the World Bank for 17 years, including as country director for Benin, Niger, and Togo; senior country economist on Pakistan and Afghanistan, as well as an advisor in the Bank's Operations Policy Vice Presidency and as assistant to its principal managing director. Sayeh also worked in economic advisory positions in Liberia's Ministries of Finance and Planning. She earned a bachelor's degree with honors in Economics from Swarthmore College and a PhD in International Economic Relations from the Fletcher School at Tufts University.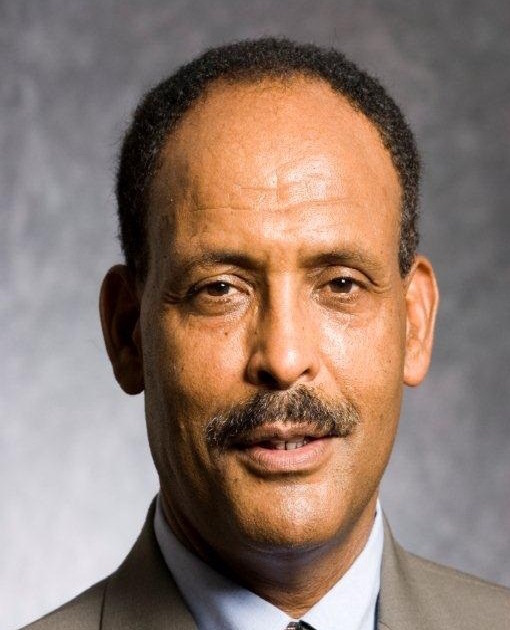 Lemma W. Senbet
William E. Mayer Chair Professor of Finance
University of Maryland
Lemma W. Senbet is the William E. Mayer Chair Professor of Finance at the University of Maryland, College Park, and a former Executive Director/CEO of African Economic Research Consortium (AERC). Prior to Maryland and AERC, he was a distinguished professor at the University of Wisconsin-Madison and held the Charles Albright Endowed Chair. Professor Senbet has achieved global recognition for his extensive and widely cited contributions to corporate finance, international finance, and financial sector reforms. He has received numerous recognitions for his impact on the profession. He has been elected twice as director of the American Finance Association and is a past president of the Western Finance Association. In 2000, Professor Senbet was inducted into the Financial Economists Roundtable, a distinguished group of world-wide financial economists who have made significant contributions to finance and apply research to current policy debates. In 2006, he was inducted fellow of the Financial Management Association International for his career-long distinguished scholarship. In 2005, Professor Senbet was awarded an honorary doctorate by Addis Ababa University, Ethiopia's flagship university. In 2012, he was awarded the Ethiopian Diaspora (SEED) award for exemplary lifetime achievements and community service. Professor Senbet has also been appointed to over a dozen journal editorial boards, including premier finance journals (e.g., Journal of Finance). Moreover, he has supervised numerous doctoral students who have become professors at leading institutions, Two of his former doctoral students are current dean at Carnegie Mellon and former chief economist of the U.S. Securities and Exchange Commission. Professor Senbet has advised the World Bank, the International Monetary Fund, the U.N., the African Development Bank, and various agencies in U.S., Canada, and Africa on such issues as financial sector reforms. Regarding his role in the U.S. financial industry, Professor Senbet was a director of Fotris Funds and is currently an independent director for the Hartford Funds.