In the aftermath of the Paris climate agreement, it is clear that cities will play a central role in designing, financing, and delivering a wide array of climate solutions. As city leaders look around the world for replicable solutions, Copenhagen consistently stands out as a first mover on sustainable urbanization.
Copenhagen's status as a leading sustainable city is well deserved. It has pledged to be the first carbon-neutral capital in the world by 2025, and it has emerged as an innovator in clean, renewable energy at the metropolitan and district scale. As a center for mixed-use, mixed-income neighborhoods, it has created a distinctive urban fabric and quality of place that is simultaneously innovative and inclusive. With a decades-long commitment to building a "city for people," it has become one of the world's healthiest, happiest, and most livable places to be.
With such a reputation, it's not surprising that Copenhagen has become a required stop for city builders of all stripes looking for smart techniques and tactics like enclosed bike lanes, district heating, innovative transit financing, and internal green courtyards.
But this exercise misses an important point. While acknowledging the value in a search for the discrete, replicable solution, we contend the reason for Copenhagen's success runs deeper than having progressive ideas. Rather, it is rooted in fundamentals of sound governance. Copenhagen's municipal government is powerful, and that enhances the city's ability to make strategic decisions that span decades and mayoral terms. The capacity of the public sector is strengthened by an educated workforce with deep technical knowledge. And collaboration across political parties, levels of government, and sectors of society is common and consistent.
Understanding this underlying structure—and which parts are replicable and which are not—is critical to advancing progress in other cities.
Start with the power of local government. Denmark has a relatively decentralized government system that lets municipalities operate with considerable independence from the national government. According to a 2009 OECD review, local governments in Denmark account for over 60 percent of government spending, the highest level among the other advanced nations in the organization. In addition, local authorities receive an annual block grant from the national government, which is negotiated annually by Local Government Denmark (the national federation of municipalities) and the national Ministry of Finance. The negotiation process gives local officials input in national policy that would be unprecedented in the United States.
These fiscal powers are the result of local government reforms, the latest round of which occurred in 2007, that have resulted in a distribution of expenditures tilting heavily toward local government. The 2007 reforms, which included the consolidation of 271 municipalities into 98, increased the role of local government in industrial and regional economic development. In combination with a new "Act on Industrial Promotion," the reform package provided municipalities with an opportunity to set the agenda for regional development and growth. This makes municipalities the entry point to the public sector for local businesses, and confers upon municipalities the major responsibility for advancing environmental sustainability.
With strong local power comes strong local capacity. The public sector is robust in terms of its knowledge and decision-making capacity, and it is fed by a steady supply of highly educated public servants across technical, environmental, social, and business fields. A tuition-free public education system bolsters this supply.
Civic capacity in Copenhagen is reinforced by the city's mellemformstyre or "mini-mayor" system, which resembles a parliamentary arrangement. The lord mayor is appointed by the ruling party, but the city council elects, from varying parties, a cabinet of several "mayors per expertise," such as a technology and environmental mayor, an employment and integration mayor, a health and care mayor, and a children and youth mayor. While a mixed-party cabinet can lead to mayors with different priorities, it can also increase the incentive to collaborate and produce policies that enjoy widespread support and survive beyond the term of a single mayor. As journalist Feargus O'Sullivan recently wrote, "Constant compromise has sanded down the sharp edges of each faction's program and encouraged even the most tradition-minded politicians to accept new ways of doing things." This governing arrangement results in a city government that is at once technically proficient, accountable, and incentivized to cooperate, enabling the city to be a stronger negotiator, partner, and investor.
The focus on strong local capacity is also reinforced by the city government's ability to establish publicly owned corporations with specialized areas of responsibility and authority. For example, the city and seven surrounding municipalities co-created and co-own the Greater Copenhagen Utility (HOFOR), which is responsible for building, maintaining, and operating the wastewater system, district heating and cooling, and gas supply for the city and metro region. Another publicly owned corporation is CPH City and Port Development, a joint city/federal effort that is tasked with developing areas along the waterfront and in the Ørestad neighborhood, as well as overseeing operations in Copenhagen Port. The corporation raised capital for developing the Copenhagen metro system by rezoning and selling off valuable land in Ørestad and Nordhavnen—the latter a neighborhood partly built on surplus soil pulled up during subway construction. The benefits of these corporations lie in their ability to bring scale and to harness market forces while working toward the public good.
Copenhagen's success as an innovator is grounded in its ability to leverage this local power and capacity in long-term planning, in collaboration with the national government and the private and civic sectors. This ability reflects a gradual shift in urban politics and governance in Copenhagen from a predominantly inward-looking to an outward-looking approach. Since the 1990s, the city's strategic plans have focused on people-centered planning and sustainable solutions and on creating a foundation for creative businesses and innovation to grow. To achieve these goals, it was clear that the relationship between the public and private sectors had to evolve. Today, as one critique of the city's plan noted, "private enterprises are to a greater extent included in decision-making, while the public sector has embraced entrepreneurial forms of organization and behavior."
The current lord mayor, Frank Jensen, uses the city's position to market Danish green industry, and several Danish green firms—Danfoss, HOFOR, Grundfos, Vestas—have joined the lord mayor on his travels to cities across the world, including Beijing, Copenhagen's "sister city." The mutual benefits of this public-private collaboration is clear—expansion of green home-grown firms is good for both parties, and the nurturing and growth of these firms drives the city toward its carbon-neutral goal.
Public and private partnerships are supported by innovative civic entities. Some institutions are truly unique in structure. Realdania, an association that functions much like a U.S. foundation, is a member-based private philanthropic business capitalized by the sale of a home mortgage cooperative that dated back to 1851. Through smart investments in transformative local projects and strategic transportation and land-use planning, Realdania is at the center of new types of collaboration and innovation in Copenhagen's built environment. Through significant investments in the C40 Cities network, Realdania also ensures that Copenhagen remains a central player among global cities on climate change.
The Copenhagen story tells cities to focus on the fundamentals—the powers they have, the capacity of their workforces, and the extent to which leaders from the public, private, and civic sectors play well together—in addition to the specific details of particular solutions.
Though Copenhagen's lessons are simple, replicating them is not. For many if not most cities, including those in the United States, powers have been circumscribed by state governments, public sector workforces do not have the expertise necessary for today's disruptive challenges, and the relationship with the national government is long distance at best. If cities are going to help the world realize the aspirations of the Paris climate agreement and be at the vanguard of addressing the climate crisis and other pressing challenges, the fundamentals of city governance cannot be ignored.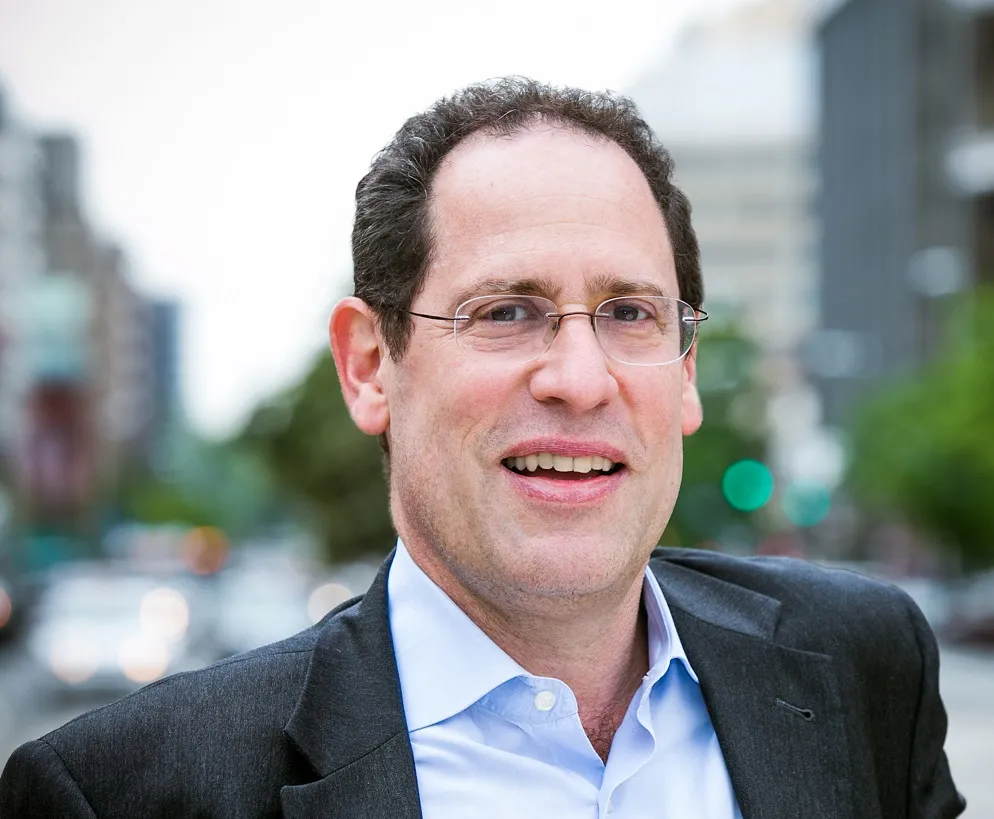 Former Centennial Scholar
Former Nonresident Senior Fellow