Contents
---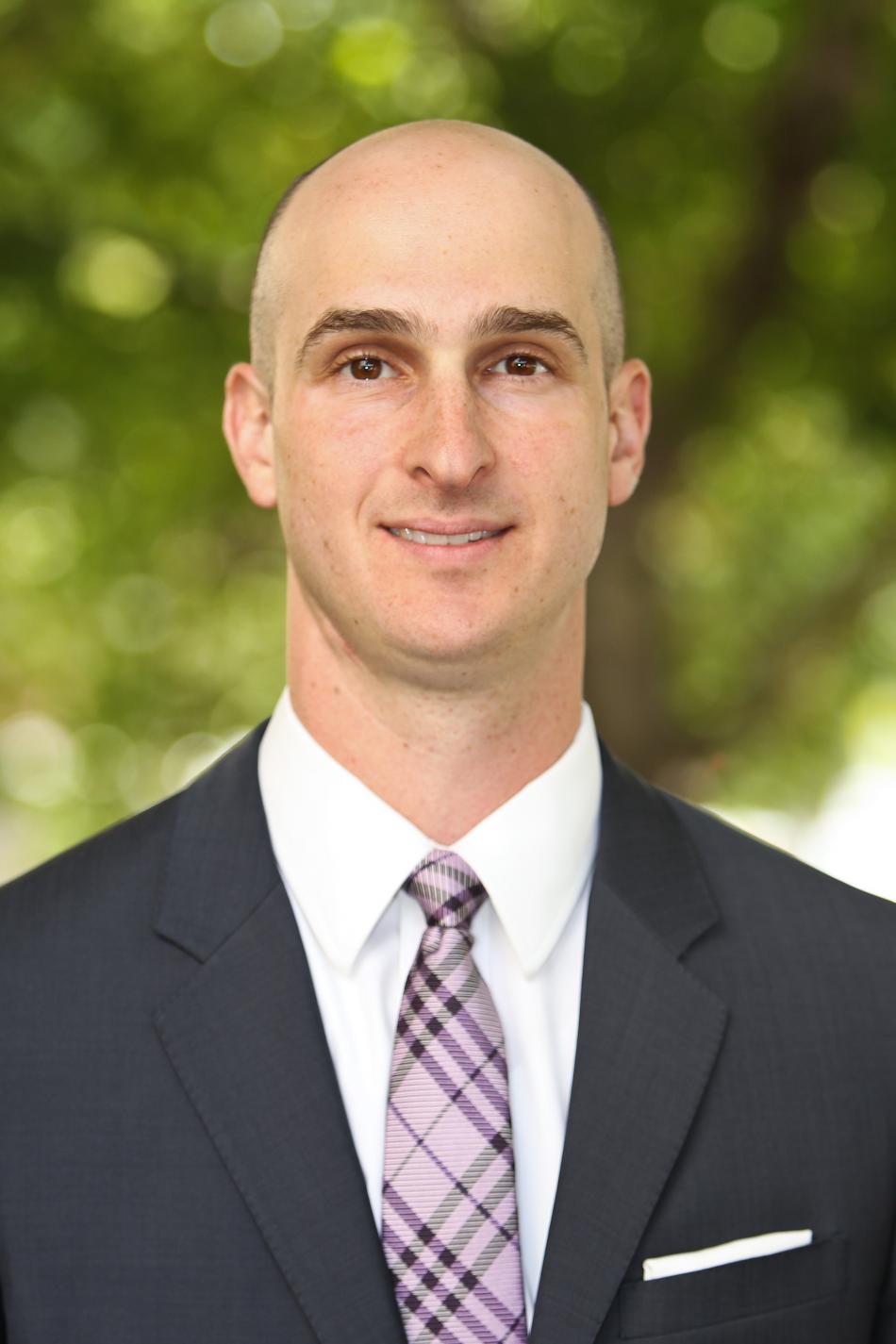 Federal infrastructure policy has the power to transform America's cities and suburbs, including where they grow and who benefits from federal investments. But leaders in Washington can't achieve that transformative impact without understanding the needs of regional leaders who grapple with infrastructure challenges every day.
Today, we are living with the legacies of the federal government's last grand infrastructure vision developed over the past century. Transportation investments such as the interstate highway system and port expansions boosted business competitiveness and accelerated the development of suburban housing, but also uprooted families and increased pollution. The National Flood Insurance Program and other environmental regulations aimed to reduce climate risks in neighborhoods, but often failed to insulate households from harm—particularly, homes constructed in flood plains and sensitive coastal areas. Too often, 20th century federal policies incentivized metropolitan economies to expand outward but did not offer enough flexible resources to help independent jurisdictions coordinate regional strategies.
Now with a major congressional negotiation on infrastructure underway and a new presidential administration in place, federal leaders have a historic opportunity to revisit past policies to better support today's metropolitan leaders and their contemporary ambitions. That process, though, must start with a clear understanding of what regional leaders need—and not just infrastructure agencies, but also the business leadership and community groups that all collaborate to build competitive, inclusive, and resilient economies.
We surveyed 16 leaders from 10 metropolitan areas to build that information base.1 These regional leaders include those serving in transportation departments, water utilities, chambers of commerce, and other economic development bodies. Rather than emphasizing infrastructure sectors in isolation or fixating on specific projects, the survey asked respondents to identify broader regional planning and investment challenges, and highlight where federal policies and funding have limited action. We also asked respondents to suggest potential solutions, including areas for greater federal-regional collaboration.
As federal leaders craft a new vision, the responses we received are evidence of the immense opportunities to empower regional officials:
Regional leaders are confident in their assessment of local infrastructure needs and how to orient their investments and operations to drive inclusive economic growth and environmental justice.
However, federal policies often restrict regional leaders' abilities to act on these assessments and bring their visions to reality. The lack of flexible federal funding limits their capacity to accelerate many programs and projects, while regional capacity issues restrict their ability to execute transformative projects. Insufficient federal support for nationally significant assets can also force regional leaders to spend outsized time and effort on maintaining and upgrading the related assets.
Moving forward, regional leaders want more direct relationships with federal leaders and to test new approaches with them. Respondents offered evidence as to why a mix of competitive grantmaking and outcome-driven funding would enable them to better support healthy, sustainable growth.
Taken together, these findings affirm the potential of a 21st century infrastructure vision designed and executed by both federal and regional leaders. Many regional leaders already coordinate with each other on infrastructure and economic development planning, and Congress and federal agencies should work together to help communities bundle federal funding to grow these efforts. Congress should also give federal agency officials the authority to test new regional planning and project grants over sustained timeframes, like an update of the Sustainable Communities Initiative's competitive planning grants. Finally, federal leaders should increase investment in nationally significant projects—especially interstate projects such as the Brent Spence Bridge in Cincinnati, the Gateway Program in the Northeast, and energy transmission systems—that are currently overtaxing the communities who host these assets.
---
Regions understand their infrastructure needs, but often can't rely on direct federal support
Respondents were intimately aware of the nuanced infrastructure needs in their region: declines in transit ridership during the COVID-19 pandemic, ongoing combined sewer overflow costs, brownfields contamination, energy grid upgrades, expanding broadband, and more. Many of these categorical needs were the same in multiple metropolitan areas. As summarized in Figure 1, nearly three-quarters of respondents identified concerns around transit and economic equity; nearly half pointed to outdated federal funding priorities (around new construction and highways, for example); and over half noted the challenge around the digital divide.
Many of these challenges coalesced around infrastructure maintenance and interrelated disparities within transportation, water, and broadband access. Respondents noted regional efforts around fix-it-first, affordability, climate resilience, and other future-looking objectives to address such challenges.
However, since most federal transportation and water funding goes directly to states—primarily through formula programs and state revolving funds, respectively—local communities often have little direct voice in programs and capital projects that directly impact their regions. Nearly all respondents mentioned challenges with building the right kinds of roadway, bridge, and transit projects. These projects are often mediated through state transportation departments—which, respondents noted, tend to have different goals and priorities, like expanding highways. It defies modern population trends to disempower metro areas, who are now home to the most people and economic output.
In follow-up conversations, it became clear that regional leaders do not find that current federal planning requirements reflect modern realities. There is no clear national standard to orient metropolitan planning around shared goals such as environmental justice or tradable industry growth. Instead, planning guidelines either do not require projects to coalesce around a common vision (such as long-range transportation plans) or there is no long-range planning requirement at all (such as within the broadband sector).
Regional leaders also struggle with a lack of flexibility in federal funds. Multiple respondents mentioned how equitable and resilient projects can get delayed due to outdated environmental review policies. Federal funding pots, especially within transportation, can be overly prescriptive around what projects can use federal funds to cover costs. For example, many federal grants cannot be used on certain local road projects. But such roads suffer the worst physical conditions within the national roadway network, so disallowing federal investment on local roads means fiscally constrained communities must cover these costs on their own.
---
Past successes can inform a future approach to local infrastructure support 
Respondents found success in federal programs that allowed regions and localities to compete for flexible funding and supported the kinds of complex collaborations needed to meet cross-jurisdictional challenges. The success of the TIGER and BUILD grants and the Sustainable Communities Initiative demonstrate where federal programming could be replicated. For example, the Department of Housing and Urban Development's Sustainable Communities Regional Planning Grant Program used only $165 million over two years to reach 74 regional grantees.
Respondents noted the important ingredients for success: competitive and flexible funding; direct funding pathways from federal to regional actors; and incentivizing collaboration. Requirements for regional coordination were a major incentive to bring disparate actors around a common planning table.
They also noted areas for future improvement. The short-term nature of Sustainable Communities grants diminished impact in some regions over time. Due to the nature of competitive funding like BUILD grants, not every region receives resources. Respondents noted a need for more flexible funding pathways for diverse kinds of regional actors, such as community-based organizations and other economic development entities. They noted that in some cases, requiring partnership between certain actors is helpful—but in other cases, it could prevent resources from flowing to smaller organizations.
Finally, there are downstream impacts when the federal government cannot adequately fund nationally significant projects. Interstate bridges and rail lines are major regional assets used by local households and businesses, but their reach across state lines makes project planning more challenging. Respondents noted the need for more targeted federal planning and investment to ensure these kinds of vital assets provide reliable service over many decades to come, rather than risking failure and punishing both local economies and national industries as a result.
---
Federal officials should engage with regional leaders to diversify our federal infrastructure strategies
The results of this survey suggest that there is considerable alignment between the priorities of regional actors and the federal government when it comes to infrastructure, but federal policies and funding restrict collaborative work and, therefore, shared outcomes. Federal actors should continue to have a direct dialogue with local leaders to discuss the potential to build toward a shared vision of American infrastructure.
These survey responses offer at least two clear areas for action. First, Congress should create greater flexibility in terms of funding recipients, qualified uses of funding, and planning approaches at a regional level. Federal legislation should also enable agency officials to experiment with multiyear competitive grant pilots. Any major bills should also appropriate significant funding for nationally significant projects, which, in the case of the Gateway Program or interstate electricity transmission lines, may be dramatically underfunded.
Second, federal agency officials should start convening regional leaders—including those across business, civic, and infrastructure communities—to explore how new rules can support long-range regional goals and allow metropolitan leaders to coordinate multiple federal funding flows. Those could include new planning concepts such as environmental justice metrics, economic mapping, or coordination techniques with state partners.
The country has changed significantly since the last great revision of federal infrastructure policies in the 20th century. Metropolitan areas now stretch much wider than their original core cities, climate change is intensifying environmental risks, and not all individuals can access the digital economy. It's the perfect time for federal officials to modernize their approach by working more directly with regional leaders and the communities they serve.
Footnotes
The surveyed metropolitan areas were: Albany-Schenectady-Troy, NY; Cleveland-Elyria, OH; Detroit-Warren-Dearborn, MI; Indianapolis-Carmel-Anderson, IN; Kansas City, MO-KS; Memphis, TN-MS-AR; Minneapolis-St. Paul-Bloomington, MN-WI; Nashville-Davidson-Murfreesboro-Franklin, TN; Portland-Vancouver-Hillsboro, OR-WA; and San Diego-Chula Vista-Carlsbad, CA.