Report
Seizing the Moment in Israeli-Palestinian Relations: How to Sustain the Cease-Fire and Revitalize the Road Map
As the dramatic images of the Sharm al-Shaykh summit last month illustrate, Israeli-Palestinian relations are at a uniquely promising, yet fragile stage. After more than four years of violence and despair, which have produced a legacy of deep mutual mistrust, a tentative cease-fire has taken hold on the ground in the West Bank and Gaza. But whether Ariel Sharon and Mahmud Abbas (Abu Mazen) can rebuild an Israeli-Palestinian partnership and lay the foundations for a two-state solution to the Israeli-Palestinian conflict will depend on a delicate choreography over the next nine months. They will need all the help they can get. This Middle East Memo presents recommendations for this critical period that emerged from the Saban Center's Sixth Daniel Abraham Israeli-Palestinian Workshop, in which a group of Israeli, Palestinian, Arab, European, and American experts and officials engaged in an off-the-record discussion of the possibilities and pitfalls of the current ferment. The list of participants appears at the end of the document; however, the memo does not necessarily reflect the views of all the participants, and is written in our names alone. We are grateful to Daniel Abraham, whose support and vision made these workshops possible.
Six Priority Tasks
If the current, rather fragile, moment of opportunity is to be exploited, urgent action is required by Israelis, Palestinians, and the international community—led by the United States, Egypt, and Jordan. Six key tasks must be accomplished in the next few months to translate today's hesitant rapprochement into a revitalized Israeli-Palestinian peace process. These tasks are interdependent, and all will need to be undertaken in concert if any are to be achieved. Further, Israel, the Palestinian Authority (PA), the Arab states, and the international community share responsibility for the achievement of these six goals—none of them can be achieved without efforts by all concerned parties. The six tasks are:
Stabilizing the Cease-Fire: Converting the current tentative calm into an indefinite, stable, and mutual cessation of violence with clear rules and procedures to sustain it.
Consolidating the New Palestinian Authority: Enhancing the PA's capabilities to enable its exercise of effective authority over all territories and factions under its control.
Making Gaza Disengagement a Success: Converting a unilateral and uncoordinated Israeli plan into a closely coordinated process that produces noticeable benefits to Israelis and Palestinians alike, binds the PA with commitments to prevent Gaza from becoming a platform for attacks on Israel after disengagement, and enables the PA to reestablish itself as a credible partner for the Israeli government.
Mobilizing International and Arab Support for Progress: Ensuring that maximal support for Israeli-Palestinian re-engagement is developed, expressed in tangible form, and sustained throughout the period necessary to move to final status talks.
Strengthening the Political Center on Both Sides: Creating the environment and enabling conditions in which extremists are marginalized, leaders are empowered to negotiate, and Israelis and Palestinians can begin to discuss the difficult compromises that will make a final status agreement possible.
Connecting Disengagement to the Road Map and Final Status: Providing a clear diplomatic and legal framework that links the Israeli disengagement and PA assertion of authority in Gaza to the resumption of a diplomatic process leading to final status talks and a permanent resolution of the Israeli-Palestinian conflict.
The Narrowest of Windows
The window of opportunity for action to sustain the current calm and rebuild a viable peace process may be even narrower than is currently recognized. While the events of the past several weeks demonstrate an acceleration of Israeli-Palestinian détente beyond anyone's expectations, the optimism pervading the region is mixed with a keen anxiety. Both Palestinians and Israelis recognize that recent progress can be derailed by a single terrorist bombing or missile strike that leaves large fatalities, and both leaders are sharply aware that the legacy of the past four years' violence leaves them with little maneuvering room at home.
Both sides are still deeply mistrustful of each other's intentions. Palestinians fear that the Gaza disengagement will congeal into an indefinite holding pattern, during which Israel will consolidate its hold over parts of the West Bank and Jerusalem. Israelis fear that the PA will prove too feeble or unwilling to disarm Hamas, so that the cease-fire will merely give extremists breathing space in which to rebuild and then launch new deadly attacks.
Between now and April, Ariel Sharon will have to determine whether Abu Mazen is a reliable partner who will carry out agreements reached and work independently, effectively, and consistently against violence. If the Israeli government concludes that he is such a partner, then Israel can provide a lot of potentially important confidence-building measures that will make Palestinian daily life considerably easier in the West Bank and Gaza and that could raise Palestinians' hopes for their future in an independent state. Some of these measures are already being implemented, including prisoner releases and Israeli military redeployments out of Palestinian cities.
In addition, Abu Mazen faces a test in the coming weeks from the Palestinian public. Elected without real opposition, Abbas entered office with a limited mandate. Exhausted by the conflict, many Palestinians are willing to give Abu Mazen's path of nonviolence and negotiations a chance to demonstrate its potential. But this April, the PA will hold its third round of municipal elections, in the West Bank. In the first two rounds, Hamas had a strong showing, taking control of 7 out of 10 municipal councils in Gaza. And the campaign for the Palestinian Legislative Council will begin shortly after the municipal balloting ends.
Polling data show that Palestinians support those politicians who are untainted by association with the corruption of Yasir Arafat's regime. If Abu Mazen can demonstrate to the Palestinian public that his new approach to dealing with Israel confers tangible benefits—both in their daily lives and in their aspirations for statehood&3151;then the mainstream nationalist candidates will likely outperform Hamas in the balloting. But if the returns from re-engagement with Israel are meager, and the PA fails to act against corrupt officials, then Hamas may emerge even stronger from the April municipal elections—and it will probably also do well in the legislative elections.
If Hamas takes a significant number of seats in the legislative council, Abu Mazen's ability to fulfill his Road Map commitments to dismantle the infrastructure of terrorism could be severely constrained. And if Hamas manages to leverage its newfound electoral legitimacy into a more formal role in Palestinian policymaking, for example in PA ministries, then the situation becomes even more complex. Could Israel negotiate peace with a PA government in which Hamas plays a significant role? Could the United States or the European Union provide assistance to PA ministries or local town councils dominated by a group they have classified as a terrorist movement?
These, then, are the stakes in the coming months: Abu Mazen's limited capacity and authority could prevent him from fully assuaging Israeli fears; and Israeli doubts and hesitation might weaken Abu Mazen at home before he has a chance to build the foundations of a democratic Palestinian state out of the ashes of Yasir Arafat's thirty-five-year reign. Those who wish to transform this moment from a brief respite in a bloody conflict into an open path back to a peaceful resolution of the Israeli-Palestinian conflict should act—urgently, together, and with determination.
United States Leadership
American engagement is one of the most essential elements for success. While the Bush Administration continues to take the view that Israelis and Palestinians do better negotiating on their own, American leadership is necessary to bridge the credibility gap between the parties and to catalyze other international efforts to support the nascent peace process.
On the security front, the United States should:
Base security coordinator General William Ward in the region, not in Washington, and provide him with staff dedicated to assisting Israeli-Palestinian security coordination, clarifying rules and procedures governing the mutual cease-fire, and monitoring performance on both sides
Support and reinforce the security coordination mechanism General Ward is setting up with a "Quartet-plus-two" crisis-management framework, in which the Quartet states will work with Egypt and Jordan to clarify misunderstandings regarding actions and intentions, and assign responsibility for positive and negative events as they occur on the ground.
Take an active leadership role in the reconstruction, retraining, and re-equipping of the Palestinian security forces so that they can fulfill the PA's obligations to stop violence against Israelis.
On the political front, U.S. leadership is also essential. In separate White House meetings this spring, Abu Mazen and Ariel Sharon will each receive President Bush's blessing for their joint endeavors. But the United States can further spur their partnership by highlighting the diplomatic horizon that lies beyond their day-to-day struggles. For Israelis, such a horizon is already embodied in the letter of assurance Bush gave to Sharon last April. President Bush should contemplate providing a parallel letter of assurance to Abu Mazen this spring. Already, including in his speech in Brussels last week, the president has articulated views on final status and on Israeli obligations that could usefully be restated, including:
U.S. support for a viable, contiguous, independent, and sovereign Palestinian state;
U.S. support for an agreement that ends Israeli occupation in accordance with UNSC resolutions 242 and 338;
The U.S. belief that claims over borders, Jerusalem, and the rights of Palestinian refugees must be resolved through negotiation between the parties;
A U.S. emphasis that its views on issues like refugees are not meant to prejudice the outcome of final status negotiations between Israel and the Palestinians; and
The U.S. view that Israeli settlement activity must end and that the West Bank barrier is a temporary construct for security purposes, and has no bearing on political boundaries or final status borders.
International Efforts
American actions will need to be reinforced by the actions of other international players concerned to advance Israeli-Palestinian peace. The London conference called for by Tony Blair on March 1st is meant to provide a diplomatic boost for Abu Mazen while focusing on the Palestinian reform process. But it can produce more tangible results as well:
International donors at the London conference should provide urgent aid to create jobs and support social welfare for Gaza's desperate population, giving Abu Mazen important breathing space between now and the next round of Palestinian elections.
International contributions of money, equipment, and personnel can help rebuild the Palestinian Authority's shattered security infrastructure—everything from trucks to telephones to training programs.
International personnel could staff a U.S.-led force to monitor the ongoing cease-fire and, later, the border security arrangements that accompany the Gaza withdrawal.
Donors present in London should urge that the donors' conference currently scheduled for May be moved up to a mid-March date.
Donors at the London conference should also insist that the PA launch an anti-corruption drive. That will help Abu Mazen justify actions against key individuals that might prove unpopular with some of the old-guard Fatah activists.
The Quartet (which will meet on the margins of the London conference) should issue a statement indicating how the Gaza disengagement and Palestinian anti-terror activities fit into the Road Map, and restating both sides' obligations in Phase One of the Road Map.
The Regional Role
On March 22nd, the Arab League will convene its annual summit in Algiers. The dramatic change in Israeli-Palestinian relations demands an equally dramatic response to help strengthen Abu Mazen, delegitimize violence, and relegitimize Arab-Israeli negotiations. The Arab leaders should:
Embrace Abu Mazen as Arafat's successor and as the legitimate representative of Palestinian aspirations.
Lend their political and diplomatic support to Abu Mazen's efforts to renew the peace process.
Provide aid to the PA, including immediate fulfillment of all outstanding pledges that now total $400 million. Arab assistance will be a tangible signal to Palestinians (and to rejectionists in other countries) that the Arab world supports Abu Mazen's efforts to advance Palestinian national goals by peaceful means.
Reiterate the Arab League's previously stated commitment to normalizing relations with Israel in the context of a comprehensive Arab-Israeli peace deal and encourage member Arab states to take tangible steps toward Israel as the peace process advances.
In addition to these joint efforts, individual Arab states, especially Jordan and Egypt, have an important role to play in assisting Abu Mazen's security efforts, deploying external security on the Gaza-Egypt border (the Philadelphi corridor), and reestablishing diplomatic channels to Israel. Morocco, Oman, Qatar, and Tunisia—states that previously had representation in Israel—should reopen those offices. And pro-peace Arab governments should reiterate to Damascus and Tehran the unacceptability of actions that would interfere with direct Israeli-Palestinian negotiations to establish an independent Palestinian state.
Palestinian Efforts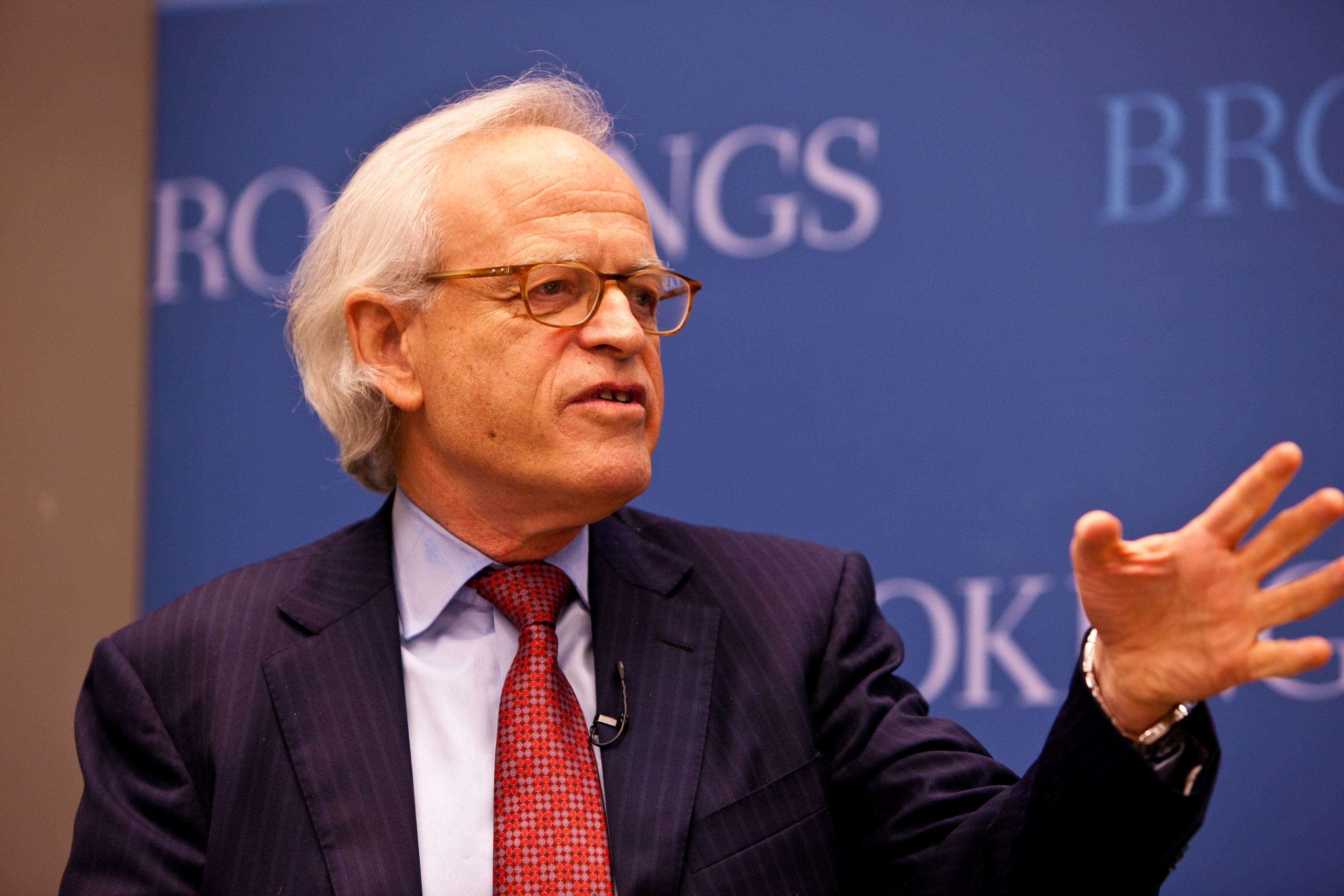 Former Brookings Expert
Distinguished Fellow and Director of Executive Education -
The Council on Foreign Relations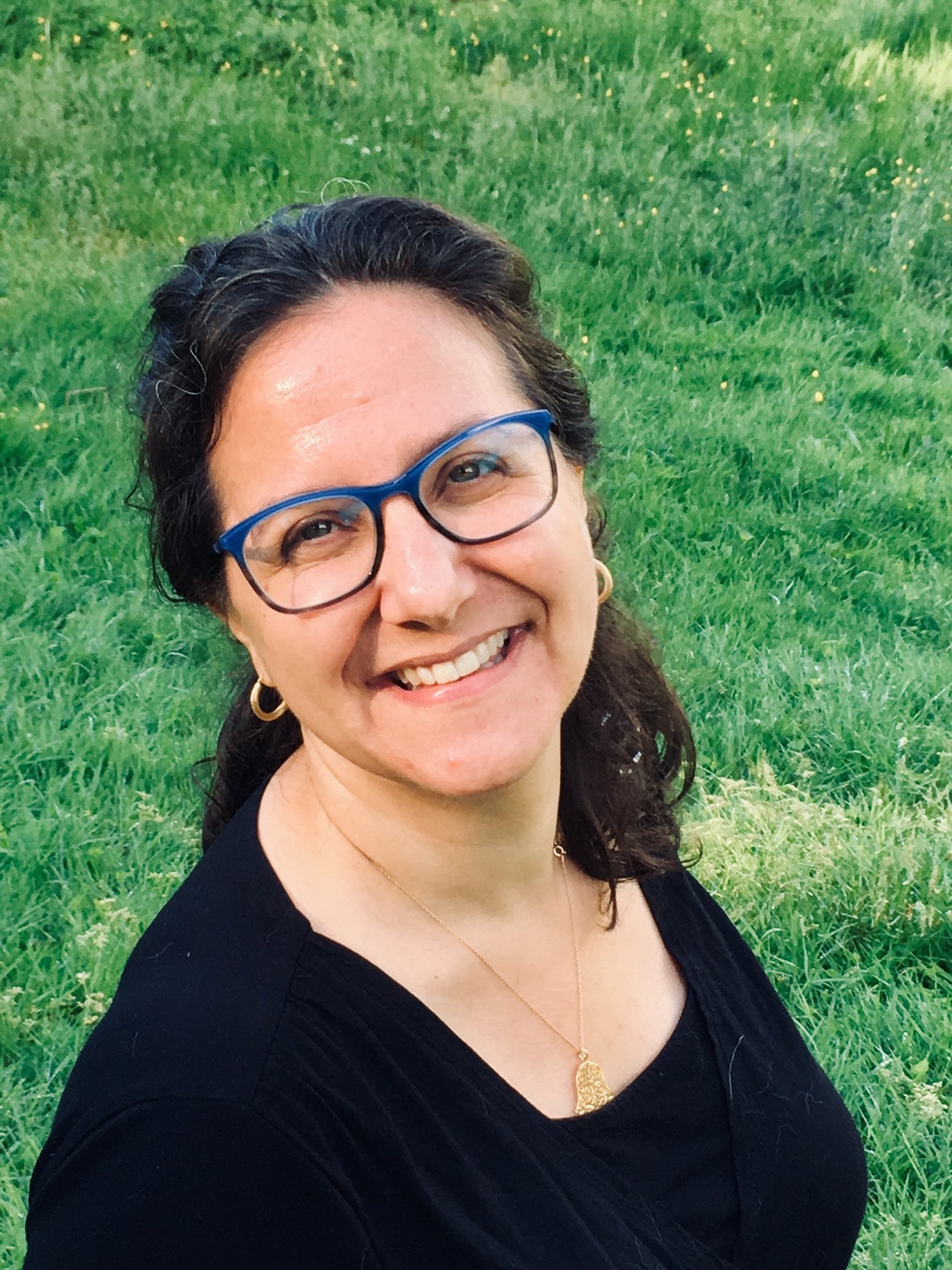 Palestinian actions in the coming weeks must continue to demonstrate Abu Mazen's clearly stated commitment to ending terrorist violence against Israelis. The PA should:
Deploy security forces, with international help, as widely as possible to prevent and deter terrorist actions.
Demobilize and neutralize the rejectionist militias, including Hamas and the Palestinian Islamic Jihad. International monitors might aid in this effort by observing PA security officials at work, or by manning local or militia-specific weapons collection points.
Demonstrate a clear chain of command over its security personnel, and enforce accountability on those elements who violate the PA's monopoly on the use of force or who plan or prepare attacks on Israelis.
Take proactive steps to correct past abuses of power and prevent corruption, such as appointing a new attorney general empowered to investigate corruption cases.
On the basis of the attorney general's recommendations, remove from active service those PA security officials known to have engaged in corruption.
Arrest and hold accountable those responsible for the deaths of U.S. security personnel killed protecting U.S. diplomatic staff in the Gaza Strip in 2003.
Israeli Steps
While Palestinian security measures are key to sustaining the cease-fire and to building Israeli confidence in its new Palestinian partner, and while Israeli concerns about the durability of the cease-fire are well founded, Abu Mazen should be given every chance to succeed.
The Israeli government should begin to coordinate with the PA on its planned disengagement from the Gaza Strip and northern West Bank. A unilateral Israeli disengagement does not oblige the Palestinians to take any actions that would make it possible to meet Israeli goals of sustainable security and an internationally recognized end to the occupation of Gaza. However, coordinating and even negotiating aspects of the disengagement with the PA will oblige the Authority to fulfill tasks necessary to the preservation of Israeli security in the wake of the withdrawal. For example, Israel could negotiate agreements with the PA over security responsibilities in the Philadelphi corridor and the Gaza ground, air, and sea passages. From this perspective, converting the unilateral disengagement plan into a coordinated and, in some areas, negotiated withdrawal will prove beneficial to both sides. Now is not too early to begin discussing the modalities of the withdrawal, scheduled for July.
Despite the domestic political costs, Israel should take further actions in the West Bank and Jerusalem that would reassure Palestinians that their dream of a viable, contiguous, independent Palestinian state is not a pipe dream that flies in the face of on-the-ground realities. These steps should go beyond already planned prisoner releases and the easing of roadblocks and border crossings. At a minimum, confidence building in this area in the coming weeks should include:
Expeditious redeployment of IDF forces away from West Bank cities, as agreed at the Sharm al-Shaykh summit;
Legal and logistical steps to prepare for the removal of illegal settlement outposts;
Reopening closed Palestinian institutions in Jerusalem;
Reversing the application of the Absentee Property Law in Jerusalem; and
Contemplating a slowdown or freeze in construction of the security barrier if calm prevails and Palestinian militants are demobilized.
---
THE SIXTH DANIEL ABRAHAM ISRAELI-PALESTINIAN WORKSHOP
List of Participants
February 1-3, 2005
Washington, DC
(Note: The recommendations in this memo emerged from the workshop discussions, but were not endorsed by the participants.)
Ziad Abu Amr, Palestinian Council on Foreign Relations; member, Palestinian Legislative Council
Khaled Al Yazji, Palestinian Foundation for Culture, Science, and Development; former chief of staff to Minister of Interior Muhammad Dahlan
Amjad Atallah, Strategic Assessments Initiative; former member, Negotiation Affairs Department, Palestinian Authority
Nisreen Haj Ahmad, Negotiation Affairs Department, Palestinian Authority
William Burns, assistant secretary of state for Near East affairs
Robert Danin, director for Israeli-Palestinian affairs, National Security Council
Elizabeth Dibble, deputy assistant secretary of state for Israeli-Palestinian affairs
Ali Erfan, foreign minister's office, Arab Republic of Egypt
Avi Gil, Jewish People Policy Planning Institute; former director general, Israeli Ministry of Foreign Affairs
Eival Gilady, adviser to the Government of Israel; former chief of strategic planning, Israel Defense Forces
Abdel Ila Al Khatib, former foreign minister, the Hashemite Kingdom of Jordan
Amnon Lipkin-Shahak, Tahal Consulting Engineers, Ltd.; former chief of staff, Israel Defense Forces; former deputy prime minister of the Government of Israel
Pini Meidan, former policy advisor to Prime Minister Ehud Barak
Baruch Spiegel, brigadier general, Israel Defense Forces
Martin Indyk, Saban Center for Middle East Policy at the Brookings Institution; former assistant secretary of state for Near East affairs and U.S. ambassador to Israel
Samuel Lewis, American Academy of Diplomacy; former U.S. ambassador to Israel
Flynt Leverett, Saban Center for Middle East Policy at the Brookings Institution; former senior director for the Road Map, National Security Council
Melissa Mahle, C&O Resources
Robert Malley, International Crisis Group; former director for Israeli-Arab affairs, National Security Council
Ghaith al-Omari, advisor to Palestinian National Authority President Mahmud Abbas
Marc Otte, special Middle East envoy for the European Union
Kenneth Pollack, Saban Center for Middle East Policy; former director for Near East affairs, National Security Council
Dennis Ross, Washington Institute for Near East Policy; former U.S. special Middle East envoy
David Satterfield, principal deputy assistant secretary of state for Near East affairs
Khalil Shikaki, Palestinian Center for Policy and Survey Research
Jill Sinclair, special Middle East envoy for the Government of Canada
James Steinberg, vice president for Foreign Policy Studies, the Brookings Institution
Puneet Talwar, Senate Foreign Relations Committee
Shibley Telhami, Saban Center for Middle East Policy at the Brookings Institution; Sadat Chair at the University of Maryland
Toni Verstandig, Center for Middle East Peace and Economic Cooperation; former deputy assistant secretary of state for Near East affairs
Robert Wexler, United States Congress (D-Florida)
Tamara Cofman Wittes, Saban Center for Middle East Policy at the Brookings Institution