Morocco has so far been a success story in the Arab world. It has followed a gradual approach to political reforms and democratization, which led to the adoption of a new constitution and the holding of free parliamentary elections in 2011. At the same time, economic growth averaged 4.5 percent between 2000 and 2010, reached 5.0 percent in 2011, 2.7 percent in 2012, and 4.4 percent in 2013. That is, Morocco has avoided the political upheavals and economic meltdowns that plagued other Arab Countries in Transition (ACTs). Maintaining this record of success will require continued political and economic reforms.
On the economic side, the focus needs to be on enhancing inclusiveness and ensuring that the benefits of growth are widely shared. More than 40 percent of Moroccans live in rural areas and depend, directly or indirectly, on agriculture for their livelihood. They also happen to be much poorer than those living in urban areas. And, rural poverty is three times higher than urban poverty. Experience from around the world indicates that as Morocco continues to grow, more and more people will migrate from the countryside to cities. Hence, an inclusive growth strategy needs to include investments in urban infrastructure as well as programs to increase urban employment.
At the same time, more needs to be done to increase rural living standards, reduce regional income differentials and lower the rate of rural-urban migration, while concomitantly increasing agricultural production and enhancing Morocco's food and nutrition security. The Government of Morocco is implementing a rural development strategy with two pillars: the first pillar focuses on large modern farms, and the second pillar focuses on smallholder and family farming.
This paper argues that the twin goals of inclusive growth and food security would be best achieved by emphasizing the importance of the second pillar, and by adopting an approach that includes: (i) increasing food reserves and using financial markets for risk reduction, (ii) improving the linkage of smallholders and family farmers to markets and help them increase domestic food production while raising their incomes, and (iii) supporting the development of independent producer organizations that provide voice for smallholders and also help them gain better access to input and output markets.
Author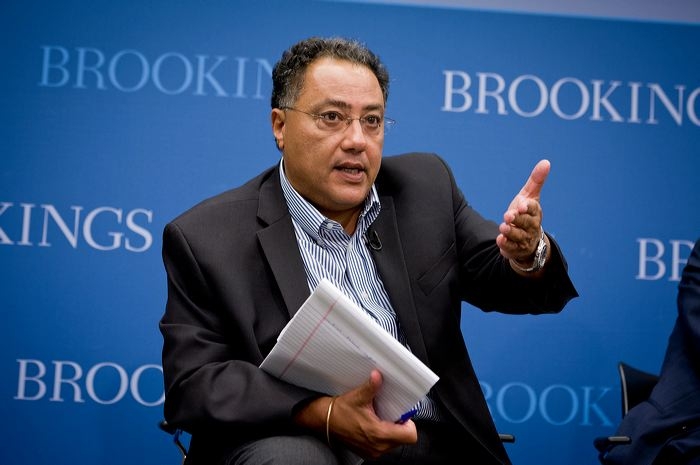 [Trump has] given Iran the moral high ground and that is an exceptionally difficult thing to do given the history and reality of Iran's misdeeds at home and in the region. It's just malpractice on the part of an American president.
The way the Trump administration is moving forward [with its Iran policy] is just so hostile to all aspects of Iran that it's unlikely to produce any traction with the Iranian people or to encourage divisions within the system.
The intent of [any U.S. action] to do with the IRGC is basically to cast a very broad shadow over sectors of the Iranian economy and exacerbate the compliance nightmare for foreign businesses that may be considering trade and investment with Iran.