On November 6, either Barack Obama or Mitt Romney will emerge victorious after an exhausting electoral race, setting the wheels in motion for the coming four years. An ocean away, on November 8, more than 2,000 members of the Chinese Communist Party (CCP) will gather in Beijing. Approximately a week later, the members of the Politburo Standing Committee will walk out in hierarchical order, preparing to take charge of a growing country of 1.3 billion people.
The leaders of the world's two largest economies are changing. So is the world itself. The Middle East, in particular, is experiencing a moment of intense transformation. While reconstruction – both literal and figurative – is commencing in some parts of the region, countries like Syria are aflame. Others, such as Iran, with its moribund revolution, have never ceased rumbling. Amidst a crumbling economy, the country remains belligerent, using its Lebanese proxy, Hezbollah, to launch at least one successful drone flight above Israel and reportedly initiating recent cyber attacks.
As a result, relations among regional actors remain tense. After his speech at the United Nations appealing for a "red line" on the Iranian nuclear program in the spring or summer of 2013, Israeli Prime Minister Binyamin Netanyahu called an early general election, which could potentially give him a strong mandate for action against Iran. Egypt, meanwhile, is finding its own equilibrium, both domestically, drafting a new constitution, and in terms of foreign policy.
Read the full article at project-syndicate.org »
Author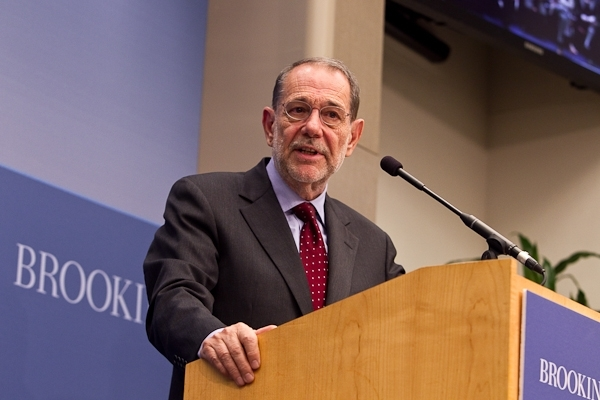 More
[The resignation of assistant secretary of state for European and Eurasian affairs Wess Mitchell] is surprising news, which seems to have caught everyone off guard. He doesn't appear to have shared this news with his ambassadors, who were in Washington last week for a global chiefs of mission conference. His deputy is also slated to retire soon, which raises question of near term leadership on European policy at a time of challenges there.
[Wess] Mitchell was a strong supporter of NATO, particularly in Eastern Europe where he will be sorely missed. His departure comes follows the resignation of senior Pentagon officials – Robert Karem and Tom Goffus – working on NATO along with Secretary Mattis. Without this pro-alliance caucus, NATO is now more vulnerable than at any time since the beginning of the Trump administration.