Last year, six leading Washington think tanks presented more than 150 events on the Middle East that included not a single woman speaker. Fewer than one-quarter of all the speakers at the 232 events at those think tanks recorded in our newly compiled data-set were women. How is it possible that in 2014, not a single woman could be found to speak at 65 percent of these influential and high-profile D.C. events?
Such questions are increasingly common in other fields, including the natural sciences. In our experience, organizers of all-male events reply to challenges with one of two answers: "I didn't even notice there weren't any women!" or "I couldn't think of any women to invite."
Really? Well-known women experts in Middle East politics are on the faculties at Yale, Princeton, Harvard, Stanford, Chicago, Northwestern, American, Georgetown and many more universities. Nine of the 15 members of the steering committee of the Project on Middle East Political Science (directed by Marc Lynch) are women. A dozen women have served as president of the Middle East Studies Association. Women are likewise a palpable presence in Middle East policy: Well over a dozen women have served as U.S. ambassadors in the Middle East, and Anne Patterson currently serves as assistant secretary of state for Near Eastern affairs, the highest-ranking U.S. diplomat dedicated to the region.
As for the think tanks, women run the Middle East Institute, the Center for Middle East Policy at the Brookings Institution (Tamara Cofman Wittes), the Middle East Center of the Carnegie Endowment for International Peace, the Middle East Program at the Woodrow Wilson Center, the Center for the Middle East and Africa at the U.S. Institute of Peace, the Center for Middle East Public Policy at RAND, and play key roles at the Middle East programs of the Center for a New American Security and the Atlantic Council. Women journalists covering the region are powerhouses in print, on air and on Twitter; there are, frankly, too many of them doing cutting-edge work in the region to even start to list them.
The vast gap between the large number of senior women in our field and their notable absence from our public discourse means it's time for active steps to fix the latter problem. Eliminating woman-free public events has become increasingly a priority in other fields, such as the hard sciences. Jonathan Eisen of the University of California at Davis, as just one prominent example, has consistently drawn attention to the absence of women from scientific conferences and events, and has offered practical advice to event organizers on how to overcome the most common reasons for their exclusion. Two years ago, Rebecca Rosen of the Atlantic suggested applying this approach to technology-sector events, which are notoriously high-testosterone.
At some graduate schools of international affairs, women now make up a majority of students, and an extraordinary group of talented women populates the rising generation of Middle East academia, journalism and policy. But that doesn't mean that the current gender imbalance in the U.S. foreign policy debate will fix itself over time. The paucity of women's voices in public discussion comes not just from thoughtless conveners, but also from long-standing problems in the professional "pipeline" that carries individuals to the top levels of the field. Inequities in hiring and promotion often reflect, and help perpetuate, the unconscious bias of a male-dominated field.
Women are systematically cited less than their male peers, for example. Even when women are active scholars, as they are in international relations and Middle East politics, such lack of professional recognition means they lose visibility. Less visibility means they are less likely to be considered by transition teams vetting government appointees, recruiters for executive jobs, media bookers or organizers trying to put together public programs. But these structural issues should not lead to paralysis. Instead, they underscore that individual and collective efforts to advance women's inclusion in events and the media must be understood as part of a larger agenda of promoting women's professional development.
We see three ways in which we, as event organizers, and all those who are unnerved by the existing gender imbalance in our public discourse, can make a difference.
First, we can commit to consistently drawing attention to the issue – all of us, whatever our level or role in the policy and academic community. Male scholars who are troubled by the ongoing imbalance in our field can take one concrete step that would have faster and more notable impact than any other: They can join colleagues, like the Center for Global Development's Owen Barder and Foreign Policy's David Rothkopf, in a pledge not to appear on programs that do not include any women, at least not without a clear, satisfying and publicly articulated explanation from the organizers.
Even without making such a pledge, men asked to participate in events should routinely ask their hosts whether any women will be with them on the panel. The more often such a question is asked – especially by senior personalities whom organizers typically deem valuable – the more often event organizers will seek to anticipate and preempt it. The more men who make a public pledge to avoid all-male panels, and communicate it in their responses to event invitations, the more organizers will know that diversity at their podiums is a sine qua non to get ALL the speakers they desire. As development expert Scott Gilmore noted last year in announcing his own pledge, "if you are invited to join a panel with no women, you must conclude it is being organized by fools. I do not perform for fools."
Why is it necessary to ask men to take this pledge? Why can't we all just pledge to do better at inviting women to join our events? Because it's extremely difficult to surmount the unconscious biases of a field in which men still dominate. Women cannot themselves overcome their colleagues' longstanding, unnervingly persistent failure to consider them – the gender imbalance within which we all work and the invisibility it creates are mutually reinforcing. Men who are uncomfortable with the gender bias in their field must be willing to address it directly – by putting their own perceived relevance at the service of addressing the imbalance, thereby bringing their fellows' attention to the problem and enlisting their self-interested efforts to fix it.
Such steps won't ensure that every single panel or workshop on every topic will succeed in including women. But as an expert community, we can work to make gender-inclusive panels a norm. The directors of international affairs schools, academic research centers, think tanks and other organizations that routinely host events can make this objective explicit for their teams, and should model gender inclusivity for their peers. They should routinely self-audit events and aggregate trends to monitor their progress. Already, events and institutions that fail to demonstrate gender inclusivity are earning public censure through Web sites like GenderAvenger.com. Increasingly, those who demonstrate disregard for the goal of events that reflect the real diversity of our field's leading voices will be seen as embarrassing outliers. The more well-established gender balance becomes as a norm, the more all-male panels will demand an explanation, and an apology.
In practice, achieving gender parity at policy-focused events is not a slam-dunk. Both of us have organized events that have failed to meet this goal. Sometimes, multiple women decline invitations, or speakers cancel at the last minute. There are a few fields in foreign policy (mercifully declining in number) that are so male-dominated that it really can be difficult to find women to participate. Anyone who organizes events is painfully aware of how easily the best intentions can go awry.
Another way we can all help to increase women's participation in policy discussions and public panels is to highlight women experts, easing the path for busy organizers building media programs or events. Foreign Policy Interrupted, the brainchild of the journalists Lauren Bohn and Elmira Bayrasli, puts out a weekly newsletter of foreign policy writing by women (sign up here or follow them on Twitter @fpinterrupted). Women in International Security, founded by a group of women pioneers in national security in 1987, boasts a network of some 7,000 members and a robust Washington chapter including luminaries like Michèle Flournoy, former U.S. Under Secretary of Defense for Policy. After Foreign Policy's 2012 Twitterati list was trashed for ignoring women, Twitter users crowdsourced a list of women Twitterati on a wide array of foreign policy topics (100 "FPwomerati;" a larger list is available on request). Tamara Cofman Wittes is building a searchable database of female foreign policy experts that will be publicly available, so that "I couldn't think of any women to invite" becomes a practical impossibility.
Taking basic steps, like those above, to advance women's inclusion in the Middle East policy discussion will help to overcome deep-seated but increasingly archaic biases and habits. Women in our field are, and have for some time been, both intellectual and institutional leaders. They just don't get the same recognition as men do for their leadership. For men to join women in advancing our field's gender parity should require no special encouragement, and is not just a question of promoting diversity. Instead, it's hard to conceive of a serious project on understanding the politics and policy of the Middle East today that doesn't include some of the many women whose work has shaped and often dominated the field. Let's make sure those voices are fully included in the public events where those issues are being aired.
Professor of Political Science and International Affairs, Elliott School of International Affairs -
George Washington University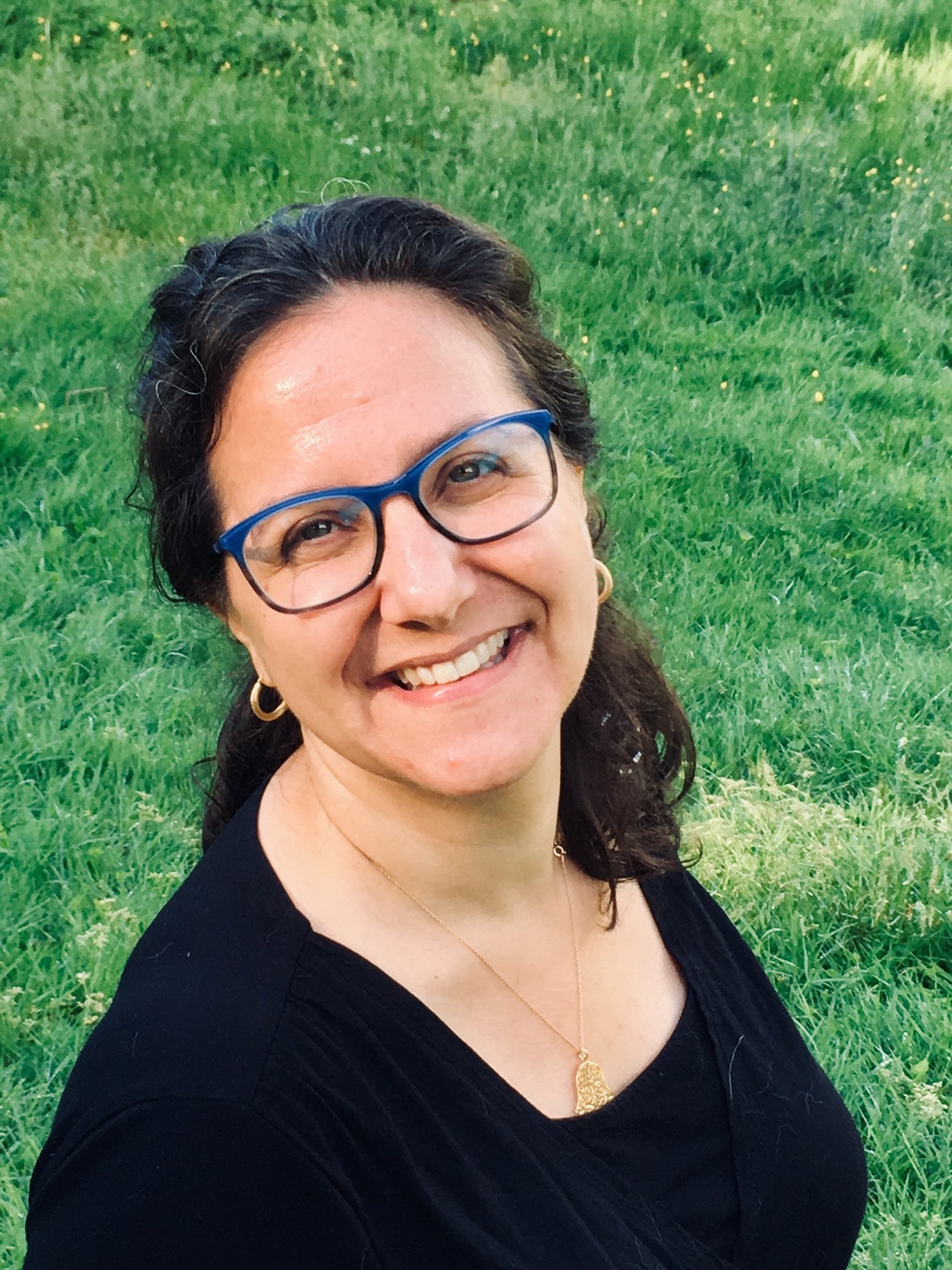 The piece was originally published by The Washington Post.