Op-Ed
Pope's visit highlights cities' moment
This opinion originally appeared in The Philadelphia Inquirer on Sunday, September 27, 2015
Time and again, Pope Francis has stunned the world with his candid and compassionate approach to divisive global issues. He has addressed global poverty, international migration, climate change, and others from a distinct bottom-up perspective, focusing on the ways in which individuals, families, and communities are affected — and how they can be a part of the solution to these pressing challenges. Unlike the heads of most global institutions, Francis has made it clear that he sees our cities as agents for change in today's world.
In June, for example, he hosted 60 mayors at the Vatican to discuss collective actions to mitigate the human impact of climate change. The common declaration published after the meeting proclaimed, "Human-induced climate change is a scientific reality, and its effective control is a moral imperative for humanity. In this core moral space, cities play a very vital role."
Francis' high expectations for city leadership appear rooted in both realpolitik and religious belief. Both are directly relevant to the political and policy debates happening in the United States today. While our federal government is stymied by partisan and ideological gridlock, cities are addressing our most visceral challenges. Climate change is a perfect example. While U.S. senators can debate its existence in the insulated safety of the Capitol, mayors and other local leaders must act when sea levels rise.
Yet the pope's appreciation of cities is also a reflection of the long-standing Catholic principle of subsidiarity, the belief that social problems should be addressed by institutions that are close to the ground and capable of action. Subsidiarity is a principle that operates in both directions — larger institutions should not undermine smaller ones (like the family, neighborhood, or community); and smaller institutions should be able to rely on larger ones to do the things that are beyond their capacities.
Subsidiarity is not an abstract article of religious faith — it has been highly influential in American politics. Daniel Patrick Moynihan, a Catholic public intellectual, Democratic senator from New York, and senior aide to four successive presidents, was strongly guided by this principle. As Greg Weiner shows in his book American Burke: The Uncommon Liberalism of Daniel Patrick Moynihan, Moynihan was keenly focused on the importance of strengthening the subsidiary institutions — the families, religious groups, community organizations, and, yes, cities — that helped mediate between the individual and larger society.
As Weiner notes, subsidiarity is often thought of as "the Catholic counterpart to federalism." Thus it should not come as a surprise that Moynihan's views about the nature of our federalist system were heavily influenced by subsidiarity.
Moynihan believed that the federal government should set a strong platform for family and urban prosperity but could not take the place of these critical institutions. He championed direct federal support for the poor and tax policies that channeled support to community groups, demonstrating a principled understanding of both sides of subsidiarity. He also led the overhaul of the laws that gave cities and metropolitan areas, rather than states, more power to determine the allocation of federal transportation resources and more flexibility in how to use them.
What does this mean today? The 2016 presidential election offers a perfect venue for an honest conversation about the way in which powers and responsibilities are distributed across levels of government and sectors of society.
Our communities now need a new compact with our national government. They have grown in capacity and effectiveness and should be treated as full partners in the governance of our nation. The federal government should do what cities cannot do: Provide a critical safety net for the nation's elderly and disadvantaged; ensure affordable health coverage for all; fund innovation-fueling research and development; and enact sensible security, immigration, and climate policies. But allow cities, counties, and states, as well as their public, private, and civic stakeholders, to lead on other critical drivers of national well-being and competitiveness — infrastructure, education, public safety, and others. That means devolving more powers to cities and giving them greater flexibility to leverage private and civic capital and adapt federal resources to their own needs and priorities.
In an election characterized to date by too many bombastic statements, there have been a few rare instances when the vision of a city-led federalism has broken through — witness Hillary Rodham Clinton's call for a new "flexible federalism" in a speech to the U.S. Conference of Mayors. Let us hope that Pope Francis' visit to the United States — and exposure to his bottom-up approach and profound devotion to human dignity and the common good — provides an impetus for more intelligent policy.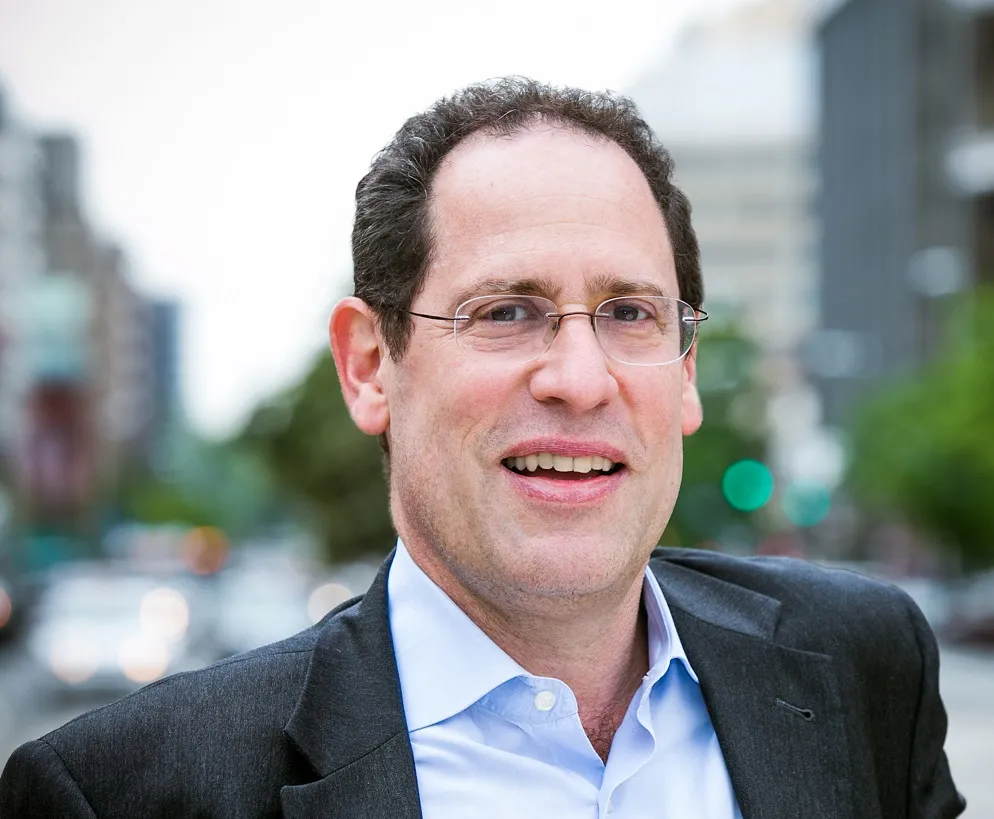 Former Centennial Scholar
More
[Three out of the five eastern states already have three-way governing coalitions, and the rise of the AfD could make governing even more complicated]. I wouldn't exclude four-way coalitions in the future. Ultimately, the democratic parties there do need to ask themselves what environment they created for this to happen.