Op-Ed
Obama at the Summit of the Americas
President Obama ought to be pleased. At the Summit of the Americas he walked into a skeptical audience and charmed his way around. He struck the right notes and, as anyone who has attended these events knows, it is the tone that matters, much more than the substance. Obama was eloquent, accessible, and modest yet firm, with no discernible sign of the "ugly American" sobriquet that so clearly bedeviled his predecessor. Daniel Ortega's rants notwithstanding, when the President is on top form, as he was in Trinidad, he is very difficult to antagonize.
The concrete results of the Summit were meager at best. Then again, this was never about results. For Latin America it was all about gauging Obama. The messenger was the message. The President clearly understood that modesty would go a long way in a region that combines growing self-confidence with a deep historical resentment towards the U.S. The latter attitude owes much to the U.S. constant meddling in the region's politics throughout the 20th Century, but also to a simmering inferiority complex on the Latin American side rooted in the unflattering comparison between the U.S. phenomenal historical success and Latin America's fitful journey towards development. Increasingly autonomous from its powerful neighbor, whose sight and mind are set elsewhere these days, Latin American countries were not really expecting Obama to show up with anything concrete at the Summit, least of all money. Like the young Aretha Franklin, all they wanted was respect. And they got it.
To be sure, the U.S. commitment of $100 million for a fund to support small entrepreneurs in the Hemisphere is an interesting measure. At a minimum it reinforces another key message that Obama delivered: that poverty, inequality, and lack of opportunities for the youth are key issues for Latin America. Obama gave clear hints that he understands that prosperity in the Hemisphere demands more than free trade and foreign investment, crucial as both can be. It also requires support for more robust social policies, an area in which most Latin American governments have made genuine strides in the past decade, in ways both moderate and radical. To hear that the U.S. President grasps the really substantive development issues in Latin America and exhibits a more nuanced view of progress does come as a relief to the region.
Despite the dearth of immediate results, this mutation in tone will lead in due course to concrete changes in the relationship. It is already setting in motion unexpected diplomatic moves. Hugo Chavez has already announced that his government is appointing a new Ambassador to the U.S. This is a sign of civility from someone who thrives in conflict.
And then there is Cuba. On this, the ball is now firmly on the Cubans' turf, even more so than before the Summit. Building on the rather modest announcements made by President Obama prior to the Summit, tepidly received in Latin America, U.S. diplomats did a superb job of putting the Cubans under the spotlight. Despite the rhetorical harshness of the past few days, most reasonable people in the Hemisphere expect them to reciprocate with something tangible, even a small step. It will be interesting to see, for instance, if the Cubans allow U.S. telecommunications investment in the island, which in order to be effective requires, of course, licenses and permits issued by the Cuban government. Gestures of that kind would lead to a tit-for-tat dynamics that could develop into more substantive steps, probably very rapidly.
Should one of the early steps be the re-admission of Cuba to the Organization of American States (OAS), an idea floated repeatedly during the Summit? No, and the U.S. was right to receive it with deafening silence. On this, the U.S. is right to draw a line and act conservatively. The OAS is a community of democracies, defined by, amongst other things, the Inter-American Democratic Charter, a document approved on a meaningful day for freedom and democracy – September 11, 2001. Moreover, Latin America's single biggest achievement of the past generation has been to leave behind a long authoritarian night. No other region in the developing world can say as much. As Ted Piccone, a Brookings scholar, has forcefully argued, it would be a pity to give away that legacy for nothing. While it would be good to open the possibility of Cuba approaching eventually the Inter-American System, granting it immediate membership without pre-conditions would send an ominous signal, not just to Cuba but to other countries in the region that are teetering on the verge of authoritarianism, such as Venezuela and Nicaragua. Cuba does not deserve to be punished with a U.S. embargo for being what it is, but neither should it be rewarded with membership in a club of nations that defend values that are negated on a daily basis in the island. Obama's silence on this was right too.
All things considered, the Summit was a success for the President and for the U.S. Despite the usual chorus of U.S. conservative voices that see weakness in any sign of humility, American interests and security in the Hemisphere are far better served by Obama's demeanor at the Summit, than by any amount of chest-thumping. Today, no nation in Latin America poses any significant strategic threat to U.S. security demanding confrontation or containment. Without exception, the challenges that will define the future of Hemispheric relations –ranging from energy security to climate change, from immigration to organized crime— call for collective responses. They are common assignments that are to be solved through dialogue and cooperation across the Hemisphere. As the old Spanish saying has it, "courtesy detracts not from bravery." In the Western Hemisphere a little modesty, civility, and respect can also be stupendous foreign policy.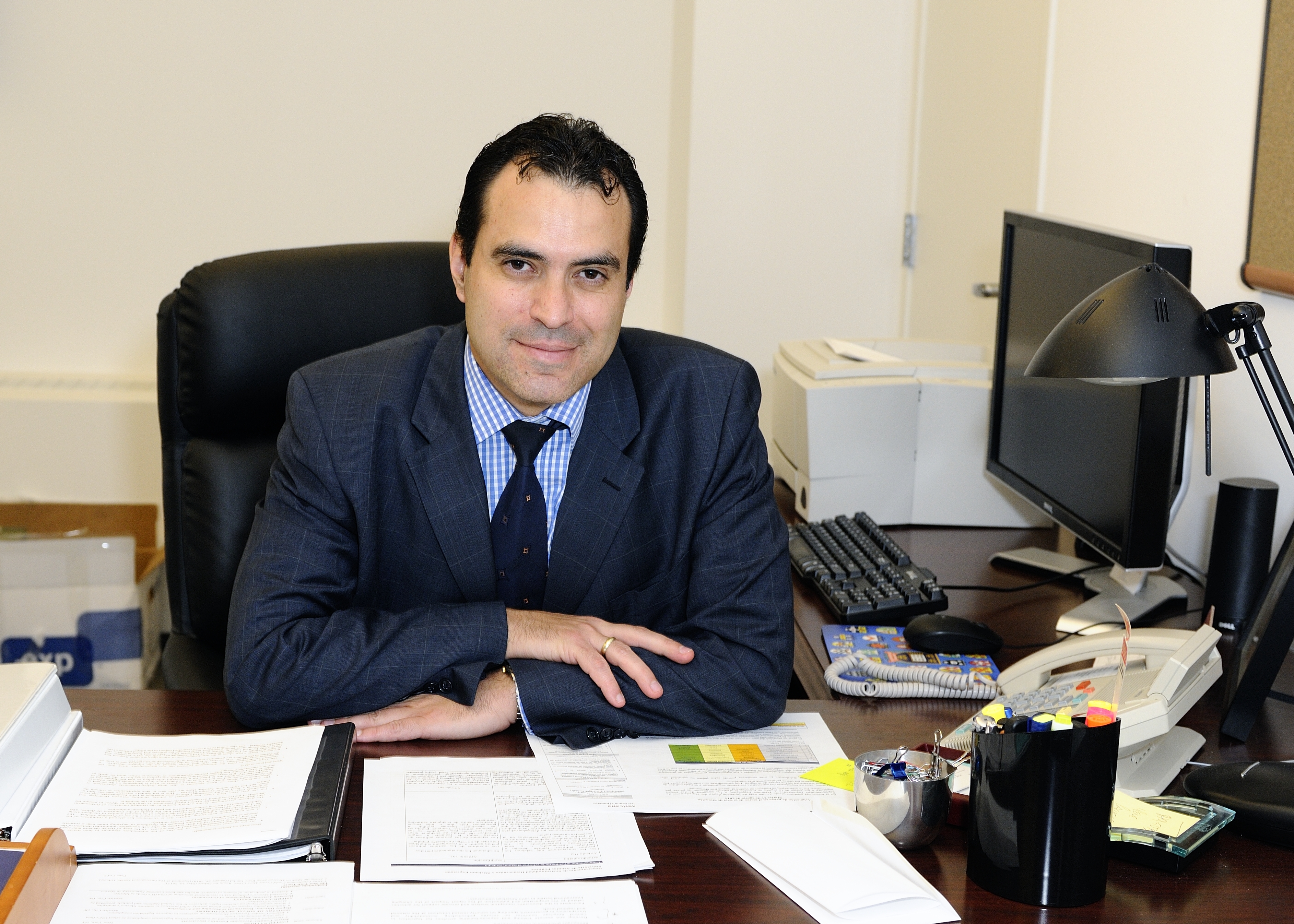 Former Brookings Expert
Director, Programa Estado de Derecho, Diálogo Interamericano