Op-Ed
Keep HOPE (VI) Alive
This is a longer version of a commentary that appeared in the Atlanta Journal-Constitution on May 12, 2004.
Atlantans know better than anyone what a mistake the Bush administration is making as it tries again to terminate HOPE VI, one of the most ambitious urban redevelopment efforts in the nation's history.
They know that HOPE VI helped turn the crumbling Techwood and Clark Howell Homes into the vibrant Centennial Place community.
They have watched local HOPE VI projects become without exception magnets for new supermarkets, restaurants, retail stores, schools, and recreation facilities.
And they may have noticed that the program—by embracing a new form of smaller-scale, better-designed, economically integrated public housing—has, in turn, triggered the revitalization of whole neighborhoods once left for dead.
Yet now HOPE VI is on the chopping block—again.
Last year, the Bush administration also asked Congress to zero out HOPE VI as part of a larger effort to reduce the federal role in affordable housing. That proposal met fierce resistance from a bipartisan group of congressional leaders, and Congress ultimately decided to keep the program on life support, reducing funding from $570 million to $150 million a year.
But now even that short-funding is in jeopardy, and the program's very existence hangs in the balance.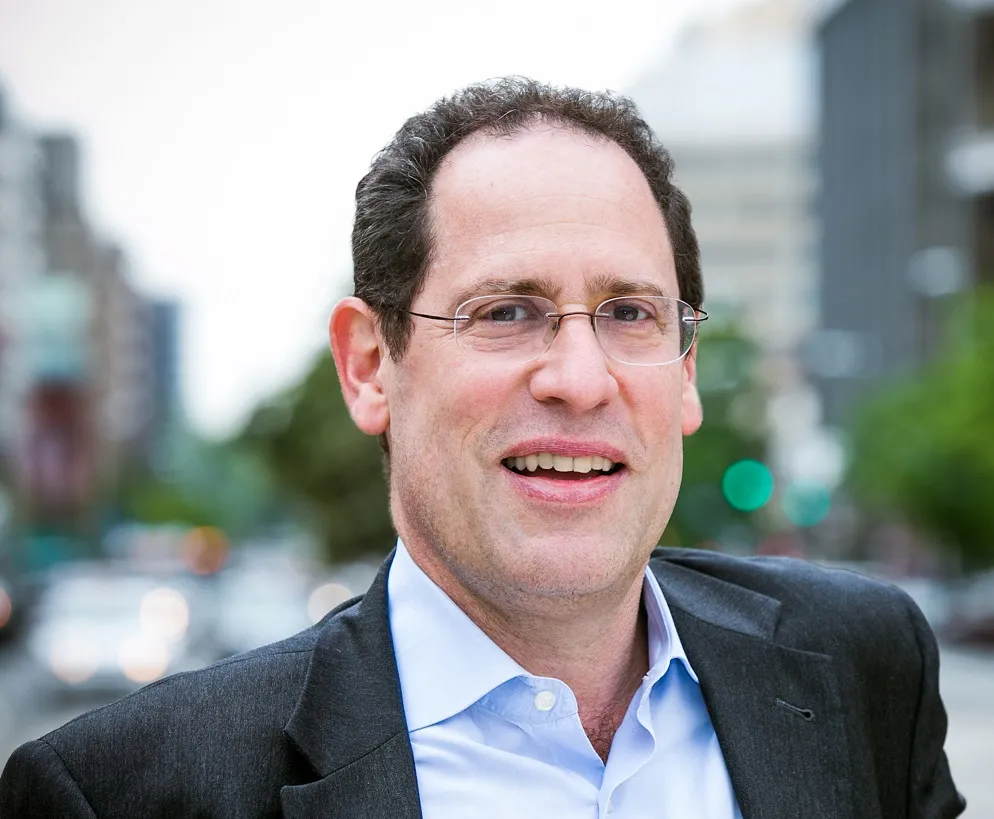 Former Centennial Scholar
Hence our plea: We believe terminating this decade-old program would be a serious setback for Atlanta, America's cities, and the nation's drifting housing policy as a whole.
Nor is that just our personal view: It's also the clear conclusion of two substantial new reports being released this week by the Brookings Institution and the Urban Institute. These reports confirm that HOPE VI has been a powerful agent of neighborhood revival and should continue.
In city after city—Pittsburgh, Seattle, Denver, Boston are examples—HOPE VI has helped transform the physical and social landscape of some of the nation's toughest neighborhoods, creating markets where there were none.
Soviet-style subsidized apartment blocks have been replaced by walkable, diverse, livable communities. Public housing that isolated the poorest of the poor has given way to places where low-wage workers and families transitioning off welfare literally live next door to teachers, police officers, and other professionals.
And HOPE VI developments embrace the market rather than bureaucratic dictates. Private firms rather than remote public agencies manage them on site. The developments leverage private-sector investments rather than rely exclusively on government subsidies. They pursue housing redevelopment not as an end in itself but as a means to reform neighborhoods' schools, connect residents to employment opportunities, and rebuild local infrastructure, parks, and libraries.
Meanwhile, at a time when the possibilities of government intervention are routinely denigrated, the achievements of the program are remarkable, as the new studies report.
In Atlanta, median income rose 174 percent in the neighborhood surrounding the Centennial Place, compared to 16 percent and 7 percent for the city and region. Workforce participation went up 94 percent.
In St. Louis, the development of Murphy Park has spurred the development of new residential, commercial, and retail activity—and leveraged new private investment—in one of the poorest neighborhoods in the city.
In Louisville, the area surrounding the new Park DuValle development—once the "worst block" in the state of Kentucky—has witnessed an 82 percent decline in crime.
Add it up, and HOPE VI has contributed substantially to one of the real success stories of the last decade—the precipitous decline in the number U.S. neighborhoods with poverty rates of 40 percent or higher.
Now, we acknowledge that public housing renovation—like any ambitious effort—has not been flawless. Delays have plagued many redevelopment efforts, partly because of the complexity of mixed-income, mixed-finance deals. We also acknowledge concerns that some of the poorest, most difficult residents have been displaced in the interest of attracting better-off tenants.
But, overall, HOPE VI holds out a model for housing reform and neighborhood revitalization that deserves to be built upon rather than cut back.
For that reason, if we were still at HUD, we would spread HOPE VI's lessons of market discipline and reform to other distressed housing projects financed by the federal government.
We would ensure existing residents are given real, informed choices in the marketplace.
We would connect affordable housing development more closely with efforts to reform schools and move markets in inner city neighborhoods.
We would use flexible federal funding to leverage billions of untapped local, state and private-sector financing.
In short, we would move forward aggressively—not backwards—on housing reform, public housing redevelopment, and neighborhood renewal.
We urge Congress to keep HOPE VI alive and well for another decade of accomplishment and impact.
Henry Cisneros is the founder of American City Vista, a development company, and a former secretary of the U.S. Department of Housing and Urban Development. Bruce Katz is a vice president of the Brookings Institution and the former chief of staff at HUD. Implementing HOPE VI was a key priority of their tenure there in the 1990s.